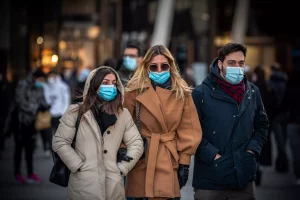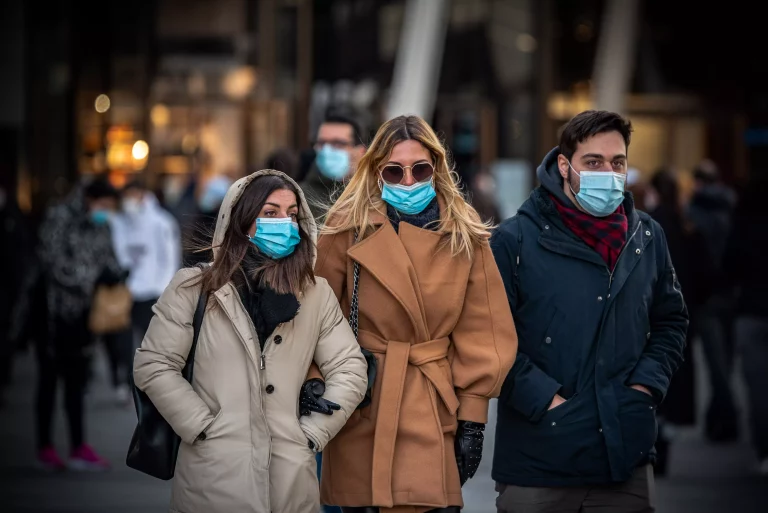 A version of this story first appeared at MJBizDaily.
Hemp and CBD retailers battered by nearly two years of pandemic-related closures and changes have a new pressure to deal with this holiday season.
Now that the omicron variant of COVID-19 has found its way into the United States, retailers are contemplating how the shifting pandemic situation might affect their daily operations.
For Georgia CBD retailer Lance Robertson, the latest coronavirus variant is bringing an odd déjà vu.
Robertson's store, CBD City in Atlanta, was licensed in late 2019 and set to open in March of 2020 – just when the first wave of COVID lockdowns closed his storefront before it even opened. The company had to immediately pivot to selling online.
"It was scary, but it was also an opportunity," Robertson said. "Because we had to stop everything, but we also saw our community really pivoting to holistic health and wellness."
CBD City invested in online marketing and promotional education spots through a YouTube channel. Shuttered throughout 2020, CBD City finally opened four months ago, just to see another COVID variant threaten to shut it back down.
Robertson isn't waiting for another shutdown. On Friday his store streamed its monthly yoga class online and cut in-person attendance in half. He's trying to see the omicron variant as another opportunity.
"We have seen an uptick in phone calls in reference to omicron," he said. "The community has been through this before and they're taking control of their own health and wellness needs.
"We have not identified what can prevent COVID, but we do know CBD is a positive for the body. That message is out. So we're positioned well to serve our community through this omicron."
Hemp Industry Daily and MJBizDaily checked in with other stores across the country to see if they're concerned about the new variant, whether they're preparing for a possible shutdown and if they're altering their daily protocols.
The replies have been edited for length and clarity:
Vince Sanders, owner, CBD American Shaman, Mission, Kansas
We're kind of on the edge here. Do we go back to full-blown lockdown, where we keep disinfecting things all the time and sterilizing everything and having somebody sit at the door and check everybody's temperature and sign you in and out? …
We're kind sitting here right now saying, 'Nationwide, is this a real threat? How do we accommodate it? Does it, God willing, fizzle out? Or what do we need to do?'
You know, we'll do whatever it is we have to do.
Samuel Richard, executive director, Arizona Dispensaries Association
Operating within a pandemic atmosphere is not something that is new to us.
Operating with extremely dynamic conditions, both from state regulators, as well as just current events, is absolutely something that our retailers are extremely comfortable doing.
Jason Erkes, chief communications officer, Illinois-based multistate operator Cresco Labs
We've been dealing with this now for two years and aren't changing our business strategy from variant to variant.
It's business as usual.
(The virus is) going to be around for a while, and people are adapting.
We continuously reevaluate our health and safety standards across the country to make sure we're doing the best we can to protect our employees and our customers.
Thomas Winstanley, vice president of marketing, Massachusetts-based multistate operator Theory Wellness
I don't know that I would use the word "concerned," but I think we're paying very close attention to it.
I hate to say that we're almost, at this point, conditioned to navigate these things in a more routine way, where we keep a very open dialogue (and) we stay very, very close to any emerging details on it.
It's not the first time we've had to go through this.
(We're ready to) make any course corrections.
I think we're "wait and see." But I think if things were to escalate, we'd be in a good standing to make sure that we could adapt as the market requires to make sure that we stay ahead of it, as opposed to reacting.
I think a big driver for us will always be working with those local health officials who have a much better directive and insight into how we need to react within the marketplace.
I think part of the overall challenge, as with anything, is that information is still coming out, this new variant is still being researched and studied. There are some varying reports out there.
But, again, I think part of the due course of working in the cannabis industry is that you prepare for the unexpected.
John Schroyer, Solomon Israel, Kristen Nichols, Omar Sacirbey and Jeff Smith contributed to this report.