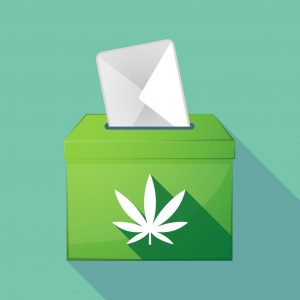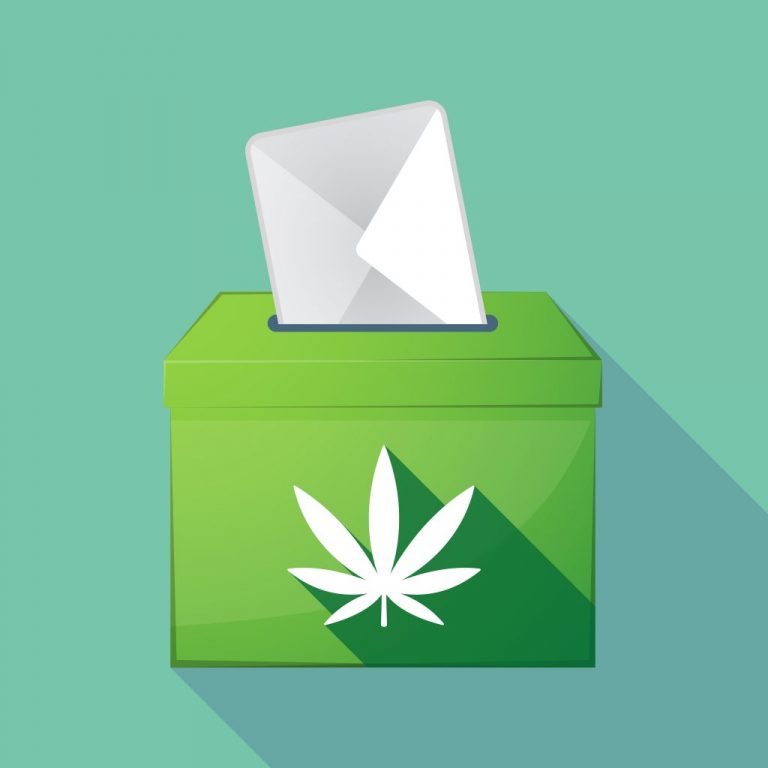 (Editor's note: This story is part of a recurring series of commentaries from professionals connected to the hemp industry. Shawn Hauser is an attorney who leads the Hemp and Cannabinoids Department at Vicente Sederberg law firm in Denver.)
The legalization of hemp in 2018 was a historic step forward after decades of full prohibition of cannabis in the U.S.
As we've experienced the practical impacts of federal hemp regulation for almost two years now, it's important to step back and assess what is and isn't working.
Like with repealing the prohibition of alcohol, we don't always get it right the first time. This is certainly not surprising with cannabis, given that prohibition barred the U.S. from even studying and understanding the plant for over half a century.
A glaring unworkable legal standard is the legal THC limit for hemp: 0.3% delta-9 THC as measured on a "dry weight basis" (along with prohibitive hemp production regulations centered around this standard). This standard may very well be one of those things we may look back on as a "post prohibition" relic.
It's clear that the 0.3% THC limit is not workable in practice. The promising U.S. hemp industry is currently hamstrung by federal regulations that are extremely restrictive because of the legal need to regulate around this THC content.
In addition to the U.S. Drug Enforcement Administration's unwelcome role in the U.S. Department of Agriculture federal hemp rules, the rules include problematic provisions designed around controlling THC. These include:
Sampling requirements (all hemp must be tested by DEA registered labs within 15 days of the anticipated harvest).
Testing methods (a total THC standard).
Disposal requirements (any hemp that tests over the 0.3% limit must be destroyed).
Assessment of penalties.
These and other regulations make growing hemp a high-stakes venture.
The difference between a profit and total crop loss (and other penalties) can be a matter of a tenth of a percentage of THC content, which can occur for simple reasons like weather and genetics.
The rules are so untenable that congressional leaders like Senate Democratic Leader Chuck Schumer of New York, Sen. Cory Gardner of Colorado and Sen. Jeff Merkley of Oregon successfully implored the passage of legislation extending the more permissive 2014 Farm Bill (allowing states more flexibility in hemp regulation, including how they measure THC content) for another year to work on USDA rules.
State officials estimate that the damage from implementing the current USDA provisions would be extraordinary, and that revising the THC limit to 1% would solve much of the problem.
Colorado estimates that if the USDA were to allow producers to use hemp between 0.3% and 1% in the supply chain, $789 million in direct farmgate value and $1.1 billion in total economic output would be preserved.
The problems do not stop at hemp farming. The measurement of 0.3% THC on a dry weight basis is dysfunctional in practice when applied to most intermediary and finished products, a glaring issue for businesses, consumers and enforcement.
Processors must navigate the legal uncertainty of what to do when legal hemp inevitably spikes above the 0.3% limit in the intermediary processing phase. In August, the DEA issued an interim final rule asserting regulatory authority over certain hemp extracts that inevitably exceed the 0.3% limit in the processing phase, despite such products meeting the 0.3% limit in their original and final forms.
The DEA's assertion of jurisdiction over legal hemp is the latest illustration of inappropriate and unworkable regulation.
The U.S. Food and Drug Administration's lack of regulation for finished products cannot be ignored as part of the problem. Hemp processors, manufacturers and retailers – almost 2 years after hemp legalization – are still without finished product regulation for hemp-CBD products and have no regulation applying the THC standard to various forms of intermediary or finished products.
Flawed from the start
It's not surprising that the 0.3% THC limit is dysfunctional in practice – the standard is arbitrary. The 0.3% standard is famously rooted in a 1976 paper in which a Canadian researcher chose it as a demarcation for his research, noting in the his work that the threshold was chosen "arbitrarily."
Good policy is based on science and data, not arbitrary standards.
A successful U.S. hemp industry (especially one that includes cannabinoid production) likely necessitates a THC content higher than 0.3%.
Data supports that cannabis does not reach its intoxicating potential at even 1% THC.
The Congressional Research Service, citing botanical research, acknowledged that "1% is considered the threshold for cannabis to have a psychotropic effect or intoxicating potential."
The DEA itself has stated in agency guidance that THC tests are inconclusive if below 1%.
As of 2014, the average potency of illicit cannabis plant material was approximately 12%. According to the Potency Monitoring Project at the University of Mississippi, the average potency of marijuana samples collected has never been below 2%—even if you go back to the 1970s. The science explains why some countries, such as Australia, Ecuador and Switzerland, set the legal standard for hemp at 1% THC.
To ensure the survival and success of our promising U.S. hemp industry, and to get cannabis regulation right after decades of prohibition, we must reform the legal THC limit in hemp and provide an adequate standard of measurement for finished products.
Lessons from alcohol prohibition
The first stages of post-prohibition alcohol regulation—specifically the history of 3.2% beer — provide an illustrative example.
Before the full repeal of alcohol prohibition in 1933, President Franklin D. Roosevelt took a baby step in reform by authorizing 3.2% beer when he signed the Cullen-Harrison Act.
The 3.2% alcohol limit was arbitrary, and simply what was politically viable at the time while full prohibition was still in place. Like with 0.3% THC hemp, 3.2% alcohol was understood to be "non-intoxicating." The law freed states to legalize 3.2% beer.
The result was a state patchwork of alcohol regulations. Sound familiar? In some states, 3.2% beer was the only drink allowed, or easier to purchase and sell than wine and spirits.
In the 1980s (after the drinking age was raised to 21 nationwide), states got rid of the special rules for 3.2% beer, which declined almost completely out of existence over the next 40 years.
Ultimately, the state patchwork became untenable, but it took almost a century to fully unwind.
We must learn the lessons from the failures of alcohol prohibition and set hemp up for success.
It is important to remember the USDA itself can't change the 0.3% limit – this change must be passed by Congress.
Eyes on Congress
While the hemp industry is rightfully focused on addressing the problems in USDA, DEA and FDA regulation, it should focus resources and efforts on addressing the root problem.
There are existing efforts underway focused on the 1% standard and addressing fundamental issues in federal hemp regulation.
One effort by industry lobby group Agricultural Hemp Solutions is the Crossroads Campaign, which is pushing for a legal hemp concentration limit of 1% THC by lobbying Congress during the upcoming Congressional session.
Agricultural Hemp Solutions has also launched the Work-In-Progress Campaign to educate policymakers on supply-chain standard practices and lobby Congress for passage of subsequent federal legislation that creates protections for U.S. hemp cannabinoid processors.
Contributing time and money to these efforts and engaging with your state representatives, departments of agriculture and industry trade groups on these issues is essential to the survival and success of our industry.
The U.S. has an important opportunity to adopt good policy at the critical early stages of cannabis regulation, and even influence responsible and science-based regulation internationally.
Shawn Hauser can be reached at shawn@vicentesederberg.com
To be considered for publication as a guest columnist, please submit your request to editorial@staging-hempindustrydaily.kinsta.cloud with the subject line "Guest Column."