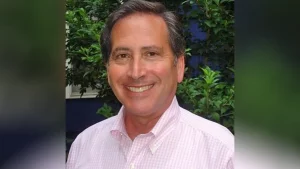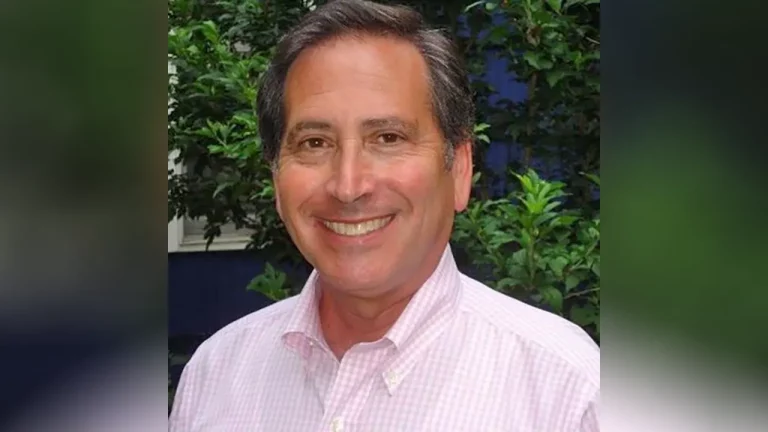 A lot of business startups declare bankruptcy. Few see a member of Congress insult them when they do.
But that's exactly what happened to GenCanna, the Kentucky CBD manufacturer that filed for Chapter 11 bankruptcy in early 2020. U.S. Rep. James Comer of Kentucky told The (Louisville) Courier Journal, "GenCanna has certainly given a black eye to the industry."
It was a low point for the company, which had been seen as a leader in the CBD space. Farmers complained of broken contracts with GenCanna and unpaid debts. A Kentucky agriculture official called the company's behavior "sickening." Unpaid contractors demanded their due in bankruptcy court.
So when GenCanna's largest creditor, New York-based private direct lender MGG Investment Group, bought the company's assets for $77 million and set about reviving the operation and recovering debts, some believed it was an odd choice to restore the GenCanna name.
Not Andrew Barnett. Named GenCanna CEO in June 2020 by MGG, Barnett noticed that no one complained about GenCanna's signature product: bulk CBD. He saw value in the brand.
So instead of changing names, the new leadership dug in and set about building on the best part of the company's reputation while restoring trust among its former business partners and wholesale B2B clients.
Hemp Industry Daily spoke with Barnett to learn more about GenCanna's rebuild and why the company is investing in markets some deride as disappointing.
Why take the chief executive role at GenCanna?
My background spans about 40 years working with companies that are undergoing very significant change. … Companies that have experienced ripples, tidal waves, problems, strategic issues, and had to be restructured and revitalized. I spent most of my career doing that kind of work. …
This was an opportunity to work with a company in an industry that was really somewhere between nascent and disorganized. And out of that chaos, there is business opportunity.
What went wrong at the original GenCanna?
When pricing of a kilogram (of CBD) is at $30,000 or $10,000 or $5,000, it's really easy to do a bunch of things that don't make any sense or that are poorly executed, because there's so much margin involved.
When pricing is at $250 per kilogram, you have to operate a really, really focused organization.
Why keep the name?
If you can clear away the static or the noise, the name GenCanna stood for an excellent product. And what we have done since then is prove that out.
From a quality point of view – whether it's the color, whether it's THC-free, how it's blended, the quality, the customer service – that name stood for something. So at the end of the day, we believe that keeping the name GenCanna – at least for the bulk ingredient business – makes good business sense.
This is a completely different company that happens to share a name with the old company. We believe that (keeping) that name (GenCanna), both for ingredients and what it stood for, was the right thing to do.
How is GenCanna growing its hemp? Are you going back to the farmers that felt burned?
The company has a substantial amount of biomass. And we are using that biomass, which was acquired as part of the restructuring of the company.
In the next few years, we don't look at farming as something that we have to own. …
We don't want to be directly in that business. It's not where our expertise is.
Talk about your two recent acquisitions in the UK. Why buy companies in a country that is slow to authorize hemp-derived cannabinoids in what they call "novel foods"?
I wanted to look at the UK because of the opportunity that (the novel foods law) was presenting to the British consumer.
We believe that consumers – not only in the UK but also in the EU – are becoming more and more aware of CBD and other minor (cannabinoids) and the health benefits that they provide.
The opportunity in the UK was well beyond novel foods. The opportunity for the UK and for the EU in health and wellness may well include CBD, but it could include other core foundation ingredients as well.
We believe that the EU and UK markets are really significant. And we expect to be the leader in those two markets.
There may well be additional acquisitions in the UK. We think it's a vibrant market that's not as developed as the U.S., but there's real opportunity there to deliver excellence and profits.
What's next for GenCanna in the United States?
We will be producing CBG. We are already producing CBC and CBN.
The applications that we're beginning to look at indicate that there are health benefits of those products, either standalone or in combination with the other minors. …
We are not looking at approval by the FDA for CBD to be (an) ingredient in food anytime soon. It's not in our plan. If it happens, then I would be the first person to say let's throw out our projections, because our revenue numbers are way understated.
This interview has been edited for length and clarity.
Kristen Nichols can be reached at [email protected]