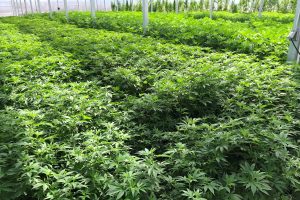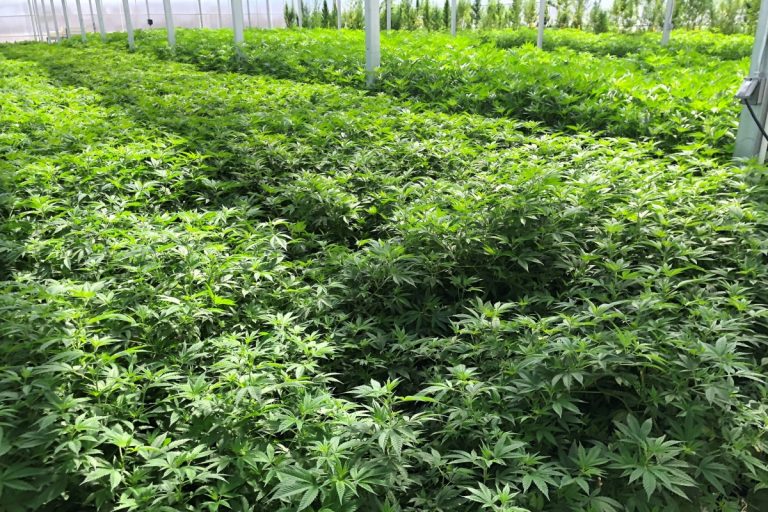 (This is an abridged version of a story that appears at MJBizDaily.com.)
As Oregon cannabis prices continue to sink to new lows amid a product glut, outdoor marijuana growers are turning their sights to MJ's cousin: hemp.
The pivot allows growers to diversify their revenue stream and capitalize on a crop that could soon become legal at the federal level – thanks to the 2018 Farm Bill pending before Congress.
It also allows them to capitalize on the booming popularity of CBD products.
There are several reasons why the shift makes sense in a saturated market such as Oregon's, including:
1. Adding hemp allows companies to diversify their operations while still growing marijuana.
Under a Tier 2 license in Oregon, most MJ farmers are limited to – at most – a 40,000-square-foot (just under 1-acre) grow.
But hemp doesn't face the same restrictions, so many growers have planted 3 or more acres of the plant.
On the current market, hemp-grown flower is selling for about $50-$60 a pound – or about $5-$6 per percent of CBD – and a good benchmark for hemp is roughly 10% CBD, said Amy Parscal, co-founder of Ebb & Flow Farm in Ashland, Oregon.
Her company built several greenhouses for MJ cultivation "before the market crashed" last year, she said. The greenhouses were then converted to grow feminized hemp seedlings for farmers coming online.
2. Hemp production costs are lower.
With 3 acres, Parscal is able to grow about 8,000 hemp plants. She estimates her production costs at about $10,000 per acre. At 2,000 pounds per acre, that's about $5 a pound in costs.
Compare that with the production costs for marijuana, which average $305 a pound for outdoor grown cannabis, according to the Marijuana Business Factbook 2018.
The regulatory costs for hemp also are far lower.
3. Hemp is a national market.
"The hemp market – the CBD market – is worldwide," said Tim Shaughnessy, principal at CO2 Dynamics, an extraction operation in Woodburn, Oregon. "This was one way to be able to expand our processing abilities and be able to ship oils across the country and internationally."
As an extractor, Shaughnessy's input costs for hemp-derived products are far lower.
He said he can buy a pound of hemp for $20 versus a pound of marijuana flower for $100.
(Click here to read more about the shifting market dynamics.)