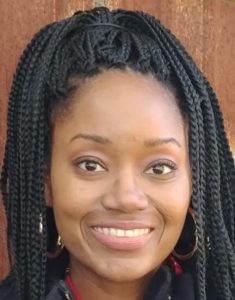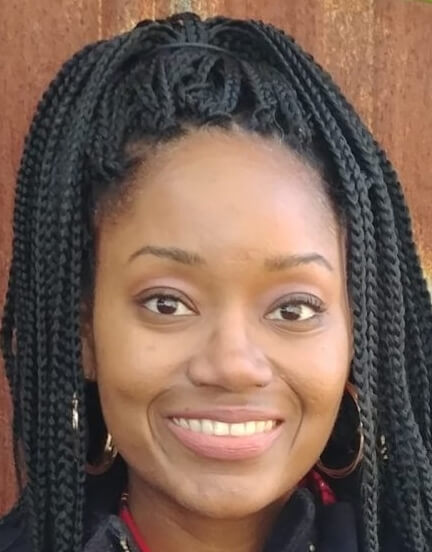 (Editor's note: This story is part of a recurring series of commentaries from professionals connected to the hemp industry. Jillian Hishaw is an agricultural strategist and former U.S. Department of Agriculture adjudicator of the Office to the Assistant Secretary of Civil Rights. She's now founder and CEO of Family Agriculture Resource Management Services (F.A.R.M.S.) and author of the scholarly article "Systematic Land Theft" and the book "Don't Bet the Farm on Medicaid.")
Disparities in the hemp industry, just like the field of agriculture, are apparent.
Many top hemp companies are run by white men supported by an executive staff and board that are seldom diverse.
It's a similar landscape at the U.S. Department of Agriculture. Since the USDA was established in 1862, just one white woman (Ann Veneman) and one Black man (Mike Espy) have served as secretary.
There was some speculation President Joe Biden would choose the first Black female to lead the agency.
Instead, Biden chose Tom Vilsack, a white man and a former agriculture secretary under President Barack Obama. Vilsack has a record of ineffective race relations, matching the history of the USDA.
This history has led to the drafting of the Justice for Black Farmers Act, legislation sponsored by Sens. Cory Booker, Elizabeth Warren and Kirsten Gillibrand that is designed to provide Black farmers with debt relief and more.
The USDA's record on Black farmers and landowners is shameful, and the disparities continue. Black farmers were foreclosed on at a 13% rate between 2006 to 2016 but made up less than 3% of the USDA's direct-loan recipients.
Currently, whites own 98% of U.S. farmland while Black, indigenous and people of color own the remaining 2%. These statistics are even more dismal in the hemp and marijuana industries.
Black farmers' approval of hemp licenses is extremely minimal. And even after acquiring their licenses, many cannot afford to grow due to a lack of capital and infrastructure.
"The lack of capital and the historic system of being forced to compete in the good-ol'-boys network locks many Black farmers out of the industry," said Gagan Hunter, CEO of Mother Earth's Bounty, a seller of natural cannabis products that's been in business for nearly 20 years.
No social equity in hemp
The term "social equity" is often tossed around as an application requirement to secure a cannabis license. But the term has become words on paper.
The 10-year restriction on getting a hemp license for anyone with a drug felony conviction is just another example of Congress allowing USDA to lock Black Americans out of the industry.
"If equity was really in place, we would be put in the front of the line," Hunter said.
The challenges of living in the Southeast and being a Black farmer are far too familiar – but the work, it keeps getting done by farmers on a shoestring budget.
I recently spoke with Dreu VanHoose, CEO of VanHoose Hemp Co. in Alabama. She's a first-generation farmer growing on her grandfather's land.
"I expected challenges, but I learned about resilience and failing forward," she said.
VanHoose's grandfather was one of the first Black pharmacists in Washington DC.
"And now I am happy to continue in his footsteps of growing natural hemp products" for medicinal and industrial purposes, she said.
VanHoose experienced a setback at the beginning of the planting season last year when she purchased "organic" fertilizer that was not so organic.
After her transplants were either burned up by the fertilizer or eaten by the bugs, VanHoose replanted a late crop, which resulted in a successful harvest.
But VanHoose did have her share of challenges during her first year of being a rural Black farmer.
"Relocating from DC to Alabama was an adjustment period, you can say – realizing things you can do in the city cannot be done down here."
VanHoose said the key to her success this year was the guidance she received from neighboring older Black farmers and the support from organizations like F.A.R.M.S. and Tricolla Farms located in upstate New York.
Lonely profession
Other farmers did not fare as well this past season.
Tannur Ali, CEO of iLOGIC at Solomon's Garden, located in Alabama, is a Black produce farmer and aspiring hemp farmer who has experienced many of the challenges Hunter saw.
Like Hunter, Ali moved from the Northeast.
"My first couple of years of farming were spent proving myself. People expected me to fail and move back home," she said.
Last year, Ali secured her hemp license but was unable to plant.
"It took me getting my license to identify the full costs associated with growing hemp, and it wasn't something I could afford. It was either take out a loan to plant hemp or just not plant, and I chose the latter."
The isolation she felt made things worse.
"The most challenging thing (about) being a woman farmer is the loneliness, because women farmers are so few and far between," she said.
Despite these challenges, Ali said, "I remain optimistic about the whole process. I knew there would be difficulties I didn't see coming.
"In my mind, the process speaks for itself – first you build the soil, then you expect the plants to grow."
Her background in administrative and community work gave her an advantage, she says.
"Following the law is an essential part of farming."
As we end Black History Month and enter Women History's Month, the words and work of VanHoose and Ali will resonate with future women farmers who plant behind them.
The barrier of discrimination in the agricultural industry, no matter what the crop, is historically apparent.
Unlike VanHoose and Ali forging a new path for Black women in hemp, Biden missed an opportunity to appoint the first Black woman agriculture secretary.
As more women enter the field of agriculture, the demographics in the field will ensure an accomplished woman of color will be agriculture secretary one day.
Jillian Hishaw can be reached at info@jillianhishaw.com.
To be considered for publication as a guest columnist, please submit your request to editorial@staging-hempindustrydaily.kinsta.cloud with the subject line "Guest Column."