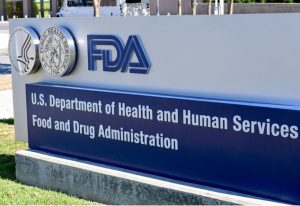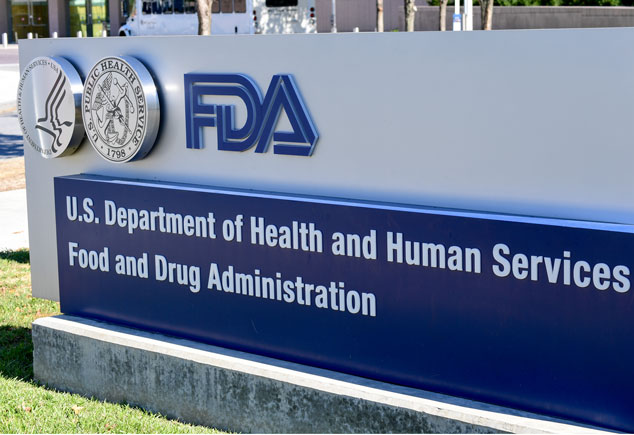 Editor's Note: This is the first of a three-part series on the future of CBD. Coming tomorrow: Does CBD need regulation?
In the weeks following U.S. health regulators' rejection of two applications to sell full-spectrum, hemp-derived CBD as a dietary supplement, the hemp industry has been left wondering what this development means for the future of CBD products.
The Food and Drug Administration announced its decision in July, in letters to CBD makers Charlotte's Web of Colorado and Irwin Naturals of California. The companies sought agency clearance to market their products as a new dietary ingredient.
The FDA pointed to two reasons for the rejections:
CBD is the active ingredient in a pharmaceutical drug and therefore should not be available over the counter.
Insufficient data about CBD safety and efficacy.
Hemp Industry Daily caught up with a coalition of hemp leaders to gather a consensus about what the rejections signal and what's next for moving hemp-derived CBD forward.
Q: What are the next steps for the industry, following the FDA's rejection of two NDI applications?
Klee Irwin, founder, Irwin Naturals, Los Angeles: First, it is essential to clarify that the NDI process is a notification process instead of an approval/rejection process.
With that, we are hoping that FDA's responses to ours and Charlotte's Web's NDI notification serve as an extra incentive for the industry to come together and push Congress to pass a bill clearing the pathway for these ingredients, as well as for the actual Congress people who want to provide the positive impact that unshackling this ingredient would have on their jurisdictions.
Emily Leongini, FDA regulatory attorney and partner at Arent Fox, Los Angeles: I completely understand why the industry views these decisions as a big deal, but this is to be expected. It's consistent with all the FDA's previous positions that they've said many times, for many years.
These two NDIs are not the first NDIs that have been submitted and rejected for hemp-derived supplements. There have been at least two other NDIs to which FDA objected, in part, because of the presence of CBD and THC, on the basis of the drug preclusion rule.
I don't see it as signaling any sort of change in terms of FDA's approach or signaling any sort of increased enforcement.
My recommendation is to continue working with trade associations lobbying for legislative change or reach out to legislators directly on Capitol Hill to push for legislative change to address the drug exclusion rule in the Federal Food, Drug and Cosmetic Act. Because, although FDA does have the authority to undertake rulemaking to address this issue, it's not going to happen anytime soon because there are not sufficient safety data available. The research in this field is relatively new.
Time and time again, FDA has said they have concerns about safety and there's not adequate data to demonstrate that it's safe at any particular level. And so FDA is not going to undertake rulemaking if they don't have an assurance that it's safe. So the second recommendation is to gather safety data regarding the various routes of CBD ingestion.
Patrick McCarthy, CEO, Validcare, Denver: (FDA) has been clear all along that they really look at CBD as a drug and that they're open to looking at other paths. That's what they communicated last March to Congress, (that) there are different paths that might be able to go down, but it would take certain things to happen and safety (data) was one of them for the supplement route.
It looks like they want to expand their reach across the supplement aisle to require additional safety, above and beyond what (the Dietary Supplement Health and Education Act of 1994) DSHEA is now, which would mean a change of legislation and appropriations for FDA. So part of it wasn't a surprise, but in this last ruling they didn't seem to say that there's a path forward.
The letter to Congress said there was a path and in this one (regarding the NDIs), they just didn't address it. They just said, it is a drug, and didn't say there's an alternative…
All that said, there is a lot of safety data up there. There's never going to be enough. (ValidCare's CBD liver toxicity) study continues on – we're well over 1,000 participants now and expect by November to have the final results on that. Thus far, we're not seeing anything dissimilar from the first cohort, so everything is consistent.
So all of it is a bit disheartening. We have acted in good faith, trying to provide a service for FDA and the industry. We're an unbiased, science-based company. They asked for science-based data and I don't hear those cries anymore, not from FDA, so either they have enough data or I'm not quite sure where they're pointing.
From the get-go, I think they believed it's a drug with a possibility for it to be others. But it's very gray now as to how does that classification ever happen as a supplement or a food or an additive, because last March, they said it was possible, and I guess the question we now have is, is it still possible?
2. Will Congress pass legislation to make CBD a legal supplement?
Kelly Shea, SVP of government affairs and corporate communications, Charlotte's Web: Yes, Congress will act, because they know they need to. We currently have a House bill and two Senate bills to address this issue. They are different in their construction, but all are dealing with the FDA drug preclusion in some form.
Additionally, both the House and Senate messaged in Appropriations to FDA the need to resolve the issues. The 2018 Farm Bill left farmers, manufacturers, retailers and consumers without the regulatory framework needed to ensure a safe and transparent product category.
Leongini: There are a lot of potential legislative solutions that are on the table. None of them are going to be a quick or automatic fix for the industry.
For example, the specific legislation that would allow for CBD to be a lawful dietary ingredient would still need to go through the FDA process again. There would still need to be the safety data. The FDA rejected these two NDI applications on to grounds one was due to the drug preclusion rule, and the fact that they just can't have CBD or THC in a dietary supplement.
I know there seems to be a lot of political support and will on the hill to make a legislative change to fix this problem. But we're still going to go back to that safety concern because FDA is going to be involved with crafting that legislation. Anytime a bill is introduced and they send it over to FDA to get their technical assistance on it, FDA is not going to go along with a proposal that, from its perspective, introduces potential for consumer risk and harm, so still there's that safety concern that needs to be addressed.
McCarthy: Even if (legislation is) pushed through, FDA is then going to have the enforcement authority and they're going to come up with what is safe and what is not. So legislation could help, but I don't know that it's going to be the silver bullet.
And I don't know if it will happen as quickly as everyone might like this year with all that's going on in the world. I could see this drawing out until the next version of the Farm Bill, and after the 2022 election cycle.
Laura Drotleff can be reached at laura.drotleff@staging-hempindustrydaily.kinsta.cloud