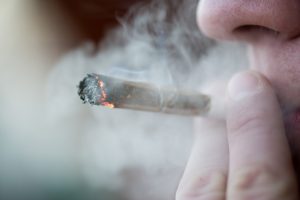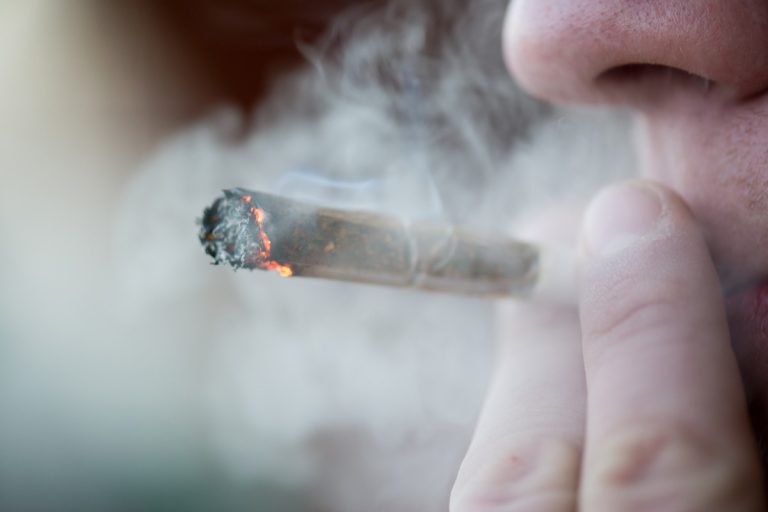 One of the fastest-growing hemp sectors bears a striking resemblance to the marijuana industry: dried and smokable hemp flowers.
The growth of hemp pre-rolls and loose flower has roots in Europe, where cannabis enthusiasts have long embraced smoking low-THC cannabis, but its rise in the U.S. is catching longtime hemp industry watchers by surprise.
Bethany Gomez, who analyzes the hemp industry for Brightfield Group, a Chicago-based cannabis market research firm, said her team uncovered the smokable hemp trend this year while calling retailers, including smoke shops, spas and natural-food stores, to find out what they were selling.
"People kept saying they were carrying pre-rolls, and we said, 'What, like marijuana pre-rolls?' And sure enough, they're selling pre-rolls of hemp," she said.
Brightfield now estimates the smokable hemp market at:
$11.5 million in 2018, a growth of 250% from 2017.
About 2% of the overall CBD market.
"We identified it as one of the fastest-growing segments of the CBD market this year," Gomez told Hemp Industry Daily.
"It's a trend that's still very much developing, so it's hard to tell whether it has a long-term play."
New opportunity
Hemp producers say the trend is giving them a new marketing opportunity, a CBD product that doesn't require extraction, which makes it a less expensive product to make – as long as you have room to dry flower.
"We had some plants with great flowers, and we thought we'd give it a try, just selling them like that," said Charles Peterson, a North Carolina hemp farmer and retailer and head of the National Association of Minority Farmers in Industrial Hemp.
"It's been a great product for us," said Peterson, whose stores sell the pre-rolls for $9-$15.
"You get the same taste, the same psychological feeling of smoking a joint, but without the high."
Also missing from smokable hemp: Any of the regulations or testing requirements that come along with tobacco or marijuana products. Smokable hemp is being sold in states that don't allow medical marijuana or that have MMJ programs limited to CBD tinctures.
"Most of the clients we sell to are on the East Coast, where smokable (marijuana) flower isn't available," said Steven Turetsky, managing director of Shi Farms, a hemp producer in Colorado.
His company experimented with the product this year and found demand so strong that it plans to devote a hemp plot in New York to its production in 2019.
Peterson and other hemp producers offering smokable hemp told Hemp Industry Daily that they won't sell it to people younger than 18, the same threshold as tobacco.
But that's a voluntary decision; right now, there are no regulations around how smokable hemp should be produced or labeled.
"It's completely flying under the radar right now," Gomez said.
Replacing tobacco?
The smokable hemp trend is most pronounced in areas that once produced tobacco, which makes sense considering that farms in those areas often have old tobacco barns that can be easily converted to drying hemp.
For Bob Crumley, CEO of Founder's Hemp of Asheboro, North Carolina, many of his customers are using it as a tobacco-cessation aid.
His customers at four North Carolina CBD shops especially like the option to burn and smoke the hemp, he said.
"We were not sure how (smokable hemp) would do, and we didn't sell it until a few months ago," Crumley said. "But people love it. We can't even keep up with demand."
According to a Brightfield Group survey of more than 5,000 CBD users in the U.S.:
24% have used it to help quit smoking.
Quitters are often replacing cigarettes with either smokable hemp or vaping.
41% of quitters have entirely replaced tobacco with hemp CBD.
While CBD product development focused on smoking cessation is still lacking, it is definitely on the radar of some: CV Sciences, a hemp manufacturer with facilities in Las Vegas and San Diego, said it is developing a chewable smoking cessation product that combines synthetic CBD and nicotine.
Turetsky said the smokable hemp trend is too new to provide solid predictions, but he's betting on the potential of cannabis strains high in CBD but low in THC.
"Some people want to smoke cannabis, the way cannabis has historically been consumed, but they don't want to get toasted," Turetsky said.
"With smokable hemp, there's a relaxing, meditative effect."
Kristen Nichols can be reached at kristenn@staging-hempindustrydaily.kinsta.cloud