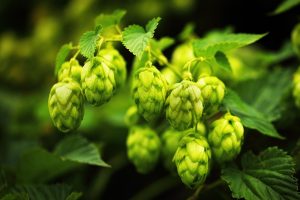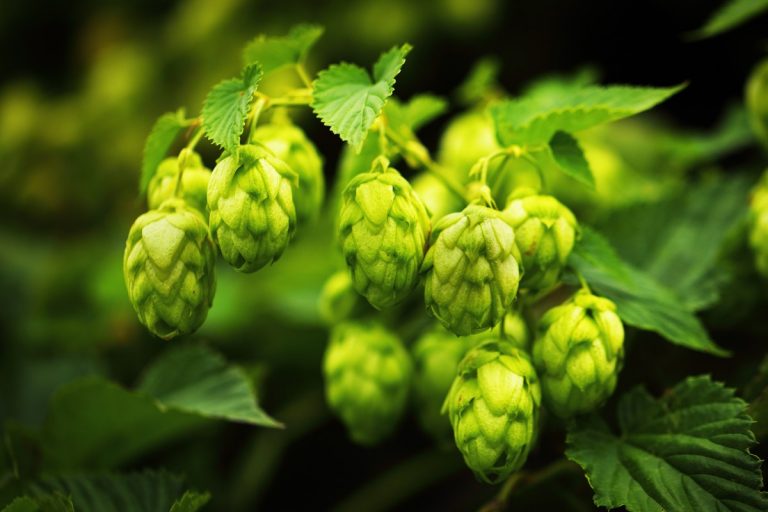 (This story has been updated from an earlier version.)
A tantalizing innovation in the CBD market has turned into a nasty contract dispute that spans the globe.
Bomi Joseph, a California plant breeder, is suing CBD Naturals, a company that has been associated with Canadian CBD manufacturer Isodi. Isodiol once held distribution rights to Joseph's self-proclaimed innovation – a cannabidiol product derived from a hops variant.
Joseph told Hemp Industry Daily that his creation has a huge market advantage because it doesn't come from cannabis, meaning it may not face the same legal hurdles as cannabis-derived products. He said he has acquired a nursery in California to ramp up production of the CBD-rich hops plant that originated from a remote area of India.
To Cristina Buccola – a New York lawyer who works in the cannabis space but isn't involved in the lawsuit – the legal quagmire comes down to two companies that didn't do enough preparation before going into business together.
Joseph and his Los Gatos, California, firm – Peak Health Center – have filed a flurry of legal documents claiming what he calls trademark infringement by CBD Naturals, a Carlsbad, California-based business once described by Isodiol as a "sister company."
He is suing CBD Naturals CEO Jared Berry along with 10 unknown co-conspirators for which he uses "John Doe" names. Joseph is seeking $600,000 plus unspecified punitive damages for trademark infringement, unfair competition and deceptive trade practices.
Short-lived agreement
Joseph's relationship with Vancouver, British Columbia-based Isodiol was brief. The companies announced a distribution agreement last fall and proclaimed that a game-changing CBD product was just around the corner.
But the ink had barely dried on the November announcement proclaiming Isodiol would be selling the non-cannabis CBD when the companies split ways.
Joseph terminated the agreement in April. In a letter to Isodiol, he complained that the company was wrongly taking credit for inventing the product, among other things.
Isodiol has a different story. In a statement to Hemp Industry Daily, the company said it "chose to shift its focus away from hops sources because the company believes there are less costly and more readily available opportunities with industrial hemp and cannabis."
Isodiol says it is not currently selling or promoting any hops-derived CBD products.
In addition, a company spokesperson said: "We do not know … what CBD Naturals is."
Regardless of the claims of no association, there appear to be connections between Isodiol and CBD Naturals:
Isodiol said in a statement that the press release was not current, but did not directly refute the association with Berry. They also noted that the company acquired the domain name as part of its acquisition of Iso International LLC from Berry.
"Carlsbad Naturals LLC was using that domain name at the time of the Iso LLC acquisition," an Isodiol spokesperson said in an email. "…Isodiol only has a passive 19% interest in Carlsbad Naturals LLC and no other involvement in that company or the website maintained at www.CBDNaturals.com.
"…Isodiol has never supplied any products to an entity known as CBD Naturals."
CBD Naturals did not respond to several phone and email messages about the dispute, though the company issued a June news release saying it was "exclusive distributor of a premier hops-derived CBD isolate."
Lessons from the dispute
"Looking at the terms of this (distribution) agreement, you can really see that things were left undefined and up to the parties as to what each side was expected to do and not do," said Buccola, former general counsel for High Times magazine.
Though Isodiol and Peak Health had a printed distribution agreement, the companies didn't spell out things like how to resolve disputes.
"A lot of times what we see in cannabis is that people like each other and want to work together and have these handshake agreements – and then things break down," Buccola said.
She said this case underscores the importance of having professionals draw up business partnership agreements.
"Particularly when it relates to intellectual property, you want to be really persnickety and specific," Buccola said.
Because of tight regulations around the cannabis plants, some manufacturers have been researching other ways to obtain CBD.
Other potential sources include hops, as represented in this lawsuit, as well as lichen, from which Grön CBD said it derives the product used in an infused chocolate bar.
Success in creating more commercially viable sources could have a significant impact on the booming CBD industry by circumventing the strict cannabis regulations that currently exist.
"Hops-based CBD doesn't have that taint of being associated with marijuana," Bomi said.
No trial date has been set in the dispute, and CBD Naturals has not formally responded to the complaint.
Kristen Nichols can be reached at kristenn@staging-hempindustrydaily.kinsta.cloud