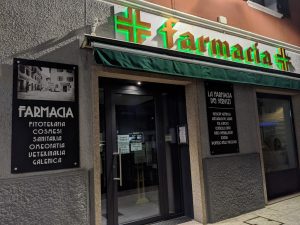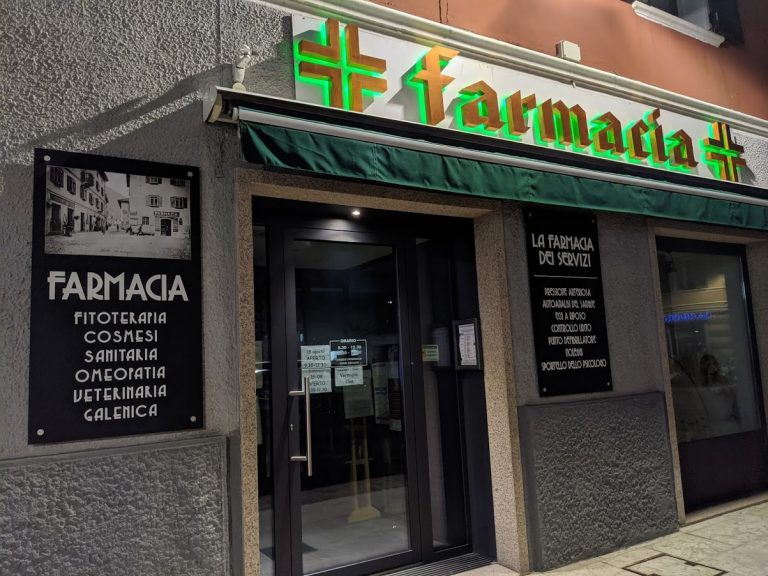 The sale of hemp flower in Italy has been connected with a decrease in sales of several types of medications, suggesting that some patients chose to dump their prescription drugs in favor of self-medication with an unregulated CBD-based therapy, research by a trio of economists shows.
A new study in the Journal of Health Economics found that, in Italy, the availability of "cannabis light" – flowers from high-CBD hemp plants with up to 0.6% THC – was connected to:
An 11.5% decrease in dispensed boxes of anxiolytics (anti-anxiety medications).
A 10% reduction of dispensed sedatives.
A 4.8% reduction of dispensed anti-psychotics.
"The large-scale accessibility to the new product, which was advertised as a relaxant one, induced some patients to abandon traditional medicine to seek relief," the authors concluded.
"No substitution effect was found for prescription drugs without relaxant effects, such as insulin, hypertensives, as well as sex hormones and urological," the economists added.
A loophole in Italy's industrial hemp
legislation
, passed in 2016, allowed growers to cultivate and sell cannabis flower containing up to 0.6% THC without penalty.
These higher-THC flowering tops, known as "cannabis light" and often smoked, were first sold in May 2017.
Italy's market for cannabis light remained largely unregulated until May 2019, when former Interior Minister Matteo Salvini spearheaded a crackdown on cannabis and the country's Supreme Court banned the sale of cannabis derivatives.
The study examined monthly drug sales from an Italian association of pharmacy owners from January 2016 – prior to the hemp law's passage – to February 2018. The authors compared that data to the local availability of retailers selling light cannabis at the province level.
According to the study's authors, the first retailers of "cannabis light" were existing grow shops that were selling products related to the cultivation of industrial hemp before the law was enacted. After the law's passage, "the commercialization of light cannabis flourished at a different pace across provinces," they wrote.
The impact of "cannabis light" availability on prescription drug sales was largest three months after it hit the market and remained statistically significant more than six months afterwards, the authors wrote.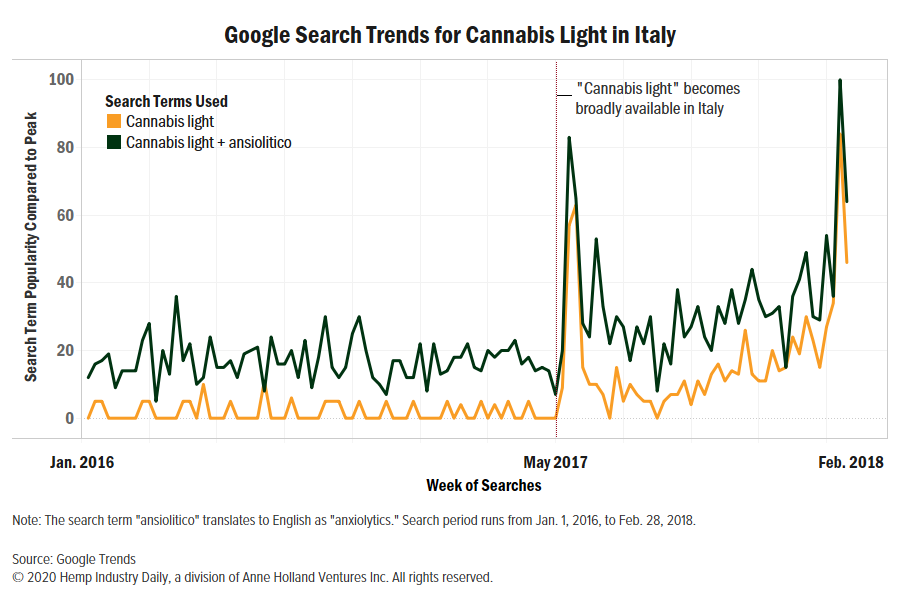 The study authors offered several key takeaways, including:
Italy might need to improve MMJ access: The shift away from prescription medications and toward an unregulated CBD-based therapy "may stem from the patients' needs of more effective relief, which is not currently addressed by traditional medicine." The shift occurred with respect to "several drugs treating pathologies for which medical cannabis (and not light cannabis) has demonstrated some degree of effectiveness." This suggests "a form of market failure that lawmakers should account for" – one option, they say, is "to improve the current distribution channel of medical marijuana."
Bans on smokable hemp could face backlash: "Our study suggests that policies such as a ban on light cannabis, as promoted by several U.S. states and by Italian policymakers in 2019, might eventually decrease patients' welfare as disregarding their needs for more effective relief."
Interest in smokable hemp as therapy indicates need for regulation: Italians' decision to self-medicate with cannabis light suggests that some patients may not follow the advice of medical experts and that "regulatory authorities should be cautious and vigilant, as the large-scale availability of light cannabis may induce substitution patterns not clinically validated." The study suggests the need to regulate smokeable hemp, and that a first attempt could be "instructing doctors and providing labels and certification alongside information regarding doses for these products."
The study, first made available online in September, will appear in the December issue of the Journal of Health Economics, a peer-reviewed academic journal.
It was conducted by Vincenzo Carrieria of Italy's Magna Græcia University and Germany's Institute of Labor Economics; Leonardo Madio of France's Toulouse School of Economics and Italy's University of Padua; and Francesco Principe of the Netherlands' Erasmus School of Economics.
Monica Raymunt can be reached at monicar@staging-hempindustrydaily.kinsta.cloud