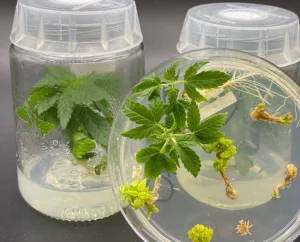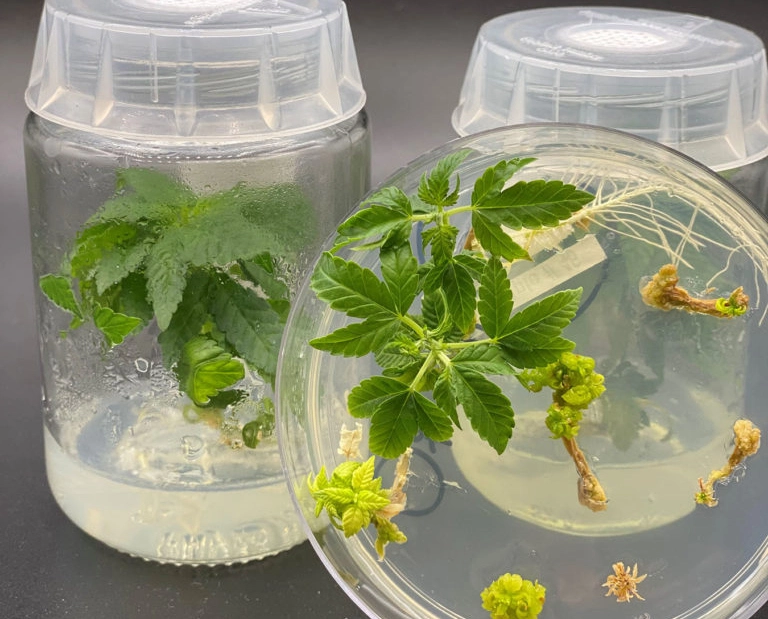 Texas hemp researchers are working to knock out some of the variables in the inconsistent and unstable hemp genetics on the market by developing optimal phenotypic and trait characteristics to prevent plants that test over the federal legal THC threshold of 0.3%.
A partnership between Texas A&M AgriLife Research and Growing Together Research Inc., an Indiana-based biotechnology firm focused on computational genomics and bioengineering of hemp, aims to provide stable hemp genetics in any environment.
The partnership, started in August 2020, has yielded a breakthrough demonstrating successful stable transformation and regeneration of an industrial hemp cultivar, according to Michael Thomsen, an AgriLife Research plant breeder and the project's leader.
"Together we are developing a hemp line that will essentially produce zero delta-9 THC, and therefore guarantee lower than 0.3% THC levels under any growing environment," Thomsen said in a statement.
Hemp has a low shoot regeneration rate, which makes it difficult to perform stable genetic transformation, according to Marco and Mayra Molina, a team of Texas A&M University plant researchers working to develop and test protocols for hemp transformation and characterize transformed progeny.
"So far, we have seen very successful and promising results," Marco Molina said.
GTR CEO Sam Proctor said the joint project between the research firms is dedicated to making hemp a viable crop for farmers.
"AgriLife and GTR are demonstrating that industrial hemp, like other agricultural commodities, can be studied and analyzed for the benefit of producers, consumers and other actors in the supply chain," he said.
AgriLife Research, along with the Texas A&M Department of Soil and Crop Science, is also collaborating with Rare Earth Genomics Texas, LLC, a partnership formed to accelerate hemp research.
REG on Tuesday jointly announced a strategic research partnership with California-based EVIO, Inc., a cannabis analytical testing lab, to collaborate on a range of research and development products focused on optimizing hemp strains.
This includes:
Evaluating unique terpenes and terpenoids.
Quantifying major and minor cannabinoids.
Optimizing screening methods for breeding populations.
Developing testing protocols for novel phenotypes.
Assessing potential for soil remediation.
Initiating nutritional analyses of hemp and hempseed feed and food products.
Russ Jessup, a Texas A&M associate professor of perennial grass and industrial hemp breeding, said that as research expands, collaborative partnerships such as these "are critical enabling forces to develop analytical breeding tools and significantly improved hemp cultivars."
Laura Drotleff can be reached at laura.drotleff@staging-hempindustrydaily.kinsta.cloud.