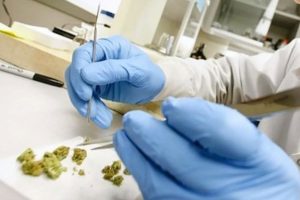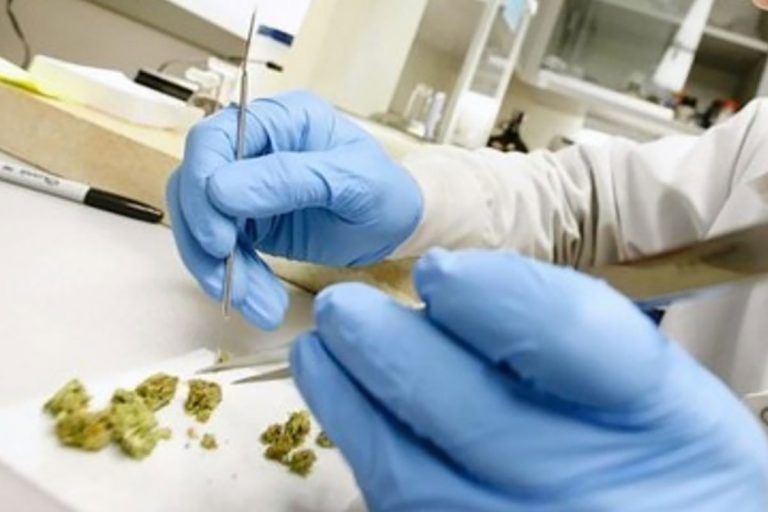 Farmers and ancillary hemp businesses are not happy with the THC testing standards outlined within the U.S. Department of Agriculture's (USDA) interim federal rules for hemp production.
The rules require that hemp crops not exceed 0.3% total THC, which is derived from the sum of delta-9 THC and THCA content, on a dry weight basis.
Crops testing higher than 0.3% THC will have a small margin of error, called a "measurement of uncertainty," depending on the lab used for testing. Hemp crops must test within the "measure of uncertainty" to be considered acceptable.
Farmers wouldn't be considered in negligent violation unless their crops test above 0.5% THC, meaning they may not be prosecuted with a drug crime.
However, crops that test at 0.3%-0.5% THC would be subject to disposal, the USDA says.
The rules took effect Oct. 31, although the USDA has opened a 60-day public comment period to gain insight from hemp farmers as well as the hemp and broader agricultural industries.
The USDA hopes to have final rules in place within two years, according to Undersecretary Greg Ibach. When the interim rules were unveiled, he said the agency had received the most questions about the THC testing protocols.
Hemp Industry Daily asked hemp business owners about the THC testing rules and what they'd like to see the USDA change.
Total THC
Before the rules were released, hemp farmers were hopeful the USDA wouldn't designate THC testing requirements to account for total THC. But they knew it was a possibility when the agency revealed the difficulty it was having with the issue.
"There are very few people arguing (for) total THC, not just delta-9. But there are plenty of folks savvy enough to kind of see (that it) really doesn't make sense that they would only go by delta-9, because … there are some pretty potent THC screens that are below 0.3% delta 9 (THC) that would not, in my mind, qualify as hemp," said Mike Leago, founder of the Denver-based International Hemp Exchange and chief operating officer of High Grade Hemp Seed.
"So we're left in this predicament where there's not a perfect answer right now, and I don't think anybody is out to try and screw over the American hemp farmer," he said. "But this new set of rules is going to make it a little bit more challenging for farmers to be in compliance."
Others say the USDA's THC testing rule will deeply hurt hemp farmers and ancillary businesses.
"They just suffocated the farmers," said Ryan Pettigrew, a Fort Collins, Colorado-based hemp consultant.
"They also hurt all the time and money that's gone into creating high-cannabinoid, high-CBD-specific genetics that are more profitable for the farmers."
Some states already test for total THC. But the standard requires close crop management and attention to detail, Leago said.
"While we would like to see a little bit more leniency on the value of that total THC … there are still solutions for farmers," he said.
Leago advised hemp farmers to:
Source stable genetics.
Field test their crops for THC early and often.
Emerging industry, unstable genetics
Enforcing such stringent THC levels may be counterproductive, according to Steven Turetsky, general manager of Shi Farms in Pueblo, Colorado.
"We're in the infancy of this industry, and so much more research needs to be done … to understand what stresses the plant and what makes the THC level go up," Turetsky said.
"We need to continue to breed plants that stay below that limit, which is going to take time."
Testing bottleneck
Another concern about the new THC testing rules is the sampling timetable and the number of available labs.
Under the USDA rules, hemp flower material must be sampled within 15 days of anticipated harvest. Samples must be taken by a USDA-approved sampling agent, who could be from the federal, state or local levels.
"Does that mean all the state departments have to increase their staffs and put a burden on the budget just to get out to these farms – when at the end of the day, we're splitting hairs over a point of a percent? Turetsky asked.
He pointed out that Colorado saw a bottleneck with a 30-day pre-harvest lead time for testing over the past three years. He predicted a 15-day window nationwide could create an even tighter bottleneck and potentially set up the regulations – and farmers – for failure.
Said Turetsky: "Maybe the farmer grew in good faith and he tried his hardest. He did everything – he mitigated weeds, he was making sure he's watering the plants, didn't let them get stressed, and his plants go to 0.4 or 0.5 (percent THC) and he has to destroy it.
"But his neighbor didn't get tested this year because the state didn't get to his neighbor, and maybe the neighbor grew the same variety. … So, that guy has to throw out his crop and the neighbor doesn't? We saw that in Colorado the last two years. This stuff really happens."
There is also significant concern among hemp farmers and other industry members that only laboratories registered with the U.S. Drug Enforcement Administration (DEA) will be allowed to conduct THC testing.
"We fear this limitation … could place an undue strain on labs, delay THC testing and create long bottlenecks that could delay the industry progress," attorney Jonathan Miller wrote in official comments submitted to the USDA on behalf of the U.S. Hemp Roundtable.
"It could also place an undue burden on those states where marijuana is not legal in any form, and there is no DEA laboratory expertise to be solicited," Miller continued.
Path toward remediation
The USDA's stringent THC testing rules currently mandate that crops testing over 0.3% total THC must be destroyed.
Hemp industry members say there should be another path.
"(The USDA) could approve certain labs that they know have the ability to remove THC and offer people another opportunity outside of just completely destroying it," said Sean Ortiz, founder of Denver-based regenerative hemp farm We Are One Farms.
At the least, biomass that tests hot should be allowed to be converted to biochar, which can enrich soil, Joy Beckerman, president of the Hemp Industries Association, said at the organization's annual meeting last week.
Fight for increased THC levels
Industry members realize it would take an act of the U.S. Congress to increase the allowed THC levels above 0.3%. That's because the 2018 Farm Bill legislation, not the USDA, was responsible for setting that limit.
But industry members say the USDA could change the testing requirements to allow for a broader "measurement of uncertainty," perhaps up to 1% to provide farmers with the benefit of the doubt. Hemp processors, Turetsky said, could be charged with making sure that final end products don't exceed 0.3% THC.
"I'm sure there's lots of other manufacturing processes where some part of that chain is a nondesirable product for the consumer to have," he said.
Increasing the allowable THC limit to 1% would allow American farmers to compete on a global scale with other countries that have already adopted higher THC thresholds, such as Uruguay, Ecuador, Switzerland and Australia, Ortiz said.
Pettigrew agreed, saying the ramifications of keeping the 0.3% allowable limit will mean lost opportunity for U.S. farmers.
Countries that have wide THC allowances for hemp "are going to potentially be able to outproduce us," he said.
"Then we're going to go back to importing hemp products instead of producing our own, which, to me, is the craziest thing in the world."
Laura Drotleff can be reached at laurad@staging-hempindustrydaily.kinsta.cloud