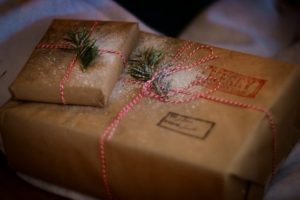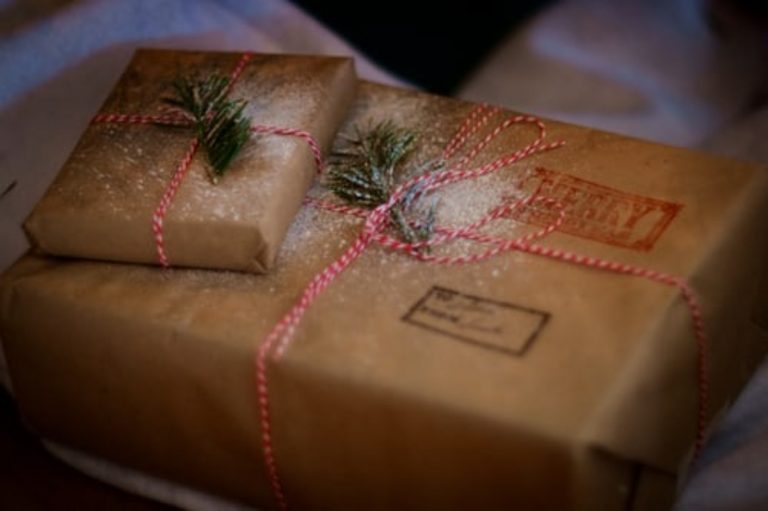 (Editor's note: This story is part of a recurring series of commentaries from professionals connected to the hemp industry. Larry and Jackie Berg are co-founders of CBD Marketing Hub, a digital-to-door agency focused on CBD marketing.)

This year's holiday sales season will linger longer and come with more consumer expectations than ever.
While holiday shopping is typically ushered in amid a mad flurry of sales events in the weeks around Black Friday and Cyber Monday, we expect that this year's season will be longer – and have a much less dramatic conclusion in mid-January.
Although there's no universally accepted start date of this year's COVID-backdropped seasonal sales season, many retail experts will begin the sales clock on Oct.10 (largely due to its catchy numerology – 10/10/20) and rescheduled Amazon Prime Day (now Oct. 13-14).
E-commerce surge
Such dramatic shifts in traditional holiday consumer-shopping patterns only add to the intense competitive pressure between CBD brands battling over market share.
This battle comes amid industry consolidations that the Brightfield Group projects will result in the loss of as many as 1,700 CBD brands by year-end.
Deloitte's projections of a 25% to 35% increase in e-commerce sales over last year's holiday season and expected revenue of $182 billion to $196 billion signal that a CBD brand's fourth-quarter digital marketing strategies will determine the field.
Forget cookies and milk. It's the mouse that matters.
Unlike past years, a consumer's digital shopping experience may be their only holiday shopping experience due to COVID concerns, which have many consumers limiting eliminating traditional shopping experiences altogether.
With 71% of U.S. adults planning to do more than half their holiday shopping digitally this year, Cyber Holiday campaigns are a market mandate – and must be exceptional. We recommend that brands examine their assets to determine if they can deliver:
Festive & fun websites. This year, a CBD brand's website must serve dual roles, as not just a shopping destination, but a holiday window display. Customers will be looking for eye-catching product packaging and gift ideas as well as an engaging experience.
Functional holiday distribution. Examine internal and external distribution capacity and have back-up plans in place in case of failure.
Flawless delivery. E-commerce demand has put increased pressure on delivery systems. Understand your delivery agent's mailing performance and adjust customer promises accordingly. Create an automated customer shipping update to inform customers of any projected shipping delays and, if service delays are anticipated, proactively issue special discounts or offers to recognize the inconvenience.
A Radial survey found that 50% of survey respondents find five days for holiday delivery "reasonable." A gracious 28% feel that a one-week window is acceptable. Only 14% expect their holiday gifts within two days, down from 34.6% reported in 2018.
Small shops, big meaning
An extraordinary number of holiday shoppers, 66%, according to Google, plan to buy local this year.
That means Main Street merchants will play an elevated role in this year's shopping season and related cart activity.
Although it's not frequently referenced, 97% of CBD companies fit within the Small Business Administration's classification of a small business.
Coupled with the clear consumer intent to shop local small businesses this holiday season, it's an important call-out to show shoppers and offers them a compelling and valuable distinction.
Why? In addition to employing nearly half of America's workforce, small businesses reflect the unique character of the communities they serve. And many consumers believe that is worthy of preservation.
Consumer cues
Holiday shoppers are reverting back to the basics this year, according to retail analysts at McKinsey, who predict that the splurge experiences will be overtaken by smaller, more practical gifts that evoke a more meaningful experience.
Among those items are skincare, haircare and bath-and-body products, which have skyrocketed during the pandemic, according to NPD market research company. Some other product attributes that will appeal to customers this year:
Perfect packaging. Given CNN's report that more than 31 million holiday travelers are planning to stay home this holiday season, it's important that brands recognize the needs of newly remote givers by amping up creative packaging, wrapping services and messaging that connotes care.
Hope ahead. Even pain-relief products can nudge their way into holiday bundles with appropriate packaging and warm wishes of better days ahead.
Sweet dreams. With sleep at a premium in a growing number of U.S. households, CBD brands are well-positioned to offer "sleep-cation" and other innovative product bundles that bring welcome relief to recipients.
Gift cards. Whether you operate a brick-and-mortar business or a 100% e-commerce platform, gift card programs offer an ideal holiday gift and a great way to convert gift-card recipients into CBD buyers. Consumers who pay with gift cards spend more, according to numerous industry surveys that reveal that 74% of gift card recipients overspent the face value of their cards. And with a traditionally sluggish first quarter ahead, it's important to note that 51% of gift-card recipients become repeat customers. The only thing better than a new customer is a fiercely loyal repeat customer.
Larry Berg can be reached at bergl@cbdmarketinghub.com. Jackie Berg can be reached at jberg@cbdmarketinghub.com.
To be considered for publication as a guest columnist, please submit your request to editorial@staging-hempindustrydaily.kinsta.cloud with the subject line "Guest Column."