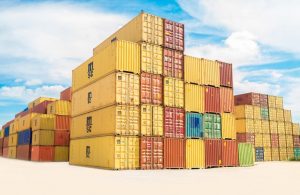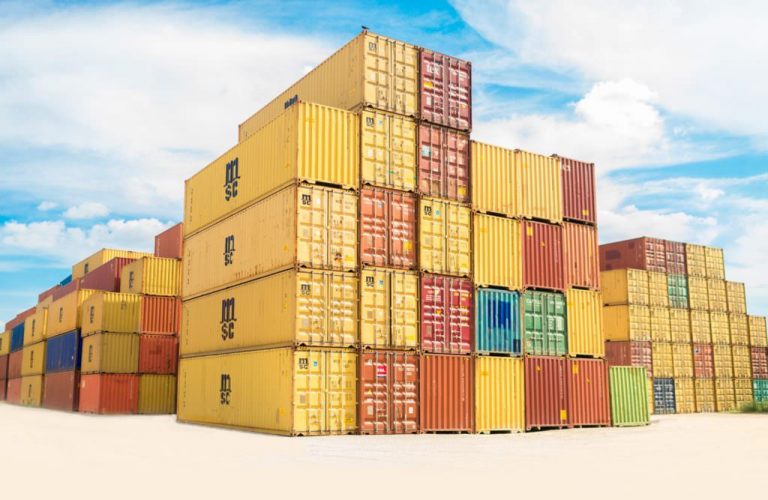 Supply-chain disruptions and delivery delays have become the new normal for hemp and other agricultural commodities as governments keep their borders shut and planes grounded to contain the spread of the coronavirus.
Pandemic-related flight restrictions, delays and increased fees have made the complicated business of moving hemp biomass and extracts across national borders more challenging in recent weeks.
Once by air, now by sea
Trans-Atlantic hemp transportation has been strained since at least mid-March, when U.S. President Donald Trump imposed a 30-day ban on passenger flights into the United States from Europe.
The president vowed that the move would have no impact on trade. But the restriction led to a drastic reduction in trans-Atlantic flights and freight capacity.
Air carriers'
capacity
for flying goods from Europe to North America fell 23% in March, while demand only fell 7%, according to CLIVE Data Services, a UK company that tracks global freight traffic.
Some airlines have flipped their passenger aircraft into cargo-only transporters of medical equipment, food and other essential goods, and fees for chartering aircraft have gone through the roof, according to Bloomberg.
"Flights are getting fuller, and to get on board, you have to pay a higher price," Niall van de Wouw, managing director of CLIVE Data Services, told Hemp Industry Daily.
Cost isn't the only issue that hemp cultivators and processors face in moving seeds and biomass. With air cargo becoming less reliable for insured and guaranteed deliveries, companies like hemp logistics company SovereignPort have shifted more orders to container ships.
"Transportation is definitely not what it used to be," said Sarah Yetman, SovereignPort's CEO.
"We used to be able to take a package and have it on the ground within 24 hours or less, and now we're probably three-plus weeks out, because you can't trust air shipments anymore."
With its headquarters in Houston and its main port in Miami, SovereignPort provides customs clearance and third-party transportation for hemp products between the U.S. and countries in Europe.
"When you ship on a plane, you're doing it at your own risk now," Yetman said. "The last thing you want to do is have your package stuck in customs in Poland because government offices are shut down or because airport employees are home."
Transporting hemp seeds and biomass internationally has also been an issue for Green Nexus, a California-based logistics company that sources hemp-derived materials and seeds from farms and labs across Europe, manufactures hemp-based products in Switzerland and imports them to the United States for distribution.
The U.S. requires imported hemp seeds to arrive with phytosanitary certificates to verify the seeds' origins and that they are pest-free. Then they're inspected by U.S. Customs and Border Protection.
Green Nexus founder Tor Hamer told Hemp Industry Daily that some air carriers have asked for an additional inspection from a medical laboratory to verify that no "contaminants" are present in his orders. That requirement creates another delay for his shipments.
"I still have yet to find a laboratory that inspects agricultural products for viruses," he said.
Uuncertainty impacts sales
Fluctuating travel conditions and delivery times have had a negative impact on revenue for the two firms.
"In January, we saw over $1 million in sales," SovereignPort's Yetman said. In February, revenues fell to zero, and the company pulled in $120,000 in March – "less than 10% of January's sales," Yetman said.
Business at Green Nexus has taken a hit, too. Hamer pointed to a recent 10-ton shipment of hemp flower he had to cancel because of unresponsive customs agents in South Africa.
"Customs, third-party verification and transportation … all these have been affected," Hamer said.
"If you add into [that] the uncertainty about it, I don't have the answers to reassure buyers on this side that I can solve those problems in a timely fashion."
Intra-Europe trade unaffected
The outlook is better for farmers and processors moving hemp seeds and biomass within continental Europe, where more than 75% of inland EU freight transport happens on roads, much of it without border controls.
The coronavirus pandemic threatened to change all that. On March 17, the European Union banned all non-essential travel into most of the bloc for 30 days, and EU member states like Germany, Austria, France and Spain reinstated border checks with neighboring countries.
The catch? Freight and commercial transport are exempt from most national border measures, and the European Commission has encouraged EU member states to designate so-called "green lane" border crossings for freight vehicles carrying "any type of goods."
"The EU's transport network connects the whole of the EU," Adina Valean, the EU's transport commissioner, said in a statement. "Our guidance document is intended to protect the EU's supply chains in these difficult circumstances, and to make sure both goods and transport workers are able to travel to wherever they are needed – without delay."
At Hempoint, a hemp producer and seed distributor in the Czech Republic, disruption to cross-border transit has been minimal.
"I don't see any big influence on my business," said Hana Gabrielova, Hempoint's founder and CEO.
It's also been business as usual for Rafael Dulon, the CEO of Germany's Hanf Farm GmbH.
The company sells hemp biomass and seeds to customers in the Netherlands, Austria, England, Poland and elsewhere in Europe.
"At this point sales are going up," Dulon said.
Hanf Farm and other vertically integrated operations have an advantage in this environment, Dulon said.
"We have everything in our own processing facilities; we have the raw material," Dulon said. "The only supply bottleneck might be in packaging materials, but we can compensate for that – we have enough in storage."
Bruno Hurstel, who oversees commercial services at France's HEMP-it, said the certified hemp seed cooperative has not seen any delivery issues so far. But Hurstel noted that uncertainty about future lockdown measures is prompting clients to expedite orders.
"Our clients are afraid of not having their seeds if the borders close or [if there are] issues with transport," Hurstel said. "Our challenge is to cope with the sudden increase of shipment or loading requests."
Monica Raymunt can be reached at [email protected].