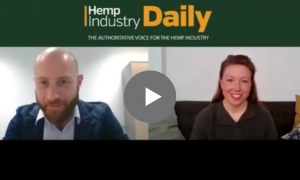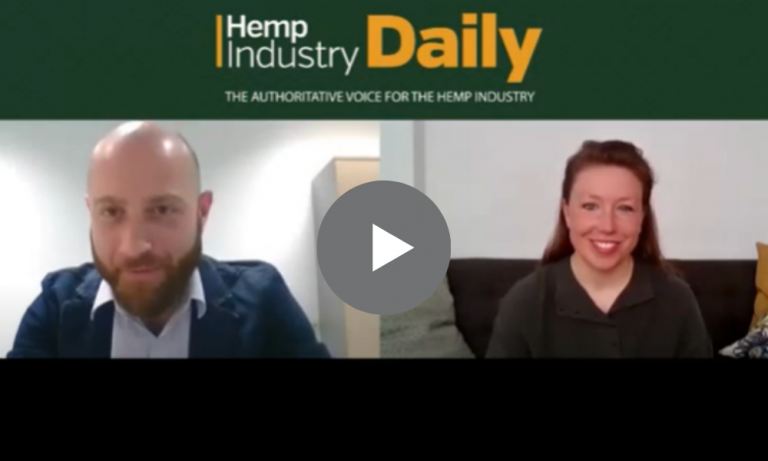 As the hemp industry becomes saturated with growers and processers looking to get an edge on the CBD consumer market, some in Italy's hemp space are borrowing a concept from French wine to set themselves apart.
The elusive concept of "terroir" broadly refers to the growing conditions that impart special traits or character to a particular crop. Terroir is something that has been studied for wine, coffee, tobacco and chocolate, and Italian growers are joining their peers in California and Oregon in exploring what it could mean for cannabis.
Mediterranean growing conditions
The development of cannabinoids and terpenes in the hemp plant are influenced by its growing conditions, including water, light, soil and temperature.
Fabio Primavera is an agronomist and trained soil expert who currently heads the research and development laboratory of Milan's vertical farming operation Planet Farms Italia.
Primavera has studied the relationship between soil quality and crop production and has consulted private farms on hemp cultivation in coordination with the Italian Medical Hemp Society.
"The growing conditions must be chosen and calibrated to allow the hemp plant to vegetate with a little and controlled series of stresses, synchronized with the periods of flower development and cannabinoid synthesis," said Primavera.
One of the key factors in hemp cultivation is the soil, and Primavera noted that Italy's young, volcanic soil offered ideal mineral content for the cultivation of hemp and other crops.
Light is one of the most important growth factors in cannabis cultivation. Italian and Finnish researchers have found that it is possible to use light quality, intensity, and exposure to affect a plant's cannabinoid profile, and that an optimized light spectrum improves the value and quality of cannabis.
"In Italy, we have a large spectrum with a correct equilibrium between … wavelengths," Primavera said. A plant grown outdoors in Italy, he said, will experience infrared all the way to the ultraviolet light and back.
"The photosynthesis of the plant is really pushed to have the correct equilibrium to develop cannabinoids," he said.
The macroclimate is also important, Primavera said, noting that the Italian peninsula sees a wide range of temperatures between night and day and between the seasons, and that "this particularity is absolutely fantastic to push the production of terpenes" and other compounds.
Giovanni Isoldi, chief technical officer and co-founder of Siena's Materia Medica Processing, echoed these sentiments.
Isoldi's extraction service has analyzed thousands of biomass samples for their THC and CBD content since Italy legalized industrial hemp cultivation in late 2016 and says the quality of the samples has only improved.
This, Isoldi said, is due in part to Italian growers developing new cultivation technologies and leveraging the country's unique soil and growing conditions.
"Remember that the development of the resin is really linked to the solar energy" that the plant receives, Isoldi said. "Where you have cloudy weather or cold weather, the development of the resin is lower."
"Our weather helps a lot in developing high cannabinoid and high terpene content," Isoldi said.
The CBD profile of a given hemp crop is also connected to its THC content. This aspect of Italian terroir has been shaped not by its Mediterrannean climate but by its regulatory landscape.
Uncertain legal terrain
Italian legislation allowing farmers to cultivate EU-certified strains of industrial hemp took effect in 2017.
The law names a special forestry unit of Italy's Carabinieri military police as the authority tasked with carrying out inspections on the crop's cultivation and its THC content.
The law says growers are not to be penalized if plant samples taken during field inspections yield an average of between 0.2% and 0.6% THC. The special upper limit of 0.6% was granted to exempt farmers from criminal liability in the event that unforeseen factors cause a hemp crop to run "hot," but it ultimately created ambiguity and confusion, Giuseppe Croce, president of Italy's Federcanapa industrial hemp association, told Hemp Industry Daily.
"There was a long debate in the courts" about this, Croce said. "Is this limit of 0.6% also the limit for the hemp you sell, the hemp you bring to market, or is it just a limit for the farmer?"
The law's inclusion of this upper THC limit is not the only factor creating confusion, Croce said.
Because Italian law is silent about processing or selling the plant's flowering tops, many growers felt they were in the clear to sell what's now known as "cannabis light" with a THC content below 0.6 %.
The Ministry of Agriculture estimates that 2,000 hectares of hemp were grown in 2019, but the hemp law does not require growers to report the area of land they cultivate. Only those seeking financial support via the EU's Common Agricultural Policy are required to tell authorities how much hemp they grow.
In the face of these regulatory challenges, Agricultural Undersecretary Giuseppe L'Abbate is in the process of forming a hemp advisory group composed of industry professionals, agricultural associations, regulators and researchers.
The first meeting is expected to take place in mid- to late-June, L'Abbate told Hemp Industry Daily.
L'Abbate also plans to create a government working group involving the Ministries of Health, Interior, Justice and Economic Development to address issues related to the food, cosmetic and commercial uses of industrial hemp.
"The aim is to plan the future of the hemp supply chain and, with an approach of industrial agricultural policy, to provide a clear and shared strategy so that the cultivation of this plant can be increased and developed," he said.
Monica Raymunt can be reached at monicar@staging-hempindustrydaily.kinsta.cloud