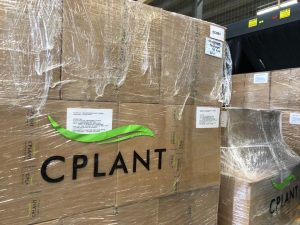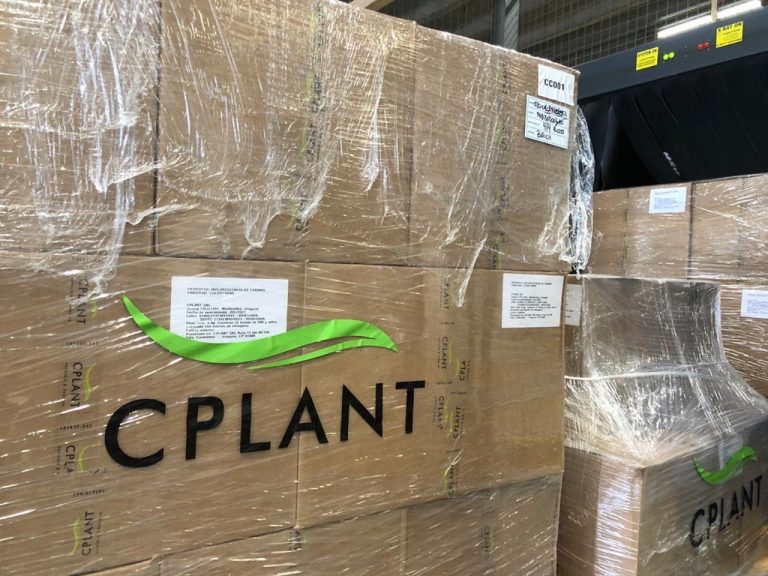 CPLANT, a hemp producer in Uruguay, has successfully sent half a ton of low-THC hemp flower to Switzerland via Germany, shipping what appears to be the South American country's first major commercial export of CBD flower to Europe.
The shipments of 442 kilograms of low-THC flower were sent on July 17 at a listed price of $81,668, or an average of $185 per kilogram, according to official customs information.
The shipments arrived in Switzerland this week, Sergio Vazquez, head of the country's Technical Advisory Department for the Ministry of Livestock, Agriculture and Fisheries (MGAP), confirmed via Twitter.
News of the hemp flower shipment comes two months after Uruguay's Fotmer Life Sciences exported almost 1.5 metric tons of medical cannabis to Portugal.
According to CPLANT co-founder and CEO Lucas Crivilone, officials at Uruguay's embassies in Switzerland and Germany spoke with the customs and narcotics regulators in both countries to facilitate the shipments. In Germany, the THC content of industrial hemp cannot exceed 0.2%, but officials there agreed not to seize the shipment of the products to Switzerland, where the threshhold stands at 1%, Crivilone said.
Uruguayan customs data confirms that CPLANT also shipped 82 kilograms of hemp flower on July 22, which is expected to arrive by Saturday, Crivilone said. This later shipment was registered with customs authorities at a value of $19,660, or $240 per kilogram.
Uruguay was first country to legalize recreational marijuana five years ago, but hemp trading remains weak.
According to Crivilone, CPLANT has ambitions to sell 14 tons of flower this year: 10 tons from its own production, and 4 tons produced by around a dozen small producers in Uruguay.
"Our company has the infrastructure to do the processing of the material, to dry the product, to pack the product – and we have the clients, too," Crivilone said. "So we help the small producers here in Uruguay."
The company plans to ship around 1-2 tons per week, he said.
The CEO declined to identify the buyers for the shipments but said CPLANT has more than 10 of them who will use the flower for smoking and industrial use.
"Our prices are lower than what they can reach in Europe or America," Crivilone said. "We have a big portfolio across Europe, and we see huge demand for this product."