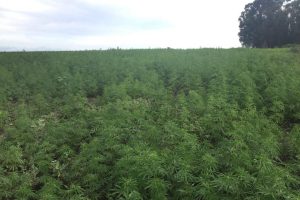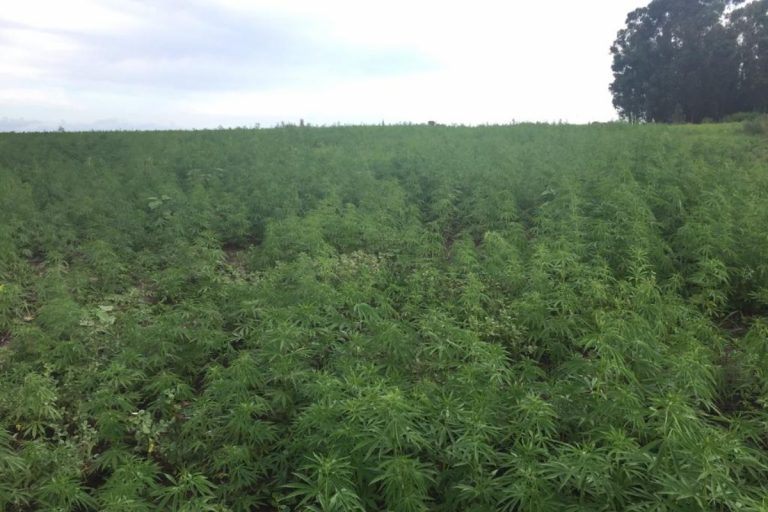 Uruguay, often recognized as the pioneer in legalized recreational marijuana, is also building a solid foundation to support its hemp industry.
"Uruguay is an agricultural country with a clear regulatory framework that offers attractive conditions for large-scale outdoor cultivation (of hemp)," said Maria Belen Algorta, who oversees Uruguay operations for Australia-based Ecofibre.
"As far as South America is concerned, Uruguay it still is the only country with clear rules."
Hemp Industry Daily spoke with several key players in the Uruguay hemp industry to get their insights on the success of the country's market and where the best opportunities exist.
What are the main challenges for developing the hemp industry in Uruguay?
Daniel Podesta, lawyer and secretary of the Chamber of Medical Cannabis Companies of Uruguay: Developments of hemp in Uruguay haven't been that slow, with already about a dozen companies holding licenses.
The Ministry of Agriculture – where most hemp companies go first – is very straightforward. You need to justify your agronomic project, the origin of the funds and little else. …
You might also need approval of the Ministry of Health, depending on what you want to do with the flowers. This is where things start to get slower.
Federico Delgue, founder of Los Cardinales: The main problem is lack of knowledge after decades of demonization of marijuana and hemp as the same thing. This means that hemp companies need to deal with obstacles such as the lack of access to financial services in Uruguay, because of U.S. federal prohibition.
We need to consider that this is a new industry, so you can't just copy/paste the industry standard. It's a learning process of years that everyone does differently.
Raul Urbina, founder and CEO of Inverell: The biggest initial challenge is the registry of genetics. We had to start with the genetics in the EU Common Catalogue of varieties that can be grown as an industrial crop, which are far from ideal when your goal is to achieve a high CBD yield.
Rodrigo Puente, director of agronomy for BCBD Medicinal: Being denied access to financial services is even today, without any doubt, the main challenge hindering the developing of this industry.
Why is Uruguay a good place to grow hemp?
Algorta: Our long-term objective is to make industrial hemp a new commodity crop available to Uruguayan farmers. To achieve this, we're working with an agricultural cooperative to promote agricultural diversification that can create long-term value for all stakeholders.
We were the first and only company that to date has successfully harvested – mechanically – seed for multiplication, as well as the only company that has successfully planted for commercial fiber production.
Delgue: Lawmakers and regulators differentiated between psychoactive and nonpsychoactive cannabis in Uruguay. This is good news for hemp producers because it will eventually become a crop that farmers will be able to use just like any other, together with soy and corn.
Uruguay also has the adequate conditions for large-scale outdoor cultivation, with enormous resources available such as land, water, technology and agricultural know-how.
The institutional stability of the country also can't be ignored. Governments change, but the rules of the game remain stable both for local and foreign investments. Investing in Uruguay is safe.
Urbina: Unlike other jurisdictions, Uruguay allows up to 1% THC in its hemp production. Institutionally, it's a country friendly to foreign investment and to foreign workers. Here, immigrants can start working almost right away.
Podesta: Uruguay has the best regulatory framework of the world that other countries copied. The problem is that (there is) sometimes a lack of knowledge and fear of applying the law that make things go slower than what they should.
I assisted a local company to get a product to market in a process that took more than one year of bureaucracy. Not everyone can wait that long. But this is getting better because civil servants are learning and having an industry association helps.
Puente: Our law is as good as it gets. We can complain about the implementation, but our law is our competitive advantage. Another advantage is the institutional stability that we have compared with our neighbors.
Are there opportunities to export hemp from Uruguay? What are the top markets?
Podesta: Every hemp company in Uruguay is focused on exports. The Uruguayan market can't justify these investments. I know of companies looking to export to the U.S., to Europe – especially Germany and Switzerland.
But nobody has exported anything at scale yet. A company sent a small quantity of flowers to Switzerland, where they also allow up to 1% THC. Another company sent yerba mate to Spain.
Puente: Our business model is to export. Uruguay has three problems. First, it's a small country, so scale is impossible. Second, the Ministry of Health overly complicates the registry of products because they consider CBD to be a medicine. Third, the Uruguayan market is flooded with homemade products in the black market. But we are developing a line of products dedicated to foods for the local market.
We recently saw a Canadian company acquire Inverell. Do you expect more North American companies to start buying hemp companies in Latin America?
Delgue: I hope so. Uruguay needs to bring the know-how of foreign companies. And I believe the world now recognizes the advantages that this country has to offer. We're in the Southern Hemisphere, which means we can offer counter-seasonal production.
Urbina: I haven't seen any other company at a stage that involves meaningful development. What will they buy? Licenses – and start almost from scratch?
Alfredo Pascual can be reached at alfredop@mjbizdaily.com