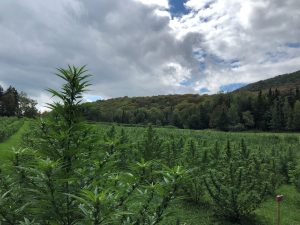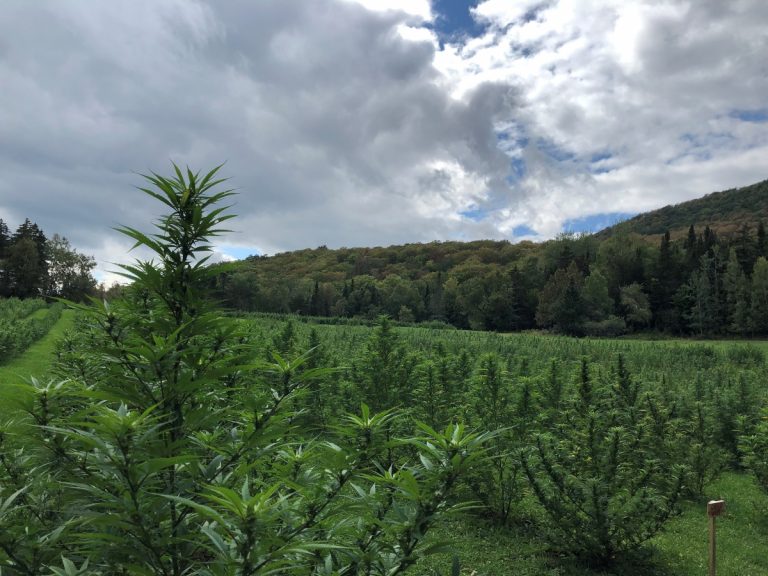 (This developing story has been updated with additional details and reaction to the rules.)
Farmers growing hemp would get a small cushion in THC limits under nationwide rules proposed Tuesday by federal agriculture regulators.
Under the U.S. Department of Agriculture's draft rules, crops testing higher than 0.3% THC due to uncertain genetics and variation in sampling and testing procedures will have a range of "measurement of uncertainty" that their crops must fall within for their test results to be considered acceptable.
"USDA recognizes that hemp producers may take the necessary steps and precautions to produce hemp … yet still produce plants that exceed the acceptable hemp THC level," the rules say.
The guidelines will be published in the Federal Register on Thursday and take effect immediately.
Farmers wouldn't be considered in negligent violation unless their hemp crops test above 0.5% THC, according to USDA Undersecretary Greg Ibach. Ibach heads up the USDA's Agricultural Marketing Service (AMS), the division responsible for drafting the federal rules.
Still, farmers with hemp that tests at 0.3%-0.5% THC "would still need to dispose of the plants," the agency said.
The THC variance may give some hemp farmers additional comfort they won't face penalties for hemp above 0.3% THC, said Shawn Hauser, a hemp specialty lawyer at the Vicente Sederberg firm in Denver.
But the proposal "may not go far enough for farmers whose profit or loss can depend on a minuscule amount of THC content," she added.
"More protections for 'hot' hemp are needed to protect legitimate operators who are complying with the rules but experience reasonable variances in testing results."
Along with the interim final rule, the USDA will release a guidance document that will include the specific steps for sampling, including how to collect a statistically representative sample of a producer's crop.
Under the new federal crop sampling and testing provisions:
Crop testing must be carried out in a Drug Enforcement Administration-registered laboratory.
Sampling of hemp flower material must be conducted within 15 days before anticipated harvest by a USDA-approved sampling agent, which could be a federal, state or local law enforcement agent.
States may submit alternative sampling and testing protocols for consideration if they may result in comparable or similarly reliable testing results.
State plans
Ibach said the AMS will work with the states and American Indian tribes that have passed hemp production legislation to approve their plans as soon as possible.
The 2018 Farm Bill requires the USDA to evaluate state and tribal plans within 60 days after submission.
"States hopefully will take the opportunity to review their plans against the USDA rules and regulations and make any adjustments they need to," said Ibach, who added that states that already submitted hemp proposals should "re-affirm" them.
State and tribal plans must include procedures for:
Tracking the land where hemp is grown
Testing for the concentration levels of THC
Disposing of non-compliant plants
Compliance provisions for handling violations, including farm inspections
Sharing information with law enforcement.
The USDA will work with producers in states or tribes that do not have a USDA-approved plan, as long as hemp production is not prohibited in those states, Ibach said.
For example, farmers in South Dakota, which outlaws hemp production, would not be able to legally produce hemp because of the state's current position.
The rules leave in place the potential for broad state differences in how hemp is grown and sold.
The USDA's guidelines would "provide a greater degree of certainty and uniformity to hemp industry participants but will still result in state-by-state differences that require careful attention," Philadelphia cannabis lawyer Seth Goldberg of the Duane Morris law firm wrote in an email to Hemp Industry Daily.
However, states and tribes may not prohibit interstate shipments of hemp lawfully produced under an approved state or tribal plan or a USDA-issued license under the rule.
There will be a 30-day waiting period for USDA to start looking to license producers living in states or tribal lands that do not suggest rules to the USDA.
Public comment needed
When the USDA interim rule is published to the Federal Register, it will trigger a 60-day, public-comment period ending Dec. 30.
"We will use the 2020 growing season as a chance to test drive the interim rule to guide any adjustments," Ibach said.
The interim rule expires in two years, by which time the USDA hopes to have final rules in place.
For more information, or to read a draft copy of the interim final rule, click here.
Laura Drotleff can be reached at laurad@staging-hempindustrydaily.kinsta.cloud