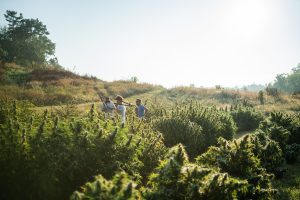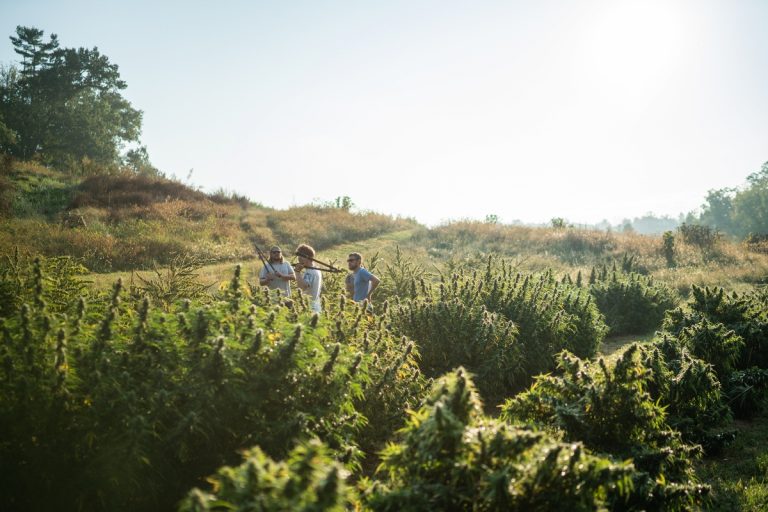 Federal agricultural funding grantors are asking for hemp operators working toward transformational changes in the U.S. food and agriculture system to apply for research money to help develop the hemp supply chain.
The program from the U.S. Department of Agriculture's National Institute of Food and Agriculture has $150 million up for grabs, with individual awards ranging from $1 million to $10 million.
According to the National Hemp Association, the request for applications specifically addresses industrial hemp projects that examine the supply chain as a system.
This includes breeding, cultivation, feedstock logistics, industrial processing and market analysis.
This new funding and attention from NIFA is "really important for the industry, whose major challenge is supply chain," said Geoff Whaling, president of the NHA in an email to
Hemp Industry Daily
.
"Farmers are reluctant to grow hemp if they don't know where the market is ,and major corporations are unwilling to even take on a pilot research program to explore hemp disrupting or complimenting existing products unless they know that, at the end of that research, there will be a supply," Whaling said. "This is the solution that only government can address."
Passage of the 2014 Farm Bill, which included the hemp pilot research program, opened the door for NIFA to begin hemp research, Whaling said.
As a leading funder of agricultural research, NIFA's research is "not limited," according to Whaling, and is necessary for the agency to "confirm the potential" of the hemp industry.
"They want to offer funding not only to study (varieties), but also to research equipment and processing – in this case decortication, which we all know the industry is desperate to have undertaken and commercialized," Whaling said.
Hemp grant projects
Under the AFRI-Sustainable Agriculture Systems' Rural Agriculture-based Economy grant theme, where the request for applications specifically mentioned industrial hemp projects as an area of interest, projects must "foster economic development and prosperity" by:
Catalyzing production of high-value, biobased chemicals, food and feed ingredients and other products using agricultural feedstock.
Enhancing local human capital.
Attracting supportive infrastructure.
According to the program, continued development of a rural, agricultural-based economy includes the development of bio-based products and biomaterials that promote opportunities in agriculture and economic value chains, renewable energy and ecosystem services.
The resulting high-value end products enable new markets, establish domestic supply chains and stimulate workforce and community development, states the request for applications.
Industrial hemp projects examining the supply chain as a system must develop or implement:
New and/or improved strategies for bio-based products that improve food, feed, industrial or other high-value-added products; and
Potential economic benefits over existing products and utilities, including addressing the full supply chain for high-value-added product systems from feedstock through product formulation to end-user market demand.
The AFRI-SAS program operates through USDA's National Institute of Food and Agriculture, which seeks "creative and visionary applications" that take a systems approach to projects focused on themes listed in the USDA Science Blueprint:
Sustainable agricultural intensification.
Agricultural climate adaptation.
Value-added innovation.
Food and nutrition translation.
To apply
The grant letter of intent deadline is Jan. 7, and the application deadline is April 1.
Those eligible include land grant institutions, for-profit organizations (other than small businesses), individuals, Native American tribal organizations, nonprofits, private institutions, higher education private institutions and state agricultural experiment stations.
As in other agricultural industries, funding from USDA's NIFA forms the "true essence of public (and) private partnerships," Whaling said.
"Without public matched funding, researchers in universities cannot get their research started, private companies will not fund stand-alone development, (and) farmers and manufacturers cannot contemplate doing this alone. Its takes money – and lots of it."
Whaling said USDA-NIFA grantors "do know what they don't know," and that opening the opportunity for submissions from a diverse group of applicants will "broaden their knowledge of the challenges confronting the industry."
Learn more about considerations for building a supply chain in our free report, "Best Practices for Developing a Reliable Supply Chain for Hemp Businesses."
Learn more about USDA-NIFA and the AFRI-SAS program area grants here.
Laura Drotleff can be reached at laurad@staging-hempindustrydaily.kinsta.cloud