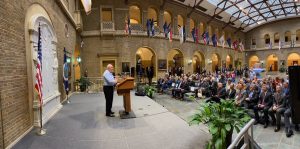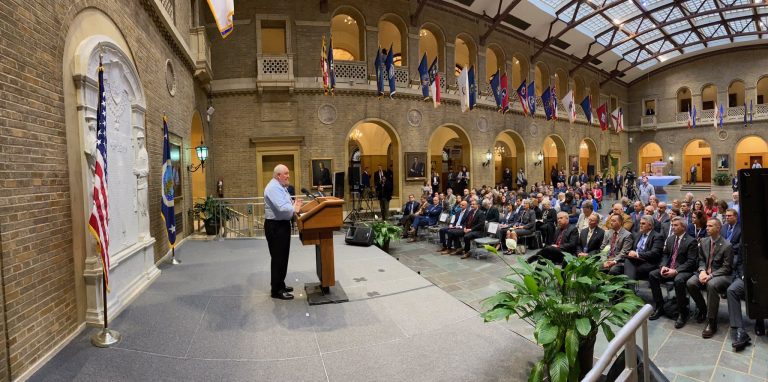 (This story has been updated with final changes and additional industry reaction.)
Federal agriculture officials will delay the requirement that all THC testing on hemp crops must be performed at laboratories registered with the U.S. Drug Enforcement Administration.
And food and drug regulators say it's a "fool's errand" to get people to stop taking over-the-counter CBD.
The testing delay comes after farmers and states alike complained there wouldn't be enough DEA labs to handle demand. The U.S. Department of Agriculture acknowledges the complaints in an update Thursday.
"We now better understand how the limited number of DEA-registered labs will hinder testing and better understand the associated costs with disposing of product that contains over 0.3% THC could make entering the hemp market too risky," USDA wrote.
"We were able to reach an agreement (with DEA) that we are going to be able to provide some relief from the laboratory certification process for this crop year," Greg Ibach, undersecretary for the U.S. Department of Agriculture, told members at the National Association of State Departments of Agriculture (NASDA) meeting this week in Arlington, Virginia.
"DEA will still expect states to work with their laboratories to try to achieve certification for the 2021 crop year," he added.
Hemp entrepreneurs cheered the delay.
"This about-face by the USDA means that farmers can continue to use their trusted local and regional analytical testing labs to ensure compliance with USDA rules," Josh Schneider, CEO of San Diego-based young plant producer Cultivaris Hemp, told Hemp Industry Daily.
"Getting rid of this ridiculous DEA testing requirement is a step in the right direction by the USDA," he added. "Hopefully this means that the USDA has come to their senses and will be making better and smarter rules going forward."
FDA changes?
Also this week, Dr. Stephen Hahn, the newly appointed commissioner of the U.S. Food and Drug Administration, acknowledged that American consumers want CBD.
He said Wednesday that the agency is working to move forward with regulations.
"We're not going to be able to say you can't use these products. It's a fool's errand to even approach that," Hahn said told NASDA attendees.
"We have to be open to the fact that there might be some value to these products, and certainly Americans think that's the case. But we want to get them information to make the right decisions."
The FDA developed a working group after a public meeting and comment period to gather industry input about CBD, but the agency said in November that it had not yet seen enough scientific studies or data to allow it to recognize CBD or products containing cannabidiol as generally recognized as safe.
FDA has not provided a timeline for when it will release guidance on CBD regulation.
Widespread opposition
The USDA received more than 4,700 comments about its hemp rules, Ibach told NASDA members.
Many of the comments took issue with the DEA testing requirement.
There are 47 laboratories currently registered with the DEA, and many states do not have a registered testing facility, which would require state, tribal and federal law enforcement agents responsible for testing hemp crops to send samples from out of state within a tight, 15-day testing window.
Not all hemp advocates were satisfied by the testing delay. Eric Steenstra of advocacy group Vote Hemp pointed out that the delay won't help producers after this year.
"This will help for the season but is not what we wanted or needed for the industry to be successful," Steenstra wrote on Twitter.
Other changes
The USDA also delayed enforcement of the requirement that producers use a DEA-registered reverse distributor or law enforcement to dispose of non-compliant plants and allow producers to use on-farm practices to dispose of hot hemp crops to render them non-retrievable or non-ingestible.
Hemp farmers are required to document and report the disposal of all non-compliant plants by providing USDA with a completed disposal form, according to the agency. Examples of disposal practices and outcomes are pictured on the agency's website.
William Richmond, director of the USDA's Domestic Hemp Production program, told farmers at the Industrial Hemp Summit in Virginia on Monday that testing and sampling requirements were among the aspects the agency could change.
Other parts of the rule, such as a 0.3% total THC limit and the requirement for information sharing, can be changed only by the U.S. Congress, Richmond said.
Richmond reiterated on Monday that the USDA will open another public comment period in the fall to gather industry input on the 2020 production season.
Laura Drotleff can be reached at laurad@staging-hempindustrydaily.kinsta.cloud