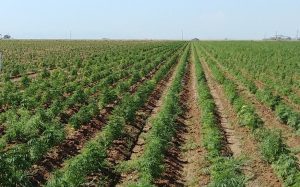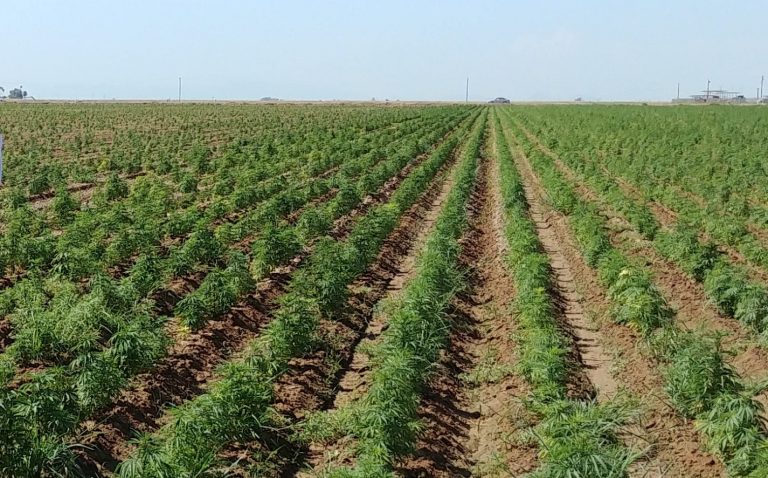 Federal agriculture regulators are updating crop-insurance rules for hemp farmers, hoping to add flexibility and clear up confusion about insuring the newly legal commodity.
But the changes, announced Thursday by the U.S. Department of Agriculture's Risk Management Agency, don't tackle the biggest challenges faced by many hemp growers seeking risk protection: crops that exceed THC limits and processors not honoring contracts to buy hemp after it is harvested.
The updated policies also leave more than half the country ineligible to buy federally backed crop insurance for hemp. The original federal crop-protection rules covered certain counties in 21 states; the update includes parts of 25 states.
The main changes in crop insurance rules include a new policy for calculating acreage as well as a clarification of the term "hemp without economic value." The phrase does not apply to "hot" hemp that must be destroyed because it exceeds federal THC limits. Additionally, legal hemp that a processor fails to buy is not eligible for crop insurance coverage.
The USDA also added a requirement for insuring hemp grown from seed. The USDA now requires direct-seeded hemp to be planted at 1,200 plants per acre (prorated for smaller plots); the agency made no change to the minimum acreage for growing clones or young plants.
The USDA's new insurance chief, Risk Management Agency Administrator Marcia Bunger, told Hemp Industry Daily that hemp is "a very viable crop" for many farmers, but the industry is so new that insurance and risk mitigation are tricky. Crop insurance generally is underpinned by agreed-upon expected yields, for example, but hemp is too new of a crop to reliably predict yields in many areas.
"We're going to have to learn as we go with what's going to be actuarially sound," Bunger said.
The changes apply only to policies backed by the federal government, not by private insurers.
Bunger was not sure when hemp growers in the other 25 states would be eligible for federally backed crop insurance.
Unusual density requirement
Hemp producers and agronomists welcomed USDA's effort to make crop insurance easier to use, but some wondered about the minimum density requirement of 1,200 plants per acre and who would be monitoring it.
"That's a tremendous hassle," said Jeff Schahczenski, an agricultural economist in Butte, Montana. "How are they going to measure it, and who would do it?"
Others said there is more work to be done to make insurance simple for hemp growers to attain.
"I'm glad to see the USDA continues to work on giving hemp farmers more access to tools like insurance products that have helped traditional ag commodity farmers hedge against financial ruin. The lack of clarity and confusion with state hemp programs continues to disadvantage hemp farmers compared to other agricultural commodities," Josh Schneider, CEO of Cultivaris Hemp in San Diego, said in an email.
"It is my hope that USDA will push the states toward an agricultural commodity model of regulation rather than the confused 'marijuana-light' approach that many have taken," he said.
Also Thursday, the USDA reported that the federal government backed crop insurance on 12,189 acres and 59 policies in 2021.
Learn more about federal and commercial insurance options by downloading this free report.
Kristen Nichols can be reached at kristen.nichols@staging-hempindustrydaily.kinsta.cloud.