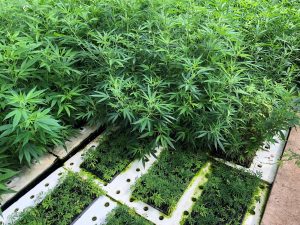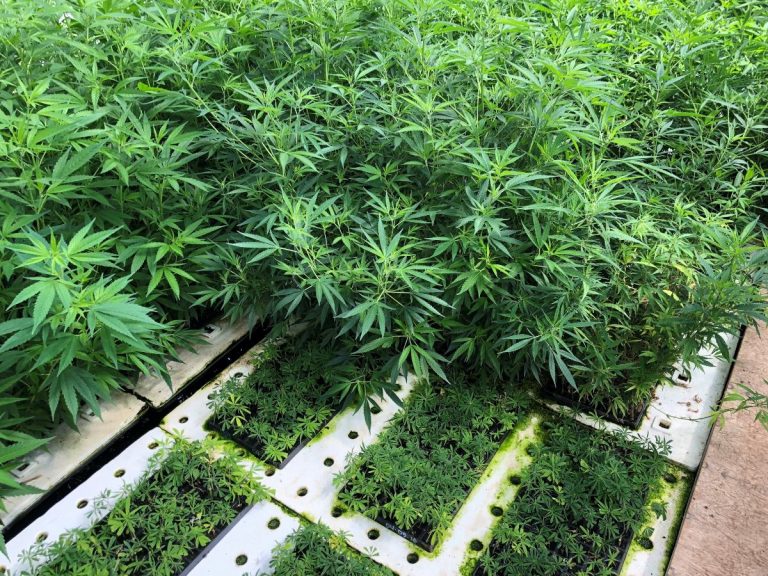 As the hemp industry waits for the U.S. Department of Agriculture (USDA) to finish its federal hemp production rules in time for the 2020 planting season, hemp companies are speculating whether the agency will further define which varieties and cultivars will be permissible under the 2018 Farm Bill.
Even though it's been seven months since the landmark legislation passed, operators disagree about which cultivars are technically considered to be industrial hemp.
Opinion: Original food and fiber varieties were intended under the 2018 Farm Bill.
One take is that the certified food and fiber hemp varieties that have been imported for years from Europe, Australia and Canada – and include roughly 0.1% THC and minimal cannabinoids – were those originally intended as industrial hemp under the Hemp Farming Act, which was later incorporated into the 2018 Farm Bill.
"We think that there's a major point of differentiation because horticulturists have successfully been able to breed low-THC, high-CBD chemovars that meet the Farm Bill's definition of hemp, that may not actually be hemp and those are not stabilized agricultural seeds," said Stuart Tomc, vice president of human nutrition at San Diego-based hemp company CV Sciences.
Tom said CV Sciences is using the stabilized, certified seeds that currently are utilized in Canada and Europe for food ingredients. He added the company encourages the industry to use food and fiber varieties, as well.
"We think that the USDA and FDA (U.S. Food and Drug Administration) will eventually (recommend food and fiber hemp varieties) primarily because there is precedent elsewhere in the world and we don't have to reinvent the wheel," Tomc said.
"There (are) decades of understanding of the (food and fiber) cultivars. There's no need to create sort of a hot, unstable cultivar that if you were to put it into a feral environment, it would get out and USDA knows (this)."
Tomc said the USDA would do the FDA "a massive favor" by recommending 30 certified fiber and grain cultivars that hemp farmers could use.
Eventually, he said, retailers will ask farmers which varieties they are using to ensure the supply chain is safe.
"When we start to educate retailers about the realities of the farming and how that can eventually get into a finished product, they start to take notice," Tomc said.
"Once retailers learn that the seeds (we use) are certified and that the plant produces way less than 0.3% THC, they're very comfortable that that is an agricultural food product, which is different materially than cannabis, which is different from isolated CBD."
High-CBD, low-THC varieties have their place in the market, but it's more on a local or craft level, according to CV Sciences CEO Joe Dowling.
Dowling told Hemp Industry Daily that a tight regulatory framework is the only way the hemp industry will be built out into a multibillion-dollar market.
"I don't think (Senate Majority Leader Mitch McConnell) had in mind that we were going to have all these craft horticulturists that were going to be cooking up new hybridized versions of the plant to supply what we're all hoping is going to be a $20 billion industry," Dowling said.
"He had in mind that for his state (Kentucky) and others, tobacco farmers that are no longer growing tobacco on their fields had a replacement crop that had great economics. And this is one that does, but it's the agricultural variety that was intended.
"So, we're in a Wild West situation."
Opinion: New high-CBD, low-THC genetics are also supported in the Hemp Farming Act.
Not all hemp producers agree that lawmakers didn't have CBD in mind last year when legalizing the crop.
Steve Bevan, president of the Kentucky-based hemp and CBD company GenCanna Global, disagrees that the 2018 Farm Bill limits the definition of hemp to imported food and fiber varieties.
Bevan said he has met with McConnell and USDA Secretary Sonny Perdue to clarify the parameters of legal hemp.
"The USDA is supportive of all hemp-including floral material, including hempseed oil, including seeds, including fiber material," Bevan told Hemp Industry Daily.
He pointed out that the 2018 measure explicitly allows hemp extracts such as CBD, while the 2014 pilot-project language was less clear.
"The new definition of industrial hemp very clearly states that industrial hemp includes extracts, derivatives and cannabinoids, so long that the THC is lower than 0.3%," Bevan said.
Congress wanted to encourage domestic hemp breeding, according to Bevan
"The focus since Day One was that there needs to be American genetics, like the hemp that used to grow in Kentucky," he said.
Lawmakers, he added, "wouldn't preclude the valuable part of the hemp market," meaning hemp flower products.
Opinion: All market-accepted hemp varieties should be included.
Bill Hilliard of Kentucky-based hemp company Atalo Holdings told Hemp Industry Daily he believes both of the aforementioned opinions are valid.
He said there are currently many varieties of industrial hemp listed by the Association of Official Seed Certifying Agencies (AOSCA) and that most of them are low in THC because they were created for fiber and seed markets.
But that doesn't mean the Farm Bill excludes other genetics, he said.
"I wouldn't go so far as to say that that horticulturally grown and created varieties of relatively high-CBD and low-THC are not industrial hemp under the statute," Hilliard said.
"It is absolutely correct that … there could be a differentiation between the horticulturally grown varieties and the internationally certified varieties.
"I would not agree that one is illegal or one should not be part of the American hemp industry. But I would certainly say I would agree that there is a difference."
Hilliard said he believes the outdoor-grown agricultural varieties will make up the largest part of the hemp market.
"The large, very scalable production of industrial products will be derived not from horticultural models but will be grown in the form of crops or agricultural models," he noted.
Meanwhile, the USDA will likely rely on state-level certification programs for guidance in creating a federal hemp program, Hilliard said.
Traditional crops are regulated under a well-understood seed-certification system that was put into place to safeguard the food supply and ensure that farmers aren't sold bad seeds that fail to germinate and produce.
"The hemp industry in the U.S. today is so young that concepts of traditional certification are basically completely unknown," Hilliard said, "and ultimately, there must be seed-testing, -verification and -certification programs developed by states and approved by the USDA that will regulate and safeguard the genetics of these different varieties and strains."
Existing seed-certification infrastructure does not and should not limit new varieties from being created, he added.
"That doesn't mean that you can't create new strains through selective breeding," Hilliard said, "… but I think that the sophistication of other seed-certification programs will and must be applied to the hemp industry at some point in time."
Laura Drotleff can be reached at laurad@staging-hempindustrydaily.kinsta.cloud