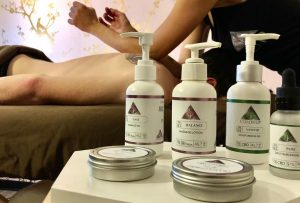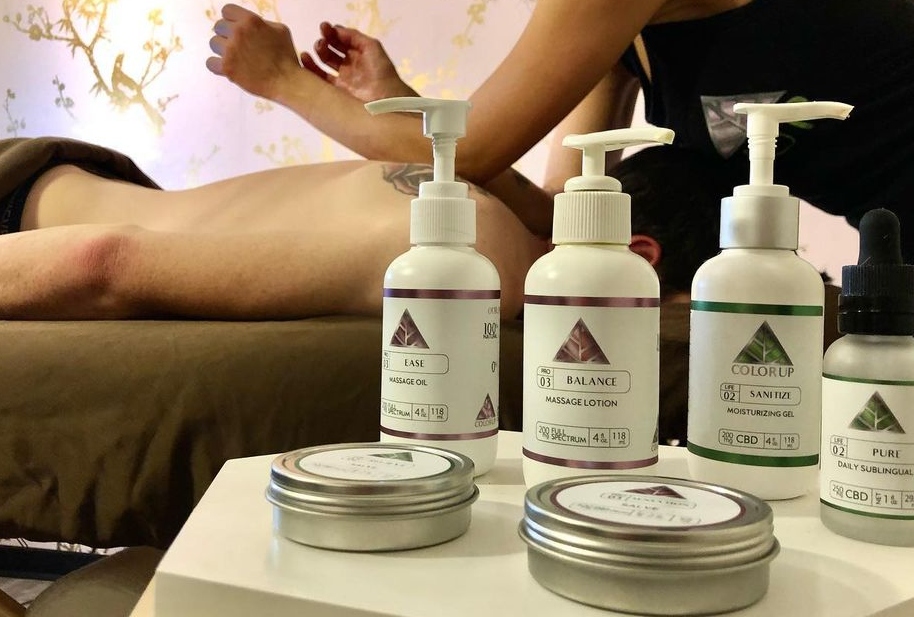 This story appears in the May-June issue of Marijuana Business Magazine.
Hemp and marijuana executives say the booming wellness market is a natural fit for cannabis-based medicine, and minor cannabinoids might play an even larger role in consumers' health pursuits. That's because of the effects that are possible through broad- or full-spectrum extracts as well as the unique benefits of each isolated molecule.
Like CBD, many minor cannabinoids are nonintoxicating and can be used in topicals, edibles, beverages and even smokable flower purported to:
Relieve ailments from immune disorders (CBG) to seizures (CBD-V).
Promote better sleep (CBN).
Relieve pain and inflammation (CBC).
THC-V, a minor cannabinoid more common in marijuana, also is reported to be less intoxicating while offering an uplifting high and characteristics such as appetite suppression and stimulant qualities.
Minor cannabinoids offer a "huge opportunity" within the wellness category, according to Jonathan Vaught, CEO and founder of Front Range Biosciences, a cannabis genetics producer in Lafayette, Colorado.
With more than 130 unique cannabinoids, harnessing the cannabis plant's potential to prevent and treat disease is "an incredibly exciting area of growth in the wellness sector," Vaught said.
Dialing in formulations
It's essential to have experience formulating products with minor cannabinoids to provide the sought-aftereffects, according to Dr. Jenelle Kim, a neurobiologist and co-owner of JBK Wellness Labs, which formulates beauty and wellness products in San Diego.
"Minor cannabinoids—particularly when they're utilized in a purposeful manner for synergy—are going to be very important for the wellness industry," Kim said.
She added that broad-spectrum extracts have the most potent effect, although isolates can be important for consumers who cannot be exposed even to trace THC.
"For them, having a blend of isolated cannabinoids might be important versus not having anything."
Will Parker, a co-founder of Denver-based Color Up CBD Wellness Center, said the benefits of CBD were fundamental to Color Up's skin-care line, and now the company is starting to move more toward minor cannabinoids as well.
"CBD has this balancing effect with our sebum-producing cells in our skin, and CBG and CBD-V have shown to increase lipid production in the skin. On the other side of that, we have cannabinoids like CBC and THC-V, and they're actually shown to decrease some of that sebum production, so we're actually finding these minor cannabinoids fit really well with the skin-care products," Parker said.
Minor cannabinoids also provide anti-inflammatory and antioxidant effects, which are hot topics in skin care, Parker said.
"Minor cannabinoids are doing multiple things at once," he said. "If we can put one action-packed ingredient in something and have it do multiple jobs, I feel like that's a win-win situation for everyone."
Cannabinoids enhance other ingredients
While minor cannabinoids are likely going to play a significant role in wellness, they're only one piece of the puzzle, which is why many brands are blending cannabinoids with other properties such as adaptogens for stress and nootropics for brain function as well as ayurvedic herbs and ingredients found in Eastern medicine practices, Parker said.
Large beauty brands and other companies are formulating consumer packaged goods that combine cannabinoids with other ingredients, said Kim, who specializes in using traditional East Asian herbs and medicines in her formulations.
"We're moving into a time when people are becoming much more aware of when to use what and why it's important," Kim said.
She added that many cannabinoid formulations focus on incorporating supplements and topicals into consumers' daily life habits to ensure their bodies work optimally and function as preventative care.
"Nootropics, sleep and beauty are definitely where I see this really coming to fruition," she said.
Consumer interest and awareness
Most consumers are not aware of what minor cannabinoids are and what they do, said Laura Fuentes, a pharmacist, CEO and co-founder of Florida-based Green Roads CBD.
Fuentes developed a sleep aid with CBN and is developing products containing other minor cannabinoids.
"Consumers are still not 100% clear on what CBD does, so it's just like throwing another layer on this cake, and it's hard for consumers to understand because it seems like it does so many things—because it does do so many things," she said.
Clients at Color Up CBD have shown an increased interest around minor cannabinoids over the past few months, especially CBN for sleep, said Shawna Blanch, Color Up co-founder and chief operating officer.
"So many of us for so long used marijuana for sleep, and it does put you to sleep. But the THC can trigger us out of our REM sleep, so we're not actually getting that full sleep, when we do most of our healing," she said.
Skin care clients have shown confusion around whether they should be using full-spectrum or isolated CBD products, Blanch said. "That's where we start to educate them."
Though consumers are just beginning to develop awareness of the benefits of minor cannabinoids, it's likely these molecules will become a regular element of health and wellness in the next five years, Fuentes said.
She also expects them to be marketed like other natural products in the wellness space, though there will likely be a pharmaceutical path for higher concentrations of isolates.
"I think it's going to be like multivitamins: Cannabinoids are going to be part of our normal routine," she said.
"If you feel like you're getting sick, you pop a bunch of vitamin C. If your knee is bothering you and you have a lot of inflammation, you're going to want to take CBD."
Fuentes added that because so many consumers are using CBD and other cannabinoids, patients are beginning to force doctors and other medical professionals to read the research.
"There's a fair amount to learn about (CBD) from a consumer education and total market perspective, but it's the same for other cannabinoids, too," Vaught of Front Range Biosciences said.
Marketing minors
So how do cannabis entrepreneurs educate consumers about the benefits of minor cannabinoids?
The U.S. Food and Drug Administration and the U.S. Federal Trade Commission have an increasingly sharp eye fixed on the cannabis industry, making the promotion of cannabinoids tricky.
Numerous CBD companies have received warning letters—and even fines, in some cases—for making unsubstantiated medical claims about what the molecule can do for users.
"What we have to do is market it as the dietary supplement industry would do, which are what they call 'fluffy claims.' 'It may support this; it may help that.' But we can't say, 'It will stop your pain,'" Fuentes said.
"There's no drug monograph for these products because they haven't gone through that process yet."
Color Up owners say it's increasingly frustrating to see others making claims they know are unlawful. Instead, the company uses its online education program focused on wellness practitioners such as yoga teachers, naturopaths, nutritionists and the network of spas carrying its products.
The company also educates brand ambassadors from massage, aesthetics and skin-care schools with the hope that they will teach their students about Color Up's products.
"I teach at a massage and aesthetics school, and (the brand) is fully in their program. We're in the Paul Mitchell schools and the Aveda schools, and we teach their students about our cannabis products and how they're utilized in treatments—why we're using it, why we're recommending it," Blanch said.
"And then, all of those people are out there educating for us.
"That's how we have been able to get our education and marketing out to people without crossing the FDA lines or getting ourselves in trouble."
Mainstream brands exploring the benefits of cannabinoids are careful to enlist attorneys and regulatory experts to ensure they are following the rules, Kim said.
"We always will look to the attorneys on what exactly (is) correct and how it should be said," Kim said.
"While sometimes it can be a little limiting … regulations and the laws are so very important, and there is a lot of gray zone, so people have to educate themselves well."
Laura Drotleff can be reached at laura.drotleff@staging-hempindustrydaily.kinsta.cloud