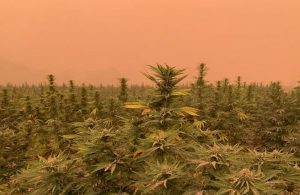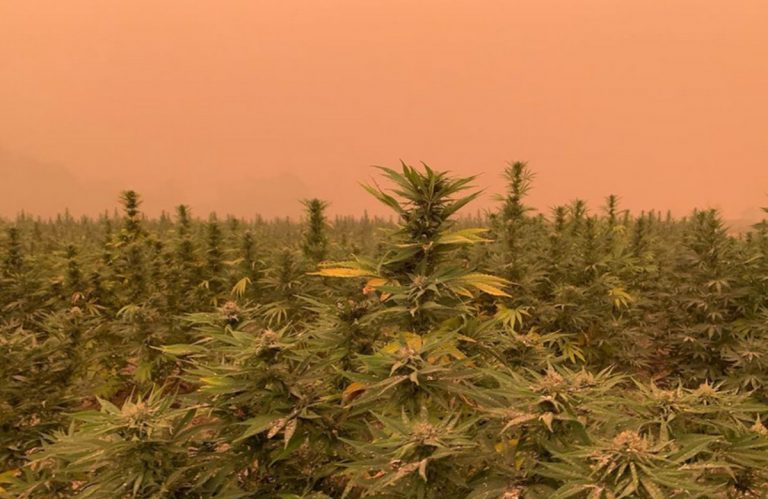 Massive wildfires burning up and down California and Oregon are ravaging hemp farms, destroying an untold number of properties and causing millions of dollars in losses.
The fires are engulfing farms as hemp harvest begins in some places, destroying the investments of some farmers for whom 2020 was their first year cultivating.
Twenty-eight active, major fires in California have scorched 4,375 square miles, The Associated Press reported. In Oregon, over a million acres have burned during the past week, Gov. Kate Brown said. About 500,000 acres (781 square miles) usually burn each year, she said.
There was no immediate word how many hemp acres may have been damaged or destroyed. Oregon and California are among the 10 biggest hemp producers in terms of acres, according to Hemp Industry Daily's 2020 Hemp Harvest Outlook.
Near Jamul, just east of San Diego, the flames began to encroach on Eddie Campos' property near a mountain on Sept. 5 as he worked on a barn to hold memorial services for his mother, who died August 7.
"My son came and tapped me on the shoulder and said, 'Dad, have you looked up on the mountain?' I'm like, no, why? And I went outside and said 'Oh my God,'" Campos recalled Monday.
He was growing 5 acres of hemp, although his farm was licensed to cultivate 40 acres. He said he and his neighbors asked firefighters for ground or air support "so we could get this thing extinguished and go on with our lives."
When they didn't get help, Campos, his son and his friends began fighting the fire on their own, Campos said.
"We had hoses, shovels, one bigger fire hose, and just tried to spray the mountain down," he said.
For Campos, owner of No Boundaries Farm, this was his first year planting hemp and he had invested $700,000 of his own money into the enterprise.
He said they fought the fire most of the afternoon and part of the evening until they saw "70-foot flames coming over the top of the hill down to No Boundaries Farm."
"We feared for our lives," Campos said.
Despite their efforts, they couldn't save much. Campos said his son's home is destroyed, along with their indoor growing operation, their cloning and flower rooms, and all of their merchandise. Half of his outdoor crops were lost, too.
Chris Boucher, CEO of California-based Farmtiva, said he has two consulting client farmers in the Jamul area who've lost everything.
"You're talking greenhouses, equipment, labs, homes," he said.
Further north, he said he knows farmers in Oregon, near the California border, whose crops are being damaged by smoke.
"All the guys that are growing flower for smokable flower, it all smells like burnt forest now," he said.
Oregon State University is "pulling together detailed information on the impacts of fire and smoke on hemp," said Jeffrey Steiner, associate director of the school's Global Hemp Innovation Center. Steiner said the information will be presented during an upcoming Hemp Virtual Field Day on Sept. 23.
The field day was originally scheduled for Sept. 16 but wildfires delayed it.
Boucher said the two farmers he knows in California who had their crops destroyed did not have fire insurance.
Campos also did not have fire insurance because his property was close to a national forest, he said.
"We're trying to figure out avenues to see if there's a way to get help from the state, from … We don't know. We're lost, to be honest with you," he said. "We're trying to figure out which direction to go."
Nathan Howard has so far been lucky. The co-founder of East Fork Cultivars in Takilma, Oregon, near the California border, has a 33-acre farm with wildfires about 1 to 2 miles away.
"We're still standing," he said.
An evacuation order has been in place for about a week but he and neighbors have defied it to try to protect their properties, digging fire lines with a cultivation tractor and putting industrial sprinklers on top of structures. So far the fire hasn't reached his farm.
He's also been taking trips to his company office in Portland to save his seed stock, in case his crops are destroyed.
"It's pretty messed up. Like a lot of people on the West Coast,we are in immediate danger," Howard said.
Ivan Moreno can be reached at ivanm@staging-hempindustrydaily.kinsta.cloud