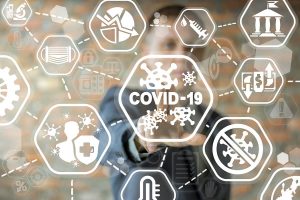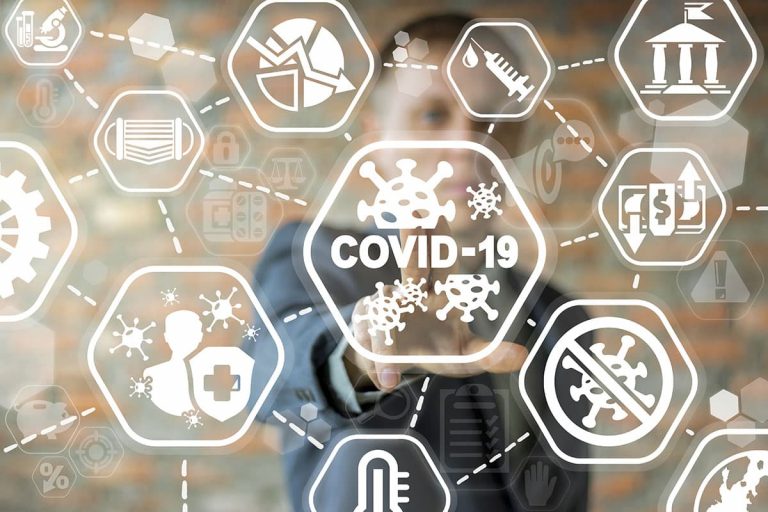 Hemp-derived CBD supplement maker Elixinol shed half of its global workforce and shuttered production lines in the first half of this year in response to market decline stemming from the global COVID-19 pandemic.
Now the Australian company is looking to leverage a leaner operation and focus on its core CBD brands for future success.
Talking to investors last week, CEO Oliver Horn said the layoffs were due in large part to lower-than-expected consumer demand and a market that "materialized very slowly."
In summarizing operating costs for the first half of the year, Elixinol said its employee headcount stood at 62 in June, as compared with 129 at the end of last year.
Many of the cuts hit the sales and supply chain in the United States, though Elixinol's Europe team also saw a 40% reduction in headcount, dropping to 12 employees from 20.
"We prepared for a demand explosion," Horn told Hemp Industry Daily. "In 2019, we were expecting a huge market to emerge, particularly in the U.S., and we ramped up for that. We expanded our production facilities, we hired marketing and sales personnel, but the expected consumer demand didn't materialize. We had to go through a painful period of adjustment over the last six months.
"We went through a pretty hard time for the business, just realizing that the entire CBD market is depressed and consolidated," he said. "We had to take costs down and manage costs appropriately to our revenue."
The layoffs contributed to the company's completion of a cost-reduction program in June, which reduced costs about 45% from 2019.
As social distancing measures and lockdowns ramped up in the U.S. and Europe earlier this year, a decrease in retail foot traffic also meant that inventory stock piled up.
The company stopped production after building more than 12 months' worth of reserve inventory.
"When we expected the demand explosion in 2019, we produced a lot of inventory, to cater to that demand which didn't materialize," Horn said. "We have sufficient inventory to fuel our growth and our sales for the forthcoming year, so there's no need for us to produce anything at the moment."
Elixinol reported a 54% hit in sales from January until June of 2020 compared to 2019, attributing the decline to "challenging retail market conditions" due to COVID-19 and the "termination of low margin private label contracts."
Things ticked up over the summer, with between Elixinol turning in 18% revenue growth quarter-on-quarter in the three months ended September.
UK launches
Elixinol launched a new skincare line in the Irish pharmacy chain Boots in mid-September. Horn said its' too soon to assess the launch. But he noted that the pharmacy chain gave Elixinol access to 74 of Boots' largest stores across its 87-store network.
In August, Well Pharmacy, the UK's third-largest pharmacy chain with 760 stores, launched five Elixinol CBD capsule products across 80 stores. As of late September, Well Pharmacy expanded distribution for eight products to more than 500 stores.
"We're talking to more pharmacy chains, of course," Horn told investors.
Looking beyond the UK to the rest of the Europe, the CEO noted that the company has a distribution agreement with MedVec International for pharmacy and para-pharmacy channels in Germany but said that, due to regulatory uncertainty, "we are treading with caution."
CBD food products have required pre-market "novel food" authorization from EU authorities since 2019, but the European Commission halted the review of authorization applications in July as it decides whether hemp flower extracts should be classified as a narcotic under international drug treaties.
In the meantime, CBD companies with products on the UK market have been scrambling to meet a March 2021 deadline set by British food authorities for a validated novel food application.
"While this regulatory uncertainty persists, we are reluctant to make any bigger investments into the German market in particular," Horn said during the briefing.
"At the moment our focus is very clearly on making the UK a success, and the U.S.," he added.
Horn told Hemp Industry Daily that Elixinol is moving forward with the European Industrial Hemp Association on submitting a novel food application for a broad-spectrum CBD formula.
The EIHA has estimated that its application consortium would cost as much as €3.5 million ($4.1 million) to fund toxicological studies on CBD and THC.
"I just hope that it's not in vain in Europe," Horn told Hemp Industry Daily. "Otherwise the investment would be all focused on the UK – it's hard to justify all the costs just for the UK market."
Monica Raymunt can be reached at monicar@staging-hempindustrydaily.kinsta.cloud