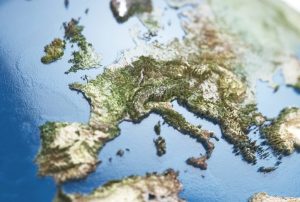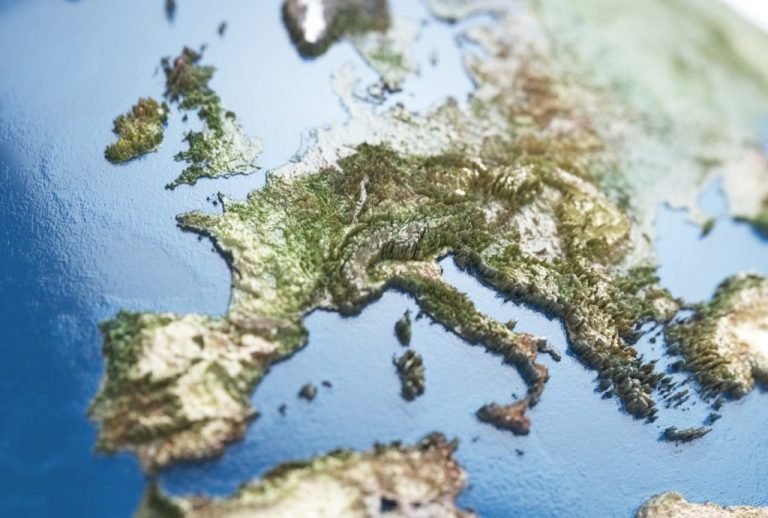 A new industry group launching in the United Kingdom on Friday aims to get a reprieve from European rules enforcement by working with food regulators when selling CBD products, a departure from hemp producers who are seeking to undo the rules.
The new Association for the Cannabinoid Industry (ACI) is made up of roughly 25 companies from Europe and North America. The companies vow to "foster full compliance" with European Union rules that say CBD shouldn't be sold as a food ingredient without first having premarketing authorization because CBD is a "novel food."
Steve Moore, strategic director of the ACI's parent group, the London-based Centre For Medicinal Cannabis (CMC), told Hemp Industry Daily that he expects that the commitment of ACI members to apply for authorization could ease enforcement against member companies selling CBD.
"The novel food designation isn't going away, and some enforcement from authorities is inevitable," Moore told
Hemp Industry Daily.
"We need to operate within a regulatory framework that builds trust and aids sustainability, innovation and consumer confidence."
In addition to applying for authorization, ACI members have committed to eliminating detectable THC and adhering to testing and labeling standards and marketing ethics.
The ACI approach seeks to shield CBD sellers from being the first ones targeted by U.K. regulators in case of a crackdown.
Cannabinoids are included in the European Novel Food Catalogue, triggering research requirements before CBD products can be sold. Enforcing that designation is up to EU-member states.
By committing its members to seek authorization for their CBD products, the ACI is taking a different approach than that of the continent's dominant hemp industry association.
The European Industrial Hemp Association is challenging the EU's designation of CBD, arguing that because the crop has been eaten for centuries, its components and extracts shouldn't be considered new. The appeal is pending.
Amid the confusion over CBD regulations, products are increasingly popping up in the United Kingdom. The situation is somewhat similar to how CBD foods in the United States are banned under federal rules, yet widely available.
ACI members include London's Sativa Group and Spectrum Therapeutics, a subsidiary of Canada's Canopy Growth with operations in 12 countries. Some members are based in the U.S., including Columbia Care and Charlotte's Web Holdings.
According to the organization, the United Kingdom's CBD market is currently worth about $386 million (300 million pounds) a year. But a lack of industry standards has proved to be a challenge for both consumers and companies.
The only way for companies to be fully compliant to sell CBD as a food is to obtain a premarketing authorization from the EU, something no firm has achieved so far.
The ACI's charter says its members want a "grace period" that allows them to sell CBD in the U.K. while awaiting word on getting the premarketing authorization.
The organization expects that companies that are in the process of obtaining the authorization would be more acceptable in the eyes of U.K. regulators. This could provide more ability to commercialize the CBD products without waiting until the end of the application process.
To obtain premarketing authorization of novel foods, products are evaluated on the following principles:
Safe for consumers.
Properly labeled.
If a novel food item is intended to replace another food, the latter must "be nutritionally disadvantageous for the consumer."
In all cases, a dossier of information needs to be provided to the European Commission. The application must be completed online.
Alfredo Pascual can be reached at alfredop@mjbizdaily.com