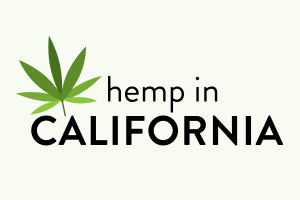 California is backing off a plan to shorten the window for THC testing in hemp crops after farmers cried foul on changes that made the nation's largest cannabis market more restrictive than other states in terms of hemp-production rules.
But the state is still mulling a ban on smokable hemp.
California announced emergency changes Monday to extend the hemp harvest window from within 15 days after sampling to within 30 days.
The longer time frame matches new national guidelines from the U.S. Department of Agriculture. The national guidelines took effect in March, though states are given permission to enact tougher requirements.
In California's case, the tougher testing requirements had hemp operators scrambling for change.
"We've been putting a lot of pressure on (state and local officials) to adjust these regulations to actually be something that people could reasonably comply with," said Josh Schneider, CEO of San Diego-based hemp propagator Cultivaris Hemp.
Schneider called the 15-day window too tight because, "in the peak of season, the lab results are sometimes taking two weeks.
"It's a big issue."
Following the USDA's lead
The California Department of Food and Agriculture's Office of Administrative Law also amended the corresponding time frames for pre-harvest and laboratory testing notifications:
Samples cannot be completed more than 11 calendar days before the anticipated harvest date on the pre-harvest report, up from six days in the previous rule.
Growers must request sampling by submitting a signed pre-harvest report to their county agriculture commissioner a full 30 calendar days before harvest, up from 20 days.
Laboratories must submit an electronic copy of the laboratory test report to both the registered grower and commissioner within 10 calendar days of the sample collection, down from 15 days.
California is working on the state's hemp production plan to align with the USDA's changes, the CDFA's director of public affairs, Steve Lyle, told Hemp Industry Daily in an email.
He insisted that California was trying to keep up with federal changes and is "working with the USDA to amend the proposed state regulatory plan in accordance with the federal final rule."
Lyle didn't say whether additional changes would be made – or what changes those could be. But California growers say they are encouraged by the progress.
"The new longer time period is welcome relief and certainly a nod to reality by the CDFA, so we're pleased at their hearing our concerns and taking action," Schneider said.
David Dang, a hemp-flower producer in Riverside County, said he experienced California's confusing rules firsthand, when he was told to drop off crop samples to the laboratory for testing – after the county's representative had taken the samples.
"Last year, the only thing that I had to do is call the laboratory and they came out here, met with the county ag commissioner, (who would) take the sample, and the lab would take the sample with them back to the lab," Dang said.
Because he didn't realize the change from the previous year, and the samples were delivered late to the laboratory, he was charged $250 for retesting.
"That was my fault, but they could have done a better job at educating people, too," Dang said.
Smokable-hemp challenge
California hemp farmers' next challenge is getting lawmakers to take a potential smokable-hemp ban off the table.
A proposal that would allow hemp extract as an ingredient in food and beverages in the state would also ban smokable-hemp flower – an increasingly popular and as yet unregulated segment of the industry – as a concession in the bill that has pitted marijuana and hemp operators against each other.
In January, Assemblywoman Cecilia Aguiar-Curry, a Democrat who wrote the bill, told Hemp Industry Daily that California Gov. Gavin Newsom's administration requested the prohibition on smokable hemp.
According to Schneider, Aguiar-Curry, who is a farmer herself, has been receptive to appeals from the farming community to strike the ban.
"So I am broadly optimistic that we will … be in a strong position for the season," Schneider said.
Schneider pointed out that California's powerful marijuana sector remains "concerned that the hemp industry doesn't have the same regulatory burden that high-THC cannabis has."
Hemp producers want to avoid that regulatory burden. One hemp farmer near San Diego isn't optimistic because the governor is behind the smokable-hemp ban.
"What really upsets all of us is that it's like a trade-off with the marijuana industry," said Chris Boucher, CEO of Farmtiva.
Dang called California's potential ban on smokable-hemp flower a gray cloud looming over the growing operation owned by his wife.
The couple planned to expand by creating three separate companies to accommodate their goals this year but have put those business plans "on pause" because of the proposed ban.
"This year, my goal was to hire 30 full-time employees around Southern California. … And now I'm going to have to find a different way to make this happen, but it's going to cost me a lot more money," Dang said.
Laura Drotleff can be reached at laura.drotleff@staging-hempindustrydaily.kinsta.cloud