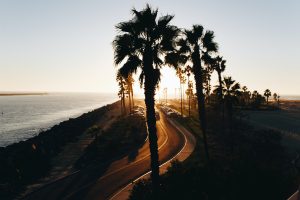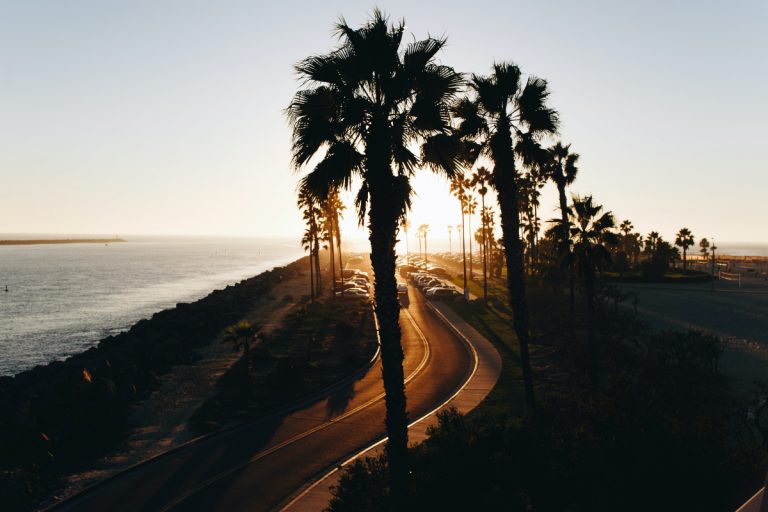 A long-debated bill to open California markets to CBD food and drinks is winning applause from national hemp activists and many marijuana operators who have watched with disgust as low-THC cannabinoid products flooded California shelves with little safety regulation.
But not everyone is on board with the measure, prompting talk of a lawsuit to block it.
Many say they are delighted to see California reverse a 2018 ban on hemp-derived CBD in foods, drinks and dietary supplements.
"This is a huge victory," said Patrick Goggin, chief counsel for the California Hemp Council, who predicted the bill "will open up the market, it will open up retail shelves, it will open up opportunities for small farmers, as well as businesses throughout the state."
And the new law could open the floodgates for marijuana businesses to begin selling hemp goods as well.
That's because a temporary ban on inhalable hemp products – including vapes and CBD-rich smokable flower – means those items are legal only when derived from marijuana and sold through marijuana retail channels, potentially $1 billion in added sales, according to one estimate.
But coalition of hemp farmers is already preparing a lawsuit, largely over the unclear path for two of the most profitable uses for hemp flower, smokable hemp flower and CBD vapes.
Although the new law would allow California hemp farmers to sell smokable flower out of state, the products couldn't be sold in-state until lawmakers agree how to tax them.
Hemp farmers may not be able to wait that long, said Josh Schneider, president of the California Hemp Farmers Guild, adding that lawmakers have "sacrificed" small hemp farmers in favor of large CBD manufacturing companies and that there's already a "chill on the market."
"We don't know all the ramifications of this bill, but there are at least as many really bad things that will be caused by it as good thing," he told Hemp Industry Daily.
Others point out that delayed legalization is better than a permanent ban on hemp vapes and smokable flower, the reputed position of the California Gov. Gavin Newsom's administration, said U.S. Hemp Roundtable attorney Jonathan Miller.
"They didn't want to open a new smoking market. But we believe it's essential for the future of hemp farmers to have that opportunity," Miller said.
Marijuana impacts
It's still not clear how provisions of the new requirements would be implemented. But the stakes are huge for both hemp and marijuana operators in California.
The biggest for those in the hemp industry, Miller said, is legal market access to California, the largest single state market in the country.
"Twenty percent of the nation's wellness market is California, and that will now open up to hemp extracts, cannabinoids and CBD, and that means huge opportunities for California farmers," Miller said. "The era of CBD prohibition is over. … This is going to be a gold boom."
For legal marijuana companies, the bill could mean a crackdown on CBD stores that have been illicitly selling high-THC hemp products, and a potential uptick in high-CBD cannabis sales, said Jerred Kiloh, the president of Los Angeles-based United Cannabis Business Association.
That, he said, could equate to upwards of $1 billion in sales that could shift back to the legal marijuana industry.
"Over 50% of the market is flower and inhalants," Kiloh said, citing legislative analysis that found the state market for those products is already at $2 billion.
"I think $1 billion will be pushed back into the cannabis market, because that's the only legal place you'll be able to find those," Kiloh said, adding that cannabis farmers "may actually start growing CBD products, because it's going to be the only place we'll be able to get it from."
But a lot of California hemp farmers may wind up out of business, said Chris Boucher, the CEO of Farmtiva, a hemp producer in Laguna Beach.
"You have all these companies that have spent millions and millions of dollars on genetics and processing and all the greenhouse buildout. They're out of business. They're going to have to do something else," Boucher said, echoing Schneider's position that a lawsuit from farmers is all but certain.
Another opponent of the bill, the Humboldt County Growers Alliance – which represents small marijuana farmers in Northern California – still has concerns about possible testing standards for smokable hemp products.
"We want to make sure in subsequent legislative sessions that it's very clear that a smokable hemp product … is tested to the same standards as cannabis. Right now, the way the bill is worded, that is not the case at all," HCGA Policy Director Ross Gordon said.
Next steps
While the California Department of Public Health will have to promulgate regulations to implement the bill in coming months, the state Department of Cannabis Control has until next July to outline how newly legal hemp products can be incorporated into the marijuana supply chain.
On top of that, lawmakers must debate a new tax for smokable hemp, a job that could prove politically difficult, said Amy Jenkins, chief lobbyist for the California Cannabis Industry Association.
A standalone bill that would only establish a brand-new tax on smokable hemp products, Jenkins predicted, would "have a very difficult time" due to broad Republican opposition to new taxes.
But, she said, if it could be packaged along with some reduction in state marijuana tax rates – which has been a goal of cannabis interests for years – that could make it more doable next year.
"We could somehow use this to introduce a bill that's broader tax reform, and I think there would be more support in the legislature," Jenkins said.
John Schroyer can be reached at john.schroyer@mjbizdaily.com