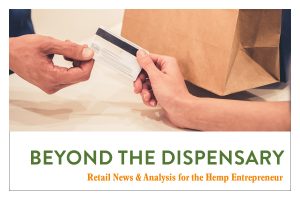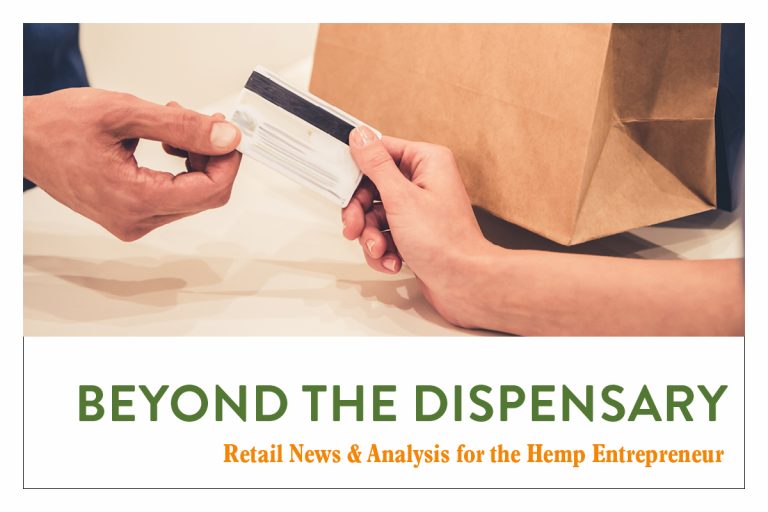 (Editor's note: This is part of an occasional series on retailing trends in the hemp industry. To read the previous installment, click here.)
Despite federal food and drug officials' warnings that CBD isn't safe for foodstuffs and dietary supplements, retailers continue to stock hemp-derived CBD products.
Consumers can now find CBD products in nearly any type of retail store, from mainstream pharmacies, supermarkets and clothing stores to mom-and-pop specialty CBD stores, gas stations and yoga studios.
But with CBD everywhere, how does any one brand set itself apart and communicate its attributes without making illegal medical or health claims?
According to CBD product manufacturers, when it comes to selecting hemp-derived CBD products to put on or in their bodies, consumers crave accountability and transparency about where and how it was grown, how clean it is and if it was produced sustainably.
Even in the relatively new, unregulated CBD market, consumers are turning to trusted companies and brands, and the companies that invest in self-regulating their products and in educating retailers and consumers about their products are seeing loyalty among consumers.
In a 2019 survey from High Yield Insights, 35% of respondents said they were more likely to purchase CBD from a known brand and 37% said they were "excited" about the prospect of buying new cannabis products from other recognized consumer packaged goods (CPG) companies.
Hemp Industry Daily talked with five CBD manufacturers who have invested in quality-assurance standards, traceability technology and in-store demonstrations to promote their products and practices to the consumer public.
Here are some of the strategies they say are paying off when it comes to educating consumers, both in stores and online.
Be completely transparent
Irvine, California-based manufacturer PearlCBD is working on a tagging label that would enable consumers to use their mobile phones to authenticate products by looking up their certificates of analysis (COA).
"When consumers touch their phone on the product, it tells them exactly what is inside and it authenticates the product immediately," said Danny Davis, CEO of PearlCBD.
With this technology, consumers can quickly receive information about:
Product formulation.
How it's made.
How to use or apply it without using QR codes or having to download an app, Davis said. The company is looking to patent the process.
Colorado hemp companies Bluebird Botanicals of Louisville and HempFusion of Denver allow consumers to look up COAs on their websites by entering their products' batch or lot numbers.
"We have heard from customers that that's one of the reasons they buy from us. Because they know that when they buy our products, they are going to know exactly what's in them and what's not in them," said Michael Harinen, chief brand officer for Bluebird Botanicals.
"That's really a big deal for some customers."
Veritas Farms, a hemp and CBD company in Pueblo, Colorado, was an early innovator in printing QR codes on its product packaging, according to Derek Thomas, vice president for business development.
But the company still has work to do because it often requires infrastructure to be able to offer more transparency, he said.
"We really feel like that is not only going to elevate our brand, elevate our level of trust with our retail partners – both in chain and independent – but also, of course, elevate the trust with the consumer," Thomas said.
Give in-store training and demonstrations
CV Sciences got its start in natural foods stores and has rapidly expanded to mainstream retailers over the past year.
Joseph Dowling, CEO of the San Diego-based company, told Hemp Industry Daily that the company has "an aggressive demo program" in smaller natural foods store but is still working on ramping up its in-store marketing in the larger chains.
"We are starting to expand other programmatic marketing, including various forms of traditional advertising and digital marketing," Dowling said.
Davis said PearlCBD offers in-store education on a large scale, with a store-in-store format that includes kiosks to teach consumers how to use the product tags so they can find COAs and other product authentication information.
"The fact that we have (digital tagging) on our tags is great," he said. "Now we've got to get people to understand (they need to) tap their phones onto it.
"So a lot of messaging is going in to 'Pick up this product, take your phone out, make sure your (phone's digital tagging reader) is enabled.'
"There's a little bit of barrier there when people don't understand, so our displays have to explain it."
HempFusion also offers in-store demonstrations, sampling and consumer lectures.
The company began advertising its products in airports during the holiday season.
In addition to running advertisements on airport television channels, HempFusion placed a vending machine in the nation's busiest airport, Hartsfield-Jackson Atlanta International Airport, for a month during the high-traffic holiday season and handed out samples to consumers, co-founder and President Jason Mitchell told Hemp Industry Daily.
"People could answer questions like, 'Do you have a middle seat? Is your flight delayed? Or, are you stressed out today?' And then we kitted up samples of our product called HempFusion Stress and it was just more of a stunt to bring awareness," Mitchell said.
"We're looking at ways to pivot and making sure that our products can become available to the masses and that they have an opportunity to be marketed as such."
Offer general guidance as a resource
Training retail associates is one of the best techniques for promoting products because of their ability to connect and relate in person and to become a trusted resource through answering general questions, said Harinen of Bluebird Botanicals.
"It's hard to find good, accurate information because all of these companies are acting as though (they are) the source of truth when it comes to the hemp industry," he told Hemp Industry Daily, "but then they're just spouting a bunch of marketing that paints their products in a good light and doesn't actually give reliable, accurate information to people who are searching for it.
"We go into these store chains and we've heard from people, 'I've heard this thing and I heard the exact opposite, so I don't know what's true and real.'
"It gives us an opportunity to educate. And that education and being truly honest with people and not trying to hard sell our products but rather just being a good resource ends up being a really good strategy for us."
Laura Drotleff can be reached at laurad@staging-hempindustrydaily.kinsta.cloud