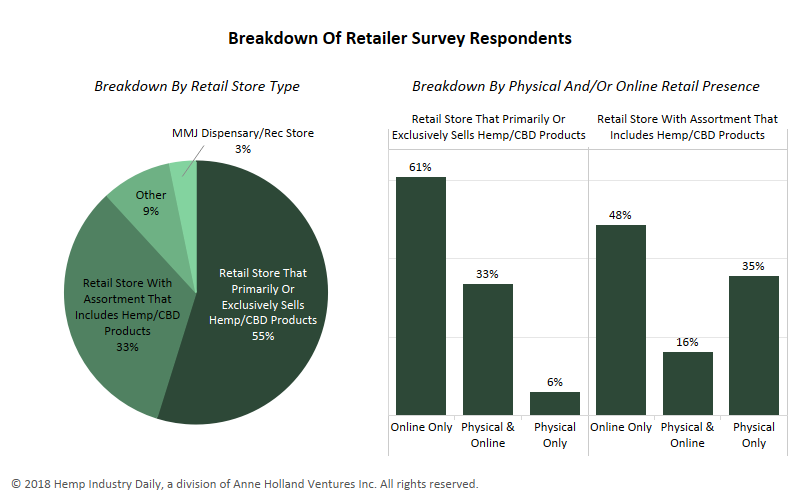 As state laws around cannabidiol continue to change, stand-alone CBD stores may become a relic.
According to estimates from Hemp Industry Daily in the 2018 Hemp & CBD Industry Factbook, CBD sales in the U.S. are expected to exceed $1 billion by 2020.
More than half (55%) of retail respondents to a survey for the Factbook described their stores are primarily focused on hemp and CBD products. And the extract is often viewed as having the best opportunity for profit in the sector.
But that may have to shift – at least for physical stores.
At least three states – Ohio, Michigan and California – have banned the sale of cannabinoids and products that include it outside medical marijuana dispensaries.
Texas state officials had announced a similar plan, but the proposal was put on hold, pending further review.
Enforcement of the provisions has been uneven but has impacted business plans for companies in the space.
While storefronts have become a target for state agencies, sellers of CBD products are seeing strong success online.
Among retailers focusing on hemp and CBD products, more than 60% sold their wares online only, not at a physical store.
The capital required to start an online hemp and CBD store is a fraction of the investment in a physical location, making the internet a natural home for many hemp growers and extractors looking for a place to sell directly to consumers.