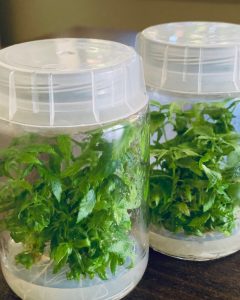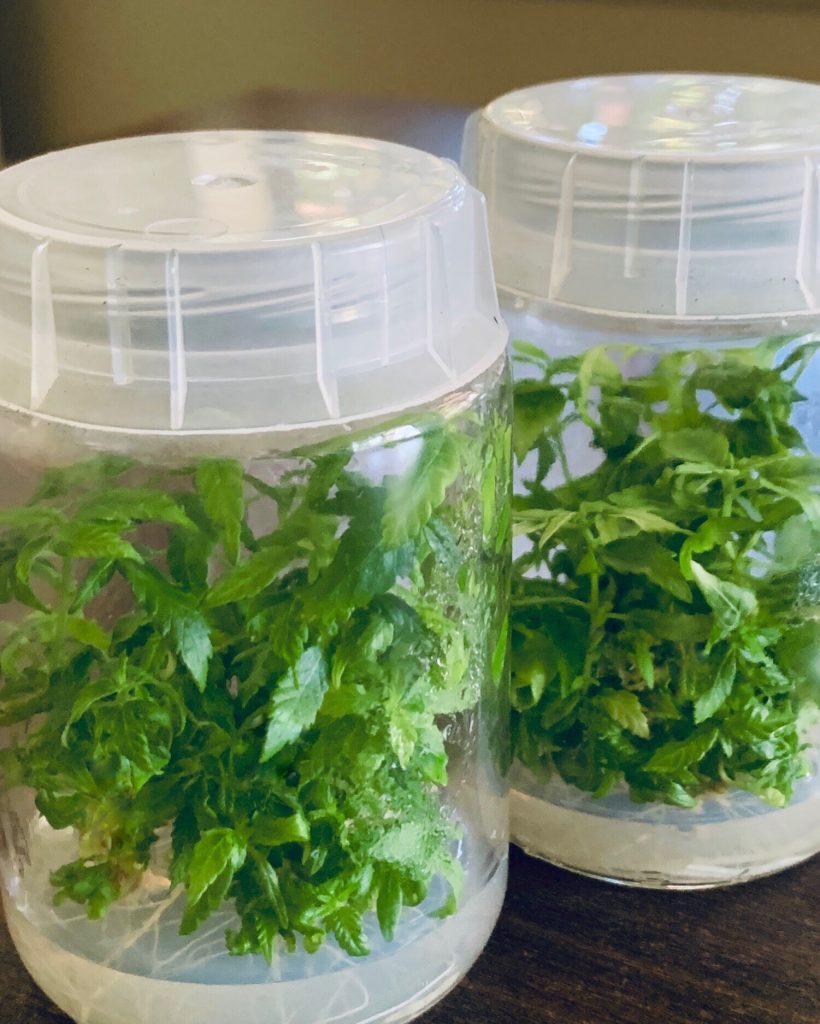 Large-scale greenhouse growers are swiftly entering the hemp market as they look for higher margins than they get from traditional produce and ornamental plants.
It's no secret that interest in hemp production is booming, and producers from all agricultural sectors are joining in the frenzy to grow the new crop as a hedge against the woes plaguing mainstream crops, including commoditization, tariffs and bad weather.
Roughly 13% of the nation's top 100 ornamental greenhouse companies plan to produce hemp within the next three years, according to a 2019 survey conducted by ornamental trade publication Greenhouse Grower.
The trend could bring a flood of large-scale, lower-margin competitors to a hemp industry now dominated by small farmers and marijuana cultivators.
The move could even mean higher prices for traditional crops started in greenhouses, if supply for products such as begonias and berries dwindles because those producers are converting greenhouse space to hemp.
Several of the top greenhouse growers told
Hemp Industry Daily
that their experience with tissue culture and propagation from mother stock – and their experience in large-scale, high-quality, clean plant production with biological controls – positions them well for supplying hemp farmers.
"I regularly receive requests from growers wanting tissue-cultured microcuttings and (clones) of popular hemp selections or of their own genetics," said Heather Hunter May, owner and founder of tissue-culture lab Rancho Tissue Technologies in Rancho Santa Fe, California.
The operation is among a number of greenhouse operations that recently entered the hemp business.
Consider:
Color Point sold its 3.6-million-square-foot Illinois facility to cannabis producer Red White & Bloom and fully converted its 1.8-million-square-foot operation in Paris, Kentucky, to hemp production. Color Point also merged with AgTech Scientific, a hemp producer also based in Paris, to form a vertically integrated hemp company with indoor and outdoor commercial production of high-CBD product. An extraction and manufacturing facility is projected to open in August.
Village Farms, a Canada-based vegetable producer with operations in several U.S. states, is converting a quarter of its production in Monahans, Texas, from greenhouse vegetables to hemp, the San Antonio Express-News reported. Village Farms said it is becoming increasingly difficult to produce vegetables year-round in Texas – with falling prices and rising labor costs – and still compete with Mexico, where vegetable production continues to increase. Village Farms produces marijuana and hemp in Canada, and the operation began preparing its Texas greenhouses for hemp even before the state approved the crop last month.
Rancho Tissue Technologies recently announced it will offer tissue culture, microcuttings and clones for the U.S. hemp market. The 40,000-square-foot operation is one of the largest producers of tissue-cultured succulent plants in the United States and works with a variety of crops, from ornamentals to berries. The company said it will also hold genetics for hemp producers.
Skagit Horticulture, a 2.6-million-square-foot greenhouse operation with two locations in Washington state, is working with one of its hops farming partners to produce 20 acres of hemp outdoors at its Mabton facility in Yakima Valley. The young plant producer will look to produce hemp clones as a natural extension to its work producing virus-free mother stock and transplants in other agricultural crops, including wine grapes, hops, berries, perennials and fruit trees. CEO Scott Crownover told Hemp Industry Daily the hops farmer it works with is especially excited about hemp, as its hops processing equipment can also be used for the crop.
Speedling, a 3.7-million-square-foot operation based in Ruskin, Florida, began producing hemp in May. As one of the largest young plant propagators in the country, producing 2 billion vegetable and flower seedlings and rooted cuttings annually, the operation has plans to develop this crop alongside its offerings in ornamentals and vegetables.
Rich Global Hemp opened this spring in Las Cruces, New Mexico, on the site of the former Aldershot Nursery, a 750,000-square-foot greenhouse facility that was one of the largest ornamental production facilities in the U.S.
Retail Risk
Some ornamental producers told Hemp Industry Daily they also plan to produce hemp clones in the off-season to supplement their existing crops but didn't want to be identified to avoid risking losing business with their current retail customers.
Color Point's move to hemp, which took 5.8 million square feet of annuals production out of the ornamentals marketplace in May, put big-box retailers such as Lowe's and Home Depot on guard.
One Florida producer said he wouldn't be surprised to see most of the largest players in the greenhouse industry convert significant shares of their facilities to hemp production.
Further, with 41% of large greenhouse operations having owners older than 55, according to Greenhouse Grower's survey, more traditional greenhouses may consider selling their facilities to cannabis producers, another Florida-based ornamentals producer said.
Laura Drotleff can be reached at laurad@staging-hempindustrydaily.kinsta.cloud