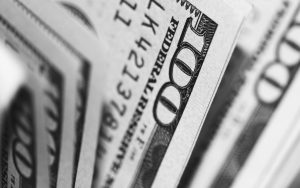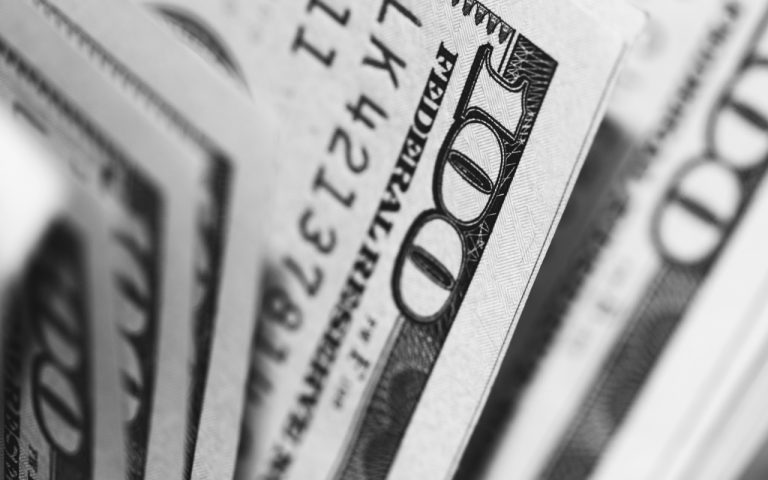 Storefronts are re-opening and farms are commencing with planting season, and hemp and CBD businesses continue to seek out loans and disaster relief money as economic recovery begins.
Hemp industry members bristled at an announcement from federal agriculture officials in late May that money set aside for farmers wouldn't be going to anyone growing hemp.
The U.S. Department of Agriculture said last month that the $16 billion earmarked for farmers who lost money due to the coronavirus excluded certain crops, including hemp and tobacco. The agency added later that farmers growing hemp and tobacco may be eligible if they can prove they have suffered a 5% or greater price decline from January to April 2020 and face additional marketing costs due to the coronavirus pandemic.
Commodities that were excluded from the Coronavirus Food Assistance Program (CFAP) were "determined as having a minimal price impact due to COVID-19," based on "widely published price data such as those whose prices are collected by USDA and commodities traded on the futures market," the USDA said.
However, the industry lobbying group U.S. Hemp Roundtable argues that hemp, as a nascent industry and new commodity, is too new to have widely published pricing data, making it problematic for hemp farmers to comply with the USDA's requirements to prove 5% losses in order to receive pandemic assistance.
In a letter to USDA last week, asking the agency to make hemp farmers eligible for Coronavirus Food Assistance Program Funding, the group cited "clear data" from two hemp pricing and tracking agencies – Hemp Benchmarks and PanXchange – suggesting steep downturns in hemp flower and biomass prices during the period of the coronavirus pandemic.
"The COVID-19 pandemic and response has wreaked havoc on hemp farming, resulting in significant disruption to the industry," U.S. Hemp Roundtable director Jonathan Miller wrote in the letter, saying the industry suffered price losses in the January to April period of more than 5%.
According to Hemp Benchmarks, the aggregate assessed prices dropped between January and April 2020 by:
19% for hemp CBD biomass
36% for hemp CBD flower
46% for crude oil extracted from flower
31% for refined hemp oil extracted from flower
37% for hemp CBD isolate
PanXchange data demonstrated that during the same period prices fell:
21%-32% for hemp flower.
32% for Colorado winterized crude oil extracted from flower.
Hemp farmers can submit comments regarding price losses to the USDA Farm Service Agency's proposed rule for funding availability through the CFAP Additional Commodities Request for Information through June 22.
Money still available
Hemp and CBD businesses that are struggling currently should take time to understand their eligibility for federal government-sponsored economic relief programs, said attorney Garrett Graff of Denver-based Hoban Law.
"There are packages out there, like the Payment Protection Program, and although much of those resources are being consumed today, I anticipate this will be an ongoing exercise of federal government as we navigate this unprecedented crisis," Graff told Hemp Industry Daily.
Loan programs through the U.S. Small Business Administration include the:
Paycheck Protection Program.
Economic Injury Disaster Loans (EIDL) and advances.
"The latest stimulus bill included clarity on the eligibility of agricultural enterprises for EIDL funds, specifying that small farms were eligible for the program," said Shawn Hauser, an attorney at Denver-based law firm Vicente Sederberg.
According to the SBA, applications for PPP loans have fallen off significantly since Congress replenished funding with an additional $310 billion that became available on April 27.
As of Wednesday, there were still $120 billion in funds left unallocated and available for small businesses, according to MSNBC.
By May 30, 4.4 million loans had been made in both rounds of the PPP program, totaling $510.2 billion. The average loan amount from the first round of funding was $114,000, showing the loans are reaching small businesses.
According to an informal survey by Hemp Industry Daily, 33% of hemp and CBD businesses applied for a PPP loan in the previous funding round and 18% received PPP loans.
Minority-owned businesses could be eligible for new funds.
Earvin "Magic" Johnson, the CEO of Magic Johnson Enterprises and a former professional basketball player for the L.A. Lakers, recently partnered with MBE Capital Partners, a Fort Lee, New Jersey-based minority direct lending firm, to offer $100 million in loans to aid small businesses owned by minorities, including people of color and women, that have been hurt by economic disruption caused by the coronavirus.
The loans, funded through Johnson's EquiTrust Life Insurance Agency, will be distributed through the SBA, targeting approximately 100,000 businesses in urban communities, Johnson told CNBC in May.
He said businesses owned by African-Americans and Latinos had been left out of the PPP funds because they didn't have relationships with large bank chains.
Next steps
Federal lawmakers sent legislation to reform the Paycheck Protection Program to President Trump for his signature Wednesday after it passed in the House and the Senate.
The bill is meant to make the emergency loans more accessible by giving small businesses more time to use the money, extending the eight-week timeframe in which businesses were previously required to use the money to qualify for loan forgiveness to 24 weeks, according to CNN.
It also changes the rules to allow borrowers to spend at least 60% of the funds on payroll and no more than 40% on other costs, whereas they were previously required to spend 75% on payroll costs to be eligible for loan forgiveness.
The move follows a number of technical issues with dispersing the loans after the money was made available.
Another $3 trillion round of coronavirus economic stimulus funding, which carried the Safe Banking Act, a provision that would improve cannabis banking, including allowing banks to serve state-legal marijuana businesses without punishment, passed in the U.S. House of Representatives on May 15.
But the bill was held up in the Senate, where Sen. Majority Leader Mitch McConnell, a Republican from Kentucky, criticized the cannabis banking provision. The White House also opposed the bill.
The Health and Economic Recovery Omnibus Emergency Solutions (HEROES) Act still has not moved forward.
Laura Drotleff can be reached at laurad@staging-hempindustrydaily.kinsta.cloud