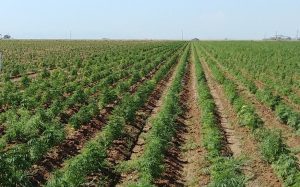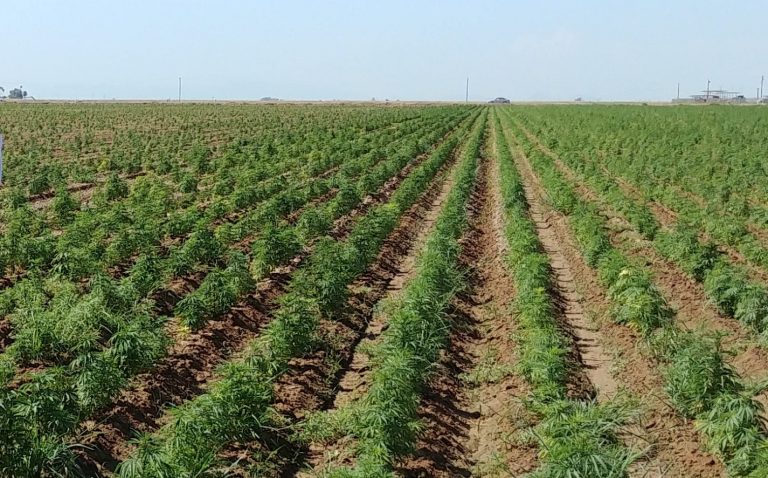 Farmers and hemp businesses could soon be able to apply for loans with a second round of federal funding aimed at keeping small businesses afloat through the coronavirus disruption.
The U.S. House of Representatives voted Thursday to pass a $484 billion economic stimulus package after a deal was struck between Congress and the Trump administration. The measure passed in the Senate earlier this week and will now go to President Trump, who has expressed support and has indicated he will sign it.
The stimulus relief package includes $321 billion to fund the U.S. Small Business Administration's Paycheck Protection Program (PPP).
Of that, $60 billion is designated for smaller lending facilities, including community financial institutions and credit unions with assets less than $10 billion.
The legislation specifies that farms with fewer than 500 employees are eligible for Economic Injury Disaster Loan (EIDL) program, which provides up to $10,000 in advance for small businesses.
The measure includes:
$60 billion for grants under the EIDL program.
$50 billion for disaster recovery loans.
$2.1 billion for additional salaries and SBA expenses.
Members of Congress are reportedly working on negotiations for a third round of economic stimulus money, as the second cash infusion is expected to go fast.
Industry speaks up
Hemp advocates contacted lawmakers over the past few weeks to ask them to include hemp farmers and businesses in this second round of federal funding.
Did you apply for and receive a Small Business Administration loan as part of the coronavirus economic stimulus relief package?
On Tuesday, hemp organizations sent letters to lawmakers explaining that the industry is uniquely impacted by the COVID-19 crisis.
That's because, although hemp became a legal crop under the 2018 Farm Bill, it took several months for federal financial institutions to issue guidance to banks, and many hemp industry members are still having trouble getting banks to work with them.
"We started a coalition to really talk about the impact this was having on our farmers and small businesses," said Hunter Buffington, executive director of the Hemp Feed Coalition in Colorado.
Industry members had voiced frustration that they were being denied small-business loans through the CARES Act, despite their status as legal businesses, Buffington said.
"I have farmers on a regular basis that are denied bank accounts, denied opportunities to get operating rounds and insurance," she told Hemp Industry Daily.
The new federal relief bill comes after the $349 billion allocated to the SBA as part of the original CARES Act to fund forgivable loans through PPP and EIDL programs was used up by April 16.
Some of that money was not earmarked for farmers, though.
Shortly after the CARES Act was finalized and the SBA began distributing loans, 86 members of Congress sent a letter to SBA administrator Jovita Carranza urging the agency to give farmers access to EIDL funds as directed in the legislation – a directive the SBA did not heed.
The coalition of hemp industry trade organizations followed up last week with a similar plea to Carranza to provide funds to farmers – and specifically hemp farmers -through the EIDL.
"Farmers are seeing serious impacts because when the consumer-goods piece stops and the brick-and-mortar stores are closed and things slow down, it flows downhill," said Eric Steenstra, president of hemp advocacy organization Vote Hemp.
"Farmers aren't getting paid on their contracts, they're unsure about what to do in the coming season, and they don't know if they're going to be able to get workers to come and work on their farms, so there's a lot of impact here."
Loans uncertain
How much of the $321 billion set aside for small businesses will go to hemp farmers and businesses remains uncertain.
According to a survey released Tuesday by the Natural Products Association, 95% of the dietary supplement businesses that applied for a small-business loan through the Paycheck Protection Program did not receive one, even though health food stores and supplement manufacturers' received essential business status from the Department of Homeland Security.
Another 88% of the NPA's survey respondents said they would reapply for a loan once more funding was available.
The average loan requested by those businesses was $145,354 and ranged from $6,000 to $1.5 million, for a total of $8,285,186, the NPA said in a statement.
Some hemp businesses have secured PPP loans, while others haven't been so lucky.
Hemp extractor Ross King, CEO of Kind Roots Botanicals in Colorado, told Hemp Industry Daily that he landed the full amount he requested in a PPP loan within three days.
Steve Schultheis, CEO of Steve's Goods, a hemp and CBD company in Longmont, Colorado, said he received a $158,000 PPP loan by applying to his local credit union, High Plains Bank.
Schultheis said he applied early, directly after the stimulus bill was passed, and was notified last week that although the SBA has announced the program was out of money, his loan had been approved. He hasn't received the money yet, however.
"We just applied and we did everything right – we've been a legitimate operating business for three years now, and I have 17 employees and now I get to hire them all back," he told Hemp Industry Daily.
Both King and Schultheis advise other hemp businesses to work with a small bank or their existing bank if it's been approved for the SBA loans. They also stress the importance of having necessary paperwork in order.
Ag money up for grabs
The U.S. Department of Agriculture assured farmers late Friday that they would not be forgotten in coronavirus assistance, announcing an initial $19 billion rescue package, although checks won't be mailed until at least the end of May.
Dairy, livestock and produce farmers will get the bulk of the money ($9.5 billion), while the rest will be divided among row crop farmers and "other crops" from horticulture to hemp if they can show adequate price damage from the pandemic, according to U.S. Agriculture Secretary Sonny Perdue.
Because hemp was recognized as a legal commodity in the 2018 Farm Bill, it should be treated equally to other commodity crops, according to Buffington of the Hemp Feed Council.
Hemp farmer Herrick Fox of Meristem Farms in Vermont told Hemp Industry Daily that hemp farms should certainly be included in receiving USDA and SBA money, though the industry isn't going to "jump in line" ahead of the dairy, livestock and produce farmers putting food on the shelves in grocery stores.
"Let's not be shy" about asking for funding, said Fox, who was formerly a USDA policy executive.
"Yes, take care of the food-security stuff first, but then let's remember all the other farms out there," he continued.
"And specifically in hemp, there are a lot of smaller and medium-sized farms … that have made significant investments and are that as much risk right now as any other farm – in fact, even more because insurance (and banking) have been hard to come by."
Associated Press contributed to this report.
Laura Drotleff can be reached at [email protected]