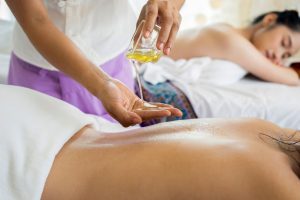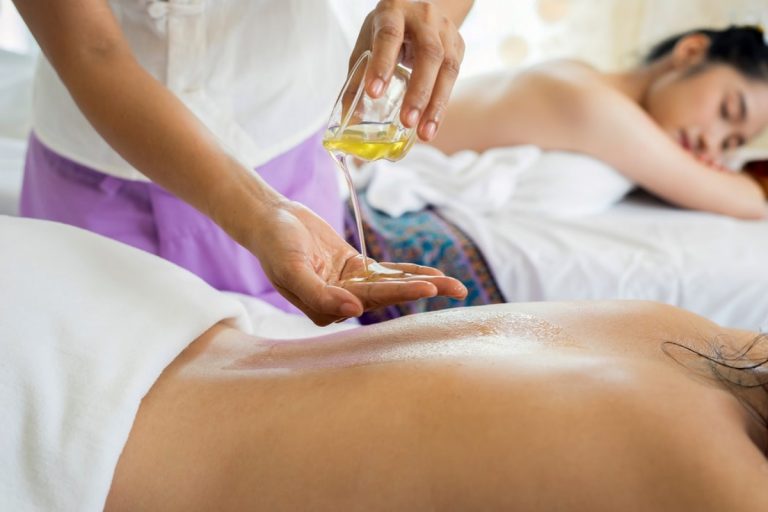 The market for hemp-infused topicals has never been hotter, with big-box retailers ranging from CVS to Sephora adding CBD creams and balms – despite pushback from U.S. health authorities.
Even as the national market for topicals booms, though, opportunities abound for boutique CBD manufacturers in the U.S. spa industry, where wellness executives prize craft production even as they chase consumer demand for cannabinoid-infused products.
Spas are generally stand-alone businesses or small chains. But, combined, spas are an economic powerhouse worth roughly $18 billion at the end of 2017, according to American Spa magazine.
Many of the nation's 22,000 or so spas are eager to add CBD to their product offerings, said Julie Keller Callaghan, American Spa editor-in-chief and publisher.
"The main objective of a spa, particularly if it's a good one, is to create meaningful experiences that cause change for their clients – whether it's treating an ailment, whether it's making their skin look better," she told Hemp Industry Daily. "And all of the research is showing that CBD has a really spectacular way of doing that."
But as with large retailers, spa directors want to know more about the best CBD products to carry.
Several hundred of them are gathering this week at the American Spa CBD Summit 2019 near Denver to learn about CBD and how to identify the best products to carry. They'll be met by an equal number of CBD manufacturers looking to capitalize on the booming spa market.
Hemp Industry Daily caught up with several spa directors and a CBD producer who has built a roster of spa clients to find out what works in the spa industry – and what doesn't.
Here are five pieces of advice to help your CBD products stand out to top spa executives:
Forget samples
Spa directors are inundated with samples from skin-care manufacturers hoping to get on the spa's menu and be recommended to their well-heeled patrons.
But samples end up in the trash, cautions Elaine Perhach, director of Aura, which has four spas in Washington DC. Only full-sized products merit consideration, she said, adding an entire suite of CBD topicals – from lotions to face serums – is preferred.
"A lot of vendors who are trying to approach me will send me a little tiny sample," she said. "I'm like, 'This is not going to do anything. I need to be able to test this on multiple people. I need to be able to really use this before I'm going to carry it.'"
Origin isn't most important
Entrepreneurs selling new CBD products consider the origins of their goods a major selling point. Many stress where the hemp that produced the CBD was grown.
It's a sales pitch that may not work on a spa that's more interested in a product's efficacy than its origins. Top spas prize efficacy and quality over proximity.
"I'm not so concerned about where it's procured," said Kate Morrison, spa director at Ojai Valley Inn in Ojai, California, which offers CBD treatments.
"I'm more interested in how it was grown, how it was harvested, how the workforce is treated by the company and how the land is treated," said Morrison, adding that organic certification and sustainable production methods are must-haves for many spa products.
Have a training plan
Spas aren't just looking for well-made CBD products. They're also looking for vendors that will send staff to run in-person training sessions about CBD for a spa's therapists.
A spa may also want to see a CBD vendor organize trunk shows or other in-spa demonstrations for patrons.
In other words, expect to send employees to a spa multiple times to provide CBD education to its staff and their clients.
Dana Kingsborough, founder of Healthy Lotus, a CBD topicals producer in Danville, California, said she has moved her business completely out of e-commerce thanks to relentless face time with wholesale accounts such as spas.
"Introducing a new product is a behavior change. You need to be hands-on and on-site," said Kingsborough, who sends Healthy Lotus employees to train dozens of massage therapists at a time about CBD.
Full-spectrum may not be best
The hemp industry generally considers CBD isolate inferior to full-spectrum extracts that include CBD but also other cannabinoids, including trace amounts of THC.
But the vaunted "entourage effect" from the plant's full range of cannabinoids may not overcome a spa's resistance to exposing patrons to even trace amounts of THC.
"For us in the luxury market, being THC-free really makes a difference," Morrison said.
"I know that's an extra step in the process to actually remove all the THC; a lot of companies just go to that very minimal amount. But for us to say it's 100% THC free takes all of the controversy out of it immediately."
Don't overlook non-CBD ingredients
CBD skin treatments frequently contain other ingredients that soothe the skin and reduce inflammation.
But including those other ingredients can be a red flag to spa executives.
That's because spa owners and managers want to make sure that a cannabinoid in a product is delivering the benefits, not an additional ingredient such as menthol or the light anesthetic lidocaine.
Perhach said she ordered some CBD products from a vendor only to send them back because they contained other essential oils and skin soothers such as menthol.
"As a massage therapist, my question was, 'How do we know – or how is the client going to know – whether it's the CBD that's really working for them?'" she said.
Kristen Nichols can be reached at kristenn@staging-hempindustrydaily.kinsta.cloud