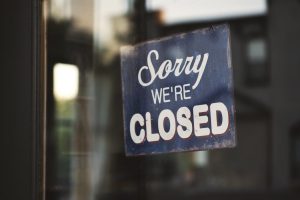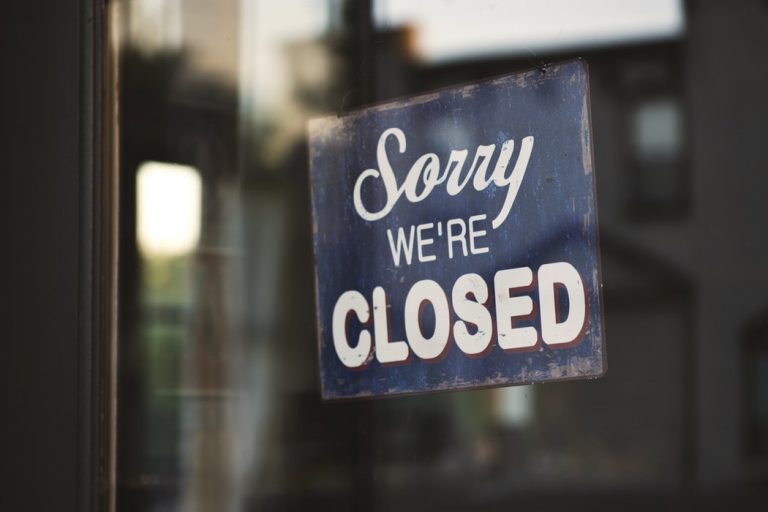 (This story has been updated to correct the number of mall kiosks and change attribution on the employees being paid to company attorney Kent Kiffner.)
Cannabis retail giant Green Growth Brands, which abruptly laid off 870 workers last week and told them that plans to sell part of the business could be delayed "until the world begins to resume normalcy," is trying to reassure investors and former employees that its transition plans are intact.
The company temporarily shuttered hundreds of mall kiosks selling CBD products last week and told hundreds of employees that it could not pay them, citing "the collapse of the capital markets for cannabis-related businesses."
However, Green Growth Brands said Monday that its plans to sell the CBD side of the business are still on, though volatile market conditions could delay progress. The kiosks remain closed for now.
The company added that ousted CEO Peter Horvath "resigned and voluntarily waived any entitlement to severance as part of his departure," giving up more than $2 million in severance pay he was eligible to receive under his contract.
Horvath's severance language sparked anger from many laid-off GGB employees, who said after his departure was announced that hourly retail staffers were taking the unfair brunt of retail closures related to the coronavirus pandemic.
The layoffs came as Green Growth Brands tries to remake itself as a marijuana retailer.
Rough road for retail
Started in 2018 and backed by majority shareholders the Schottenstein family – which owns Designer Brands, parent of mass-market retailers such as American Eagle Outfitters and Victoria's Secret – Green Growth Brands had ambitious plans to dominate CBD retailing.
The company opened some 130 kiosks in shopping malls to sell its Seventh Sense Botanical Therapy line of CBD topicals and had distribution deals in place in many Designer Brands stores.
But profits were slow to appear, and Green Growth Brands cut 5% of its workforce last fall as it attempted to slash costs heading into the holiday shopping season.
Green Growth Brands also dropped its $310 million all-stock bid to acquire Moxie Holdings, a Texas-based, privately held, vertically integrated, multistate cannabis operator.
But the holiday period was not as profitable as the company hoped.
For the final quarter of the year, Green Growth Brands reported a loss of $35.9 million, or 15 cents a share, and told investors that it would shed the CBD retailing part of its business and focus on marijuana retailing in Florida, Massachusetts and Nevada.
This came on the back of comments late November when Horvath said how well the CBD business was doing.
"In a very short time, we have grown a meaningful CBD footprint," he said during a call about the company's fiscal Q1 results. "We believe our products, network of shops, rapidly growing web business and wholesale relationships position us as a leader in the industry."
When the sale was announced a few months later, Horvath blamed "overhead costs" and unidentified "constraints on liquidity" for needing to shed the CBD side of its business.
Coronavirus causes more disruptions
Retail employees told Hemp Industry Daily that they were abruptly terminated last week and told they wouldn't be paid for their final days. The company cited market disruption caused by the coronavirus pandemic.
"This put incredible stress on our business. … Unfortunately, we're not in a position to fund payroll," company executives told employees March 19 in a message shared with Hemp Industry Daily.
The laid-off employees weren't quiet about being let go without pay during a national health crisis.
"Hundreds of people are now scrambling trying to figure out what they're going to do," former kiosk worker Rebecca Hottinger wrote in an email to Hemp Industry Daily.
By Monday, the company said the released employees would be paid after all.
"They will be paid for all hours worked," company attorney Kent Kiffner wrote in an email. He did not give a timeline.
Green Growth Brands also told employees that its plan to sell the CBD retailing side of its business was "unlikely to close in the near term, perhaps not until the world begins to resume normalcy."
Kiffner told Hemp Industry Daily on Monday that the sale is moving ahead, though it might be delayed.
"We remain under a binding definitive agreement with The BRN Group" with other offers being entertained through Wednesday, Kiffner wrote in a statement sent to Hemp Industry Daily.
"The ongoing COVID-19 pandemic has resulted in obvious disruptions, which we are working through as we push towards a closing."
Hemp Industry Daily did not immediately get confirmation from The BRN Group that the sale was moving forward.