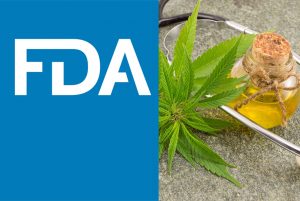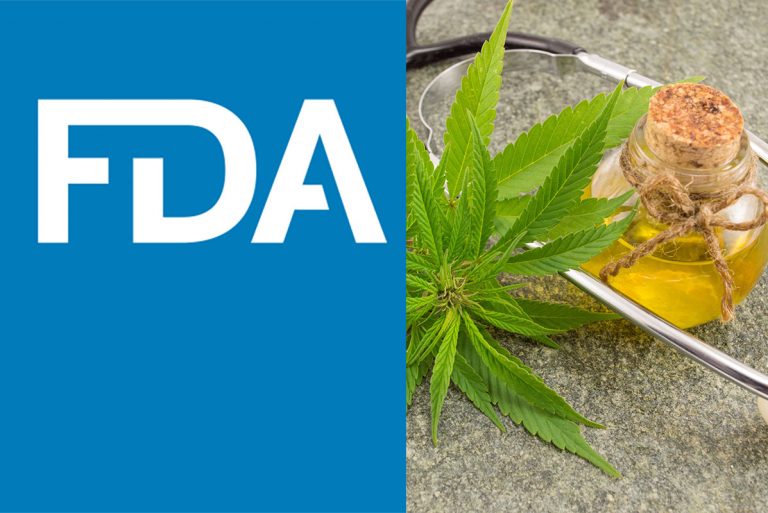 Hemp and CBD industry leaders expressed mixed reactions to this week's resignation of U.S. Food and Drug Administration (FDA) Commissioner Dr. Scott Gottlieb.
Gottlieb's resignation came just as the industry was hoping the FDA would start work on developing a framework for how cannabidiol could be regulated for inclusion in food, dietary supplements and cosmetics.
"Hemp is too important to this country's farmers, small business owners and consumers to allow its forward movement to be stalled due to one person," said Bob Crumley, CEO of Founder's Hemp in North Carolina.
"The FDA must not use this resignation to slow down hemp's growth."
Chris VanDusen, founder of New York-based Empire Hemp Co., however, worries that the commissioner's departure will create uncertainty on hemp-derived CBD while the agency appoints a new leader.
"Startups and investors need assurance that they are going in the right direction, and I'm certain most want to be compliant with whatever regulations are put in place," he said.
FDA's April public meeting still a go
After receiving pressure to provide guidance on CBD, the FDA commissioner assured members of Congress in a February House Appropriations Committee hearing that developing the regulations is a high priority.
Gottlieb said he would soon assign a working group led by senior FDA officials to drive the process and announced a public meeting would be held in April.
His resignation letter, which was first published by STAT, indicated he would be leaving office in April but did not give a reason for his departure, nor did it mention the CBD industry.
An FDA spokeswoman told Hemp Industry Daily "important policies outlined on a number of key issues will continue to move forward," but she did not address CBD or the public meeting specifically.
Jonathan Miller, an attorney for the U.S. Hemp Roundtable, said it's highly unlikely the FDA would delay the April meeting due to Gottlieb's departure.
"I think that was an agency decision and administration decision and not a Gottlieb decision," Miller said.
"The political winds are at our back, and they continue to be so."
Michael Bronstein, founder of the American Trade Association of Hemp and Cannabis (ATACH), expects the CBD questions to remain a key focus of the agency, even with the change.
"The internal-run FDA working groups and discussions that are going on will continue because of what's already been stated publicly but also because of the political pressure," he said.
Industry looks forward
Miller said the hemp industry shouldn't "read too much into (Gottlieb's) decision to resign."
"Gottlieb's evolving position on CBD is more a reflection of where the agency, the Trump Administration and, frankly, where Washington is," Miller said.
"I'm confident that whoever replaces Gottlieb will face the same sort of congressional pressure to get this resolved in favor of promoting the whole retail sale of CBD."
Geoff Whaling, chairman of the National Hemp Association, said he hopes Gottlieb's resignation will not result in having to "begin the discussion all over again about hemp after the Farm Bill."
"Yes, the resignation of the commissioner is going to have an impact," he said. "But I don't think it's going to stop (other FDA officials) from continuing their pursuit of working with USDA and coming up with regulations."
Still, a new commissioner could influence the future direction with hemp and CBD.
"One of the concerns going forward is what the opinion of any new commissioner might be and what their thoughts might be on a regulatory system," Bronstein said.
"And that will affect a lot of the development that happens in the hemp industry."
With consumers demanding access to CBD and the hemp industry working to meet that demand, Hemp Industries Association President Joy Beckerman said the new FDA commissioner must make it a priority.
"Leaders are seeking to provide the highest-quality safe and legal products that they can to those consumers," Beckerman said. "Our hope and expectation is that the next commissioner will carry that torch."
Bottom line, the industry is looking for a direction forward, Empire Hemp's VanDusen said.
"I hope whoever replaces Gottlieb will have a reasonable view of this emerging industry and will allow it to develop along the same guidelines as all other dietary supplements and food products," he said.
Jay Hartenbach of California-based Medterra CBD said the FDA's attention to creating regulations and specific categories for CBD in dietary supplements and food will further the legitimacy of the industry's products.
"The lack of true regulation has created some bad actors that may not have the best intentions," Hartenbach said.
"This oversight will allow companies prioritizing quality and their end consumers an opportunity to distinguish themselves."
Laura Drotleff can be reached at laurad@staging-hempindustrydaily.kinsta.cloud