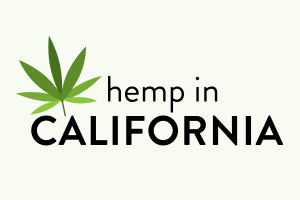 (Editor's note: This is part of an occasional series on California's hemp industry. To read the previous installment, click here.)
A long-simmering dispute over hemp and CBD legislation in California is coming to a head, with a compromise bill possible this week.
There isn't much time.
The race is on to get California CBD legislation passed before the end of August, when the state legislature's 2020 session ends. Lawmakers have to file, debate and pass the bill by Monday – or California's booming hemp and CBD industries will have to wait until 2021 to see an update to creaky CBD regulations in the nation's most populous state.
Negotiations on language for updated CBD legislation reportedly concluded early Tuesday morning. Advocates told Hemp Industry Daily there is a potential compromise after years of failed efforts to find agreement on CBD rules among:
State lawmakers.
The California governor's office.
The California Department of Health.
Hemp and marijuana industry interests.
Health and wellness advocates.
"We're holding our breath to see the final language and hoping we're on the same page," said attorney Jonathan Miller of hemp industry lobbying group, the U.S. Hemp Roundtable.
A state divided
California assemblywomen Cecilia Aguiar-Currey and Buffy Wicks said they were "waiting on favorable signs" from the governor's office to introduce new CBD legislation this month.
However, because Gov. Newsom stopped a 2019 bill from Aguiar-Currey's that would have permitted CBD to be used as an ingredient in dietary supplements and food, negotiators needed to find agreement before being able to revive the legislation.
As late as last week, negotiators told Hemp Industry Daily, proposed language favored by the governor's office left hemp and CBD companies and advocates scrambling to negotiate terms that they said could otherwise cripple the California industry. Some proposals opposed by hemp operators included:
A ban on out-of-state products being sold in California.
A ban on smokable or inhalable hemp products, and any products containing nicotine and alcohol.
Limiting CBD sales to customers over 21.
Required testing of industrial hemp in its raw extract form, prior to being incorporated into any product for final use. Manufacturers must prove their raw extract at any point along the chain was always below 0.3% THC.
Requirements that retailers be able to prove – on site and for up to three years – that products are valid and unadulterated.
"California's government loves to regulate, but can't seem to do it well or with any knowledge of the industry they are regulating," said Josh Schneider, CEO of San Diego-based Cultivaris Hemp.
Industry lobbyists and representatives worked through the weekend, alongside marijuana groups, consumer activists and lawmakers, to develop a compromise.
California flaked
At this time last year, California was poised to become a leader among states, working to develop its own rules to provide regulatory clarity and safety rules for CBD products.
But the proposal failed at the end of the year. Disagreement continued into 2020.
According to Miller, California's marijuana advocates wanted to hold hemp to the same standards as marijuana, while hemp interests countered that hemp is not a controlled substance and should not be treated as one.
But the marijuana industry also made strong arguments that hemp testing standards should be strengthened, which was one of the tenets of the governor's proposed new language, Miller said.
Hemp interests did agree to some testing standards, however.
"We want to make sure that it's a healthy product," Aguiar-Currey told Hemp Industry Daily.
"So we're a little bit slow coming to the table to play but once we get this passed, I think there'll be a booming industry here in California."
Meanwhile, other states have passed up California in developing their own CBD regulations.
Aguiar-Currey told Hemp Industry Daily that she doesn't mind the opportunity to learn from those states, but others are less patient. But she conceded that negotiating delays have stymied CBD growth in California.
"It's a billion-dollar industry that we're watching leave the state of California right now," Aguiar-Currey said.
The governor was being lobbied by celebrities like Martha Stewart, who have developed products that they want to distribute in California, Hemp Industry Daily learned.
"They could (delay until 2021), but think of all the lost revenue that's going to happen," said California health and wellness advocate Christine Pelosi of Impact Firm in San Francisco.
The daughter of U.S. House Speaker Nancy Pelosi argues a CBD compromise is needed for economic interests.
"Why would you cut off an industry that's adding jobs, adding revenue, adding sales taxes, and payroll taxes to the mix?" she told Hemp Industry Daily.
She said she was hopeful the final bill wouldn't limit CBD access during the pandemic.
"There are thousands of families whose wellness hangs in the balance, and we're talking millions and millions of dollars that are in the balance with respect to economic uncertainty for the hemp CBD industry in California," Pelosi said, hoping to see California embrace the new industry.
"We're always pioneers in these sorts of things, so it's strange that we'd be going backwards and being regressive when it comes to something like this."
Laura Drotleff can be reached at laurad@staging-hempindustrydaily.kinsta.cloud