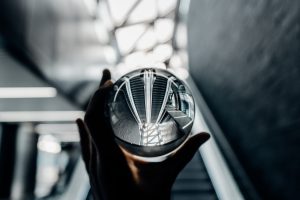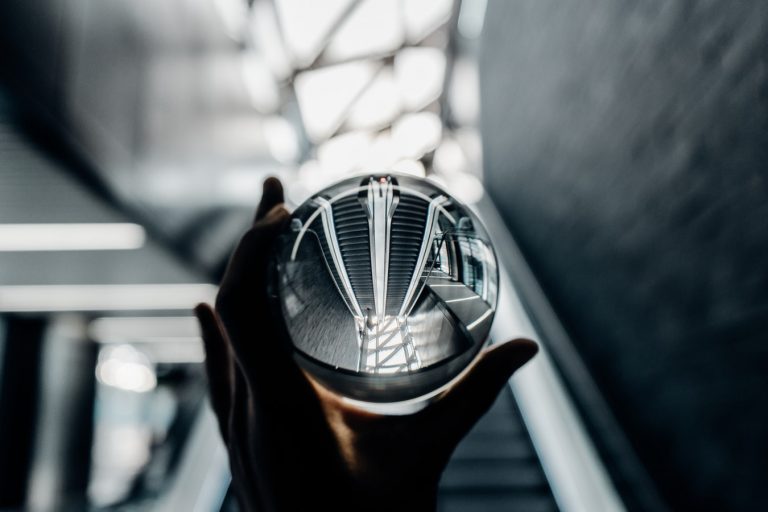 Editor's Note: This is the second of a three-part series on the future of CBD. Read the first installment here. Coming Monday: How would federal cannabis legalization impact the FDA's approach to CBD regulation?
Hemp and CBD businesses have been awaiting guidance on over-the-counter sales of CBD from the U.S. Food and Drug Administration since the 2018 Farm Bill made hemp a legal commodity nearly three full years ago.
But is federal regulation necessary, or can the CBD market push forward and continue to grow without it?
Following the FDA's rejection of two new dietary ingredient applications in August – a signal that CBD products will remain legal under federal law only by prescription in the U.S. – the industry is pondering next steps.
Some companies argue that the regulations FDA needs to oversee hemp-derived CBD used as an over-the-counter product already exist under current law.
Hemp Industry Daily talked with hemp industry members to get their take on the need for regulation and what state and federal regulators' oversight could contribute to the hemp-derived CBD market.
Does the hemp industry need FDA approval for CBD products or can it move forward marketing them like other unapproved supplements, such as fish oil?
Klee Irwin, founder, Irwin Naturals, Los Angeles: The regulatory framework for dietary supplements in the United States does not require pre-approval for nutritional supplements, especially for ingredients that have been used throughout the country's history.
So although we submitted the NDI to FDA, it was done as a helpful gesture to FDA to provide the safety and historical use data they have been requesting from the public for the last couple of years.
Our stance has been and continues to be, hemp has been consumed in this country for decades, and the use of hemp-derived ingredients is allowed under the Dietary Supplement Health and Education Act of 1994)) DSHEA as a grandfathered-in old dietary ingredient.
Priyanka Sharma, co-founder, Kazmira, Denver: I really do think we need regulation, and it's twofold. The first is to raise the bar for quality manufacturing and production of these products and ensure consumers are getting the safest CBD and hemp derived ingredients. Without that regulation, the type of manufacturing and the production is going to be largely overlooked, and I don't think that, in the long term, can be safe for consumers.
The second reason that FDA approval would be very useful is because they can identify the product format which would be most useful for the product. So, for instance, if Congress were to pass legislation having CBD identified as a dietary supplement, then there can be the proper safety and toxicology studies.
Jennifer Knaack, senior director of compliance and science, Koi CBD, Orange County, California: We strongly believe that hemp products deserve the legitimacy afforded to other botanical supplements, despite the federal stigma against the cannabis plant that continues to create barriers to commerce, research, and investment.
While the supplement industry does contain a number of unapproved products, it would be far preferable for this industry to be supported by regulations that are grounded in science and that put consumer safety first.
If CBD remains unregulated, how will that affect competition among companies? Product safety?
Irwin: We disagree with the premise that CBD or hemp extract is unregulated. Foods, dietary supplements, and cosmetics containing CBD and hemp extract must follow the same labeling, manufacturing, and safety regulations that other products in their same category do. And in most cases, they need to follow more rules because of the patchwork of various state regulations that have been implemented.
Meaning, if a consumer is purchasing their product from a responsible company that follows FDA and state regulations and current good manufacturing practices, those hemp and CBD products are as safe as any other food, supplement, or cosmetic products they purchase.
If a consumer purchases products from companies out there to make a quick buck and not follow the same rules as good industry citizens, those products won't be as trustworthy. But this is true no matter what type of product people decide to purchase.
Mark Montgomery, Co-Founder and CEO, NuSachi Holdings, Nashville,Tennessee: As it stands currently, a large percentage of the industry is committed to self-policing to a high standard of operation in the absence of clarity from federal regulators. But that disadvantages them in the marketplace because those commitments —Good Manufacturing Practices, the tech and talent required for consistent and high-quality production, achieving certifications, methods optimization— those are major investments.
The status quo leaves too much opportunity for bad actors to try to make money at the expense of consumers and the hemp industry.
Emily Leongini, FDA regulatory attorney and partner at Arent Fox, Los Angeles: Businesses like to have predictability to make business decisions. You want to have predictability about what the regulatory landscape is going to look like and that is one of the risks of being in this space is that it's murky and unpredictable and ever-evolving.
At the state level, there's lots of regulatory requirements. One of the challenges that I see a lot of companies deal with is it's very hard, if not impossible, to have a unified single kind of nationwide product strategy because you've got their different labeling requirements in each state. So what are you going to do you're going to have 35 different labels for your products? That's probably not a commercially viable option. Which one do you pick, and what are the risks associated if you're labeled as not compliant with certain state requirements? That kind of patchwork makes it very difficult to make business plans and have unified product strategy.
It will also continue to expose companies to consumer class-action litigation risks related to marketing unlawful products in the food dietary supplement and CBD space. Whenever there's ambiguity or lack of clarity, then it is easier for a consumer plaintiff's lawyer to allege that the consumer has been harmed because there aren't clear rules of the road, that makes sense.
The other challenge relates to getting investors and partnering with established consumer packaged goods companies, who don't want to jeopardize their other product portfolios and take a chance on CBD. I've seen CBD clients hitting walls when they want to partner with these established CPG companies and because of the hazy legal regulatory status, they think they're being denied opportunities that they otherwise might have.
Deepank Utkhede, Founder and Director at Vantage Hemp Co., Vancouver: The nice thing about CBD is, it's a natural molecule, our bodies are built for it. It gives consumers an opportunity to fine-tune their dosing based on their individual experience, because every experience is different.
But that becomes a lot more difficult to manage if you don't have any confidence of what's in the balance, because it's unregulated, so your dosage changes based on what batch or what manufacturer. Yet if we can standardize that so everyone's depending on the level playing field, then you have a much better consumer experience.
To remain unregulated is problematic. Just compliance with GMP, ensuring that the product is extracted, clarified and and manufactured in a controlled environment under proper systems to ensure consistency and quality from batch to batch is absolutely key.
Laura Drotleff can be reached at laura.drotleff@staging-hempindustrydaily.kinsta.cloud