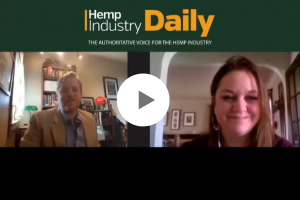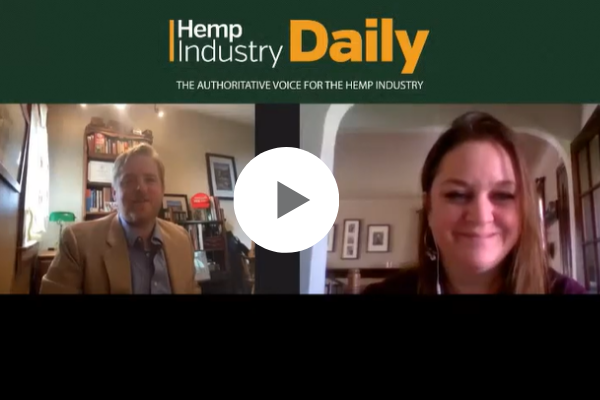 Farmers in Texas are showing great enthusiasm for producing hemp, with interest in growing flower and biomass for cannabinoid production and fiber to complement their cotton crops.
That has Coleman Hemphill, president of the Texas Hemp Industries Association, a little worried. He told Hemp Industry Daily that he is encouraging farmers to go slow and scale up production based on data.
He said Texas farmers should remember that hemp hasn't been produced in Texas for decades – and also heed the lessons farmers in other states have learned regarding overproduction and growing on speculation without harvest plans or contracts.
"I really have encouraged individuals to really look at this as a research-and-development year," Hemphill said.
Although Texas is one of the newest hemp states, developments within the fledgling hemp industry have progressed quickly since the state received federal approval for its hemp production plan from the U.S. Department of Agriculture in January.
To date, large-scale hemp processors have been setting up shop in the state, and the Texas Department of Agriculture has licensed 400 farmers out of more than 600 applicants, according to Hemphill.
Because of the state's history as a big producer of hemp fiber before the crop was outlawed, Hemphill said he is excited to see Texas renew this area in a big way. He pointed out that Texas currently has some 7.5 million acres in cotton, about half the cotton in the U.S.
"I know a lot of those farmers are looking at other complementary fibers that can be utilized in their production," Hemphill said.
Hemphill also praised the state's proposed rules for hemp and CBD consumption.
The rules came after Texas passed a law saying that hemp and CBD are not considered an adulterant in animal and human consumption. The Texas Department of State Health Services laid out a slate of rules for regulating edible hemp and CBD products that would address oversight and licensing for manufacturers, processors and distributors and address product testing and labeling requirements.
To learn more about the current climate within the state regarding hemp production, Hemp Industry Daily recently sat down with Hemphill to talk about:
Texas' stringent hemp-production rules.
What farmers are planting in Texas and why fiber production could scale up there.
Why the hemp industry should be considered critical infrastructure.
How the hemp industry can play prominently in rebuilding the economy in post-pandemic times.
Texas' rules for hemp and CBD edible product consumption.
Laura Drotleff can be reached at laurad@staging-hempindustrydaily.kinsta.cloud