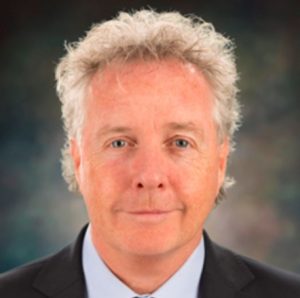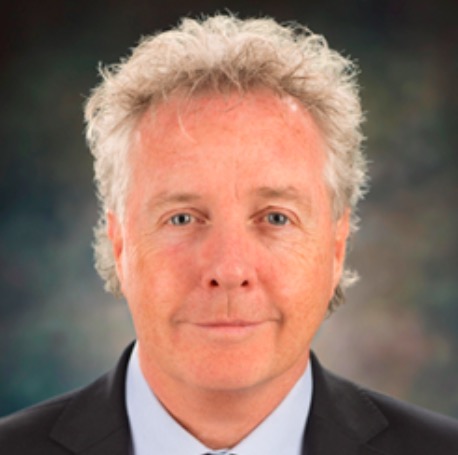 As hemp and CBD companies increasingly lure executive-level talent away from mainstream corporations, many are coming from large food companies.
The Kellogg Co. is one of them.
The $13 billion food giant recently saw three of its executives leave for positions in the cannabis space, including Paul Norman, a former president of Kellogg North America, who joined Toronto-based hemp and CBD investment company HeavenlyRx as CEO last month.
A subsidiary of Sol Global Investments, HeavenlyRx owns CBD manufacturers that make cosmetics and infused food and pet products.
HeavenlyRx has been aggressively tallying up new investments and acquisitions this year:
Hemp Industry Daily
caught up with Norman to learn how his experience in consumer packaged goods (CPGs) will benefit HeavenlyRx and its developing portfolio of companies and products.
How will you use your experience in the food industry – specifically, leading a company like Kellogg – to influence the future direction of HeavenlyRx?
You need to look at where the CBD space and category is heading, that it will quadruple in size over the next four or five years.
Now the majority of that growth is going to come through mainstream distribution. That's where people like myself, with a CPG and Kellogg background, come in extremely handy.
We know mainstream distribution really well, the expectations of those customers and what's required to win distribution channels.
It's imperative to have that experience as you go into mainstream distribution and mainstream customers.
More bluntly: What are HeavenlyRx's plans for manufacturing food items?
We have exciting plans coming for food and great innovation that we will bring to market soon.
We are planning announcements in the near future around moves we're making in food and beverage and will give more indications of where we're going to be playing in this space in the future.
What are the challenges currently facing hemp and CBD on which you can offer guidance and experience?
I have deep prior experience in the food industry and at Kellogg in areas like nutrition claims and labeling.
The challenge facing CBD today is that areas like labeling are not yet clear, especially as it pertains to food and beverage. We can play a value-adding role to the (U.S. Food and Drug Association) as they set guidelines.
I've been involved many times over the years in these areas, and therefore I know the need to make sure we don't overstep the mark as we work together for solutions.
What's most important is that the products we put out into the marketplace are scientifically underpinned, that they have the quality, efficacy and consistency required down the road.
We need to set the bar high for ourselves. Reputations are fragile, and I expect there will be many companies who will overstep the mark, and those companies won't succeed.
What range of products are you considering including in the HeavenlyRx portfolio?
We will have a broad portfolio of brands and products, that cover many consumer needs … in well-known CBD wellness areas, like tinctures, topicals and vapes but also in new areas where we will lean in as a company like food and beverage.
We want to make CBD accessible to consumers in multiple ways.
What specifically about your leadership in the transformation of Kellogg will apply to HeavenlyRx?
My experience is global. I've transformed big businesses and small businesses like Kashi.
That's going to be very useful as HeavenlyRx is relatively small today but will not be for long. I know how to take ambitious small businesses and build the capabilities required to enable them to grow them significantly.
How will you employ your experience in global expansion to build market-leading brands at HeavenlyRx?
My focus right now is on building our platform and being successful in the U.S. market.
The way we build the brands will be repeatable down the road.
If we do a great job with the consumer, much of that great work will be transferable in the future to global platforms and markets.
What are the qualities you're looking for in your team and what is your strategy for building an organization from the ground up?
In all my experience, the people and the culture of an organization is what drives results.
My focus right now is on putting together a diverse team with diverse backgrounds that can spark together … a team with the right chemistry to propel us forward.
The brands we build, the culture we create, along with the talent we attract, will be critical to our success.
I'm on that mission already, and you'll see announcements over the coming weeks and months as we build out our leadership team.
Some of that great talent will obviously be onboarded through our acquisitions.
This interview has been edited for length and clarity.
Laura Drotleff can be reached at laurad@staging-hempindustrydaily.kinsta.cloud