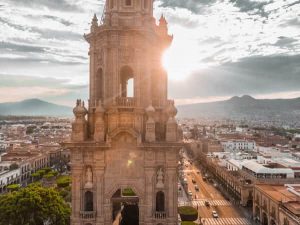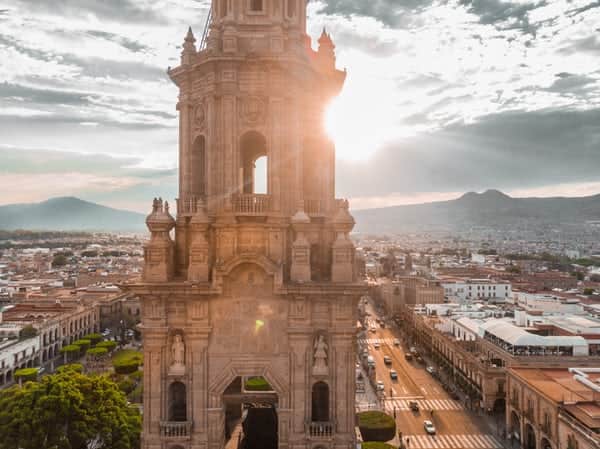 Mexico is poised to become the world's most-populous country with legal marijuana and hemp next month – and, unlike its northern neighbor, Mexico is setting nationwide regulations to cover all forms of cannabis, no matter the THC content, instead of having a patchwork of laws for the two plants.
That could potentially open more business opportunities in the cannabis industry, with the potential for Mexico to export and import from places worldwide where the plants are legal. Mexico does not currently allow hemp cultivation.
"The impact would be quite significant," said Lisa Pittman, a longtime cannabis attorney at the Texas-based Coats Rose law firm.
"The other countries that have already legalized cannabis – Canada and Uruguay – have populations much smaller than Mexico, and Mexico already has quite a history of using cannabis and shipping cannabis across our borders."
She added that the United States' federal prohibition on marijuana – and, until recently, hemp – has presented "obstacles to banking and capital-raising and taxation."
It could take years for Mexico to set up regulations for how hemp and marijuana business can grow and sell cannabis products. But some of Mexico's biggest retail chains already are interested in carrying CBD beverages and topicals, hemp manufacturers in the U.S. say.
"We're getting calls from retailers, wholesalers, distributors and so on that are interested and know that there's going to be a big demand in Mexico," said Christian Patiño Webb, executive vice president of Day One, a Los Angeles company that makes CBD-infused sparkling water.
He declined to specify exact retailers, citing ongoing negotiations.
As in the U.S., some independent retailers in Mexico already sell CBD products, even though it's not a completely government-regulated market in either country.
Indeed, hemp businesses and entrepreneurs are losing patience with regulators and have started to blame the federal government's delays for layoffs at their companies.
"The United States market is going to be further hindered as it is surrounded on both sides by countries that can produce legal cannabis on a large-scale basis and can export that cannabis to other countries that have also legalized it, too," Pittman said.
Mexico's population is 130 million, compared with Canada's 37.6 million and Uruguay's 3.5 million. Legalization in Mexico is expected to happen by April 30 – the deadline the country's Supreme Court set for lawmakers to act.
"So this bill will basically legalize all uses (and) grants or classifies the types of licenses that will be available, which are five," said Luis Armendáriz, an attorney in Chihuahua, Mexico, who is affiliated with Denver's Hoban Law Group.
"One for import and export of products; a second for transformation; the third for sale or commercialization; the fourth for cultivation and the last one for research."
Although Mexico currently does not allow hemp cultivation, it can be imported as raw material for construction or textile, Armendáriz said.
A cannabis agency would be created to regulate commercial opportunities and issue licenses for each activity. The agency would regulate all forms of cannabis.
The Supreme Court's landmark ruling in 2018 said it was unconstitutional to ban the use of cannabis for personal use, "under the theory of free development of personality, which sounds a lot like (the United States') Bill of Rights, the right to the pursuit of life, liberty and happiness," Pittman said.
The bill making its way through Mexico's Congress establishes hemp as a "nonpsychoactive" form of cannabis, putting a 1% THC limit on the plant. Adults would be able to possess up to 28 grams and grow four plants personally, with a limit of six plants per household.
The proposed legislation also envisions dispensaries and, potentially, cannabis clubs.
And, for the first five years of the proposed program, 40% of the cultivation licenses would go to people who can show they were somehow harmed by the prohibition on cannabis.
Ivan Moreno can be reached at ivanm@staging-hempindustrydaily.kinsta.cloud