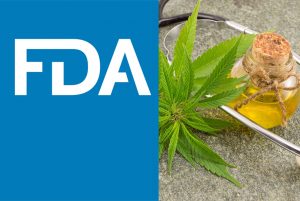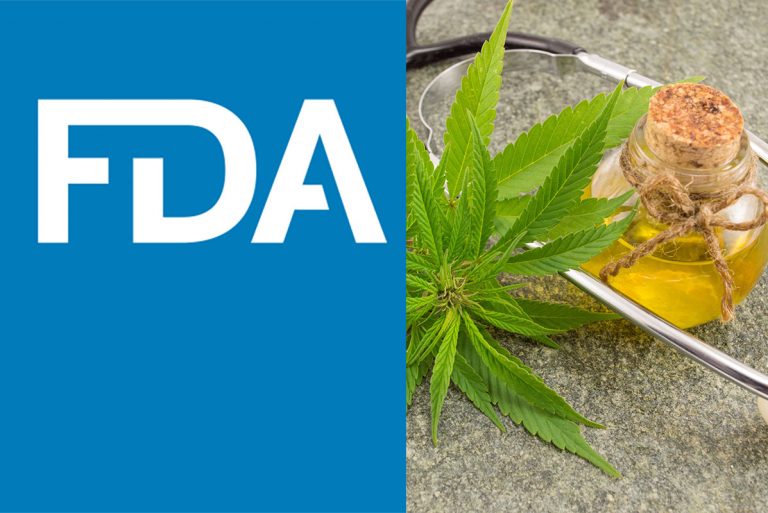 The nation's top drug regulator set a new tone for the government's stance on CBD in his first comments about the popular hemp extract.
But longtime hemp entrepreneurs say they're not raising their expectations that changes are imminent to the way the U.S. regulates hemp extracts.
The newly appointed commissioner of the U.S. Food and Drug Administration, Dr. Stephen Hahn, recently said his agency is moving forward with regulations for a domestic retail CBD market.
Speaking to the National Association of State Departments of Agriculture, Hahn appeared more sympathetic than his predecessor, Dr. Scott Gottlieb, about consumer demand for CBD products.
"We're not going to be able to say, 'You can't use these products.' It's a fool's errand to even approach that," Hahn said Feb. 26, during
the organization's winter conference.
He said federal officials need to be open to the idea that CBD products might have value, "but we want to get them the right information to make the right decisions."
In a statement released Thursday, Hahn spoke about what direction he wants the agency to take and expressed his commitment to crack down on "unlawful CBD products."
He also showed a willingness to collaborate with the hemp industry, saying he wants the federal agency to work in conjunction with stakeholders to research the potential benefits and risks of the products.
But he gave no timeline for the CBD regulations farmers and businesses have been anticipating.
The FDA has said for years that CBD shows promise but the drug still needs physician oversight and it's not something consumers should be able to access over the counter.
Meanwhile, hemp businesses and entrepreneurs are losing patience with regulators and have started to blame the federal government's delays for layoffs at their companies.
Are Hahn's comments a sign that regulations will soon come? Or will farmers and business continue to be in a largely unregulated limbo?
Hemp Industry Daily caught up with four experts in the hemp industry to find out what they make of Hahn's comments.
Regulations overdue
While Bob Crumley is heartened by Hahn's comments, the CEO of Founder's Hemp in North Carolina said there are pressing concerns for states to address while waiting for FDA regulations.
"Most states are not inspecting hemp processing facilities," Crumley said.
"Just last week, I had a fellow call my office and he said, 'I am extracting hemp in a converted chicken house and I intend to undercut your price by over half,' because I produce mine in a GMP (Good Manufacturing Practice)-certified nutritional supplement quality lab."
Crumley said the FDA could easily solve that problem by encouraging states to ensure product safety and fair competition.
"If they would simply say to the states right now, 'We will be coming out with regulations. In the meantime, begin inspecting these facilities under your state requirements'… Boom. That solves a multitude of problems."
Reason for optimism, but hoping state acts first
"(The FDA is) at least looking at it with some sense of reality," Julia Agron, owner of Trees of Life Farm in Massachusetts and founder of the Northeast Sustainable Hemp Association.
Still, Agron said she hopes her home state passes some regulations "that protect our rights in the industry" before the FDA passes its own rules. It's been difficult to develop a young industry with "forever-changing regulations," she said.
Massachusetts, she said, has given its marijuana industry "really meaningful protection."
"We feel like hemp in Massachusetts deserves the same treatment," she said, adding: "Once there are federal regulations, we aren't necessarily going to fly in the face of them, but hopefully that will have allowed a regulated in-state industry to develop by that point."
Same old, same old
Emily Leongini, an attorney who previously worked at the FDA, said she didn't find Hahn's comments remarkable.
"They're pretty consistent with the agency's position thus far. I think the agency understands that there is a huge consumer demand for the product," said Leongini, who now works with companies that market and sell CBD.
"It does not signal a different approach or signal the fact that FDA has moved (CBD) up on a few priority lists or anything like that."
In the meantime, she said businesses are dealing with the wait in a variety of ways.
Some are taking the plunge and moving forward with marketing ingestible CBD while implementing strategies to minimize risk.
Others are laying the groundwork by negotiating supply and distribution agreements so they're ready when the FDA acts.
"Then I think there are other companies that have just decided to say, 'No thanks, we are not going to touch this right now.'"
Good starting point, but businesses hurting
One Kentucky hemp producer called Hahn's statements a good starting point and said the FDA chief was being "diplomatic."
But Andrew Graves, chairman of Atalo Holdings in Winchester, Kentucky, still believes the agency is moving too slowly, hurting businesses and hemp prices.
"While he's trying to figure out how to be diplomatic, the price is certainly trying to find a lower spot," he said. "There is lot of floral material of every color type, amount of CBD – it's all out there right now. The world is flush in it."
But Graves said he's not waiting on the FDA. He said his company has several million pounds of hemp being processed.
"We can do a lot with what we have because we're farmer-centric and we're old tobacco people who know about different grades of leaf," he said. "We're not sitting on our hands. We're trying to turn green into green."
Ivan Moreno can be reached at ivanm@staging-hempindustrydaily.kinsta.cloud