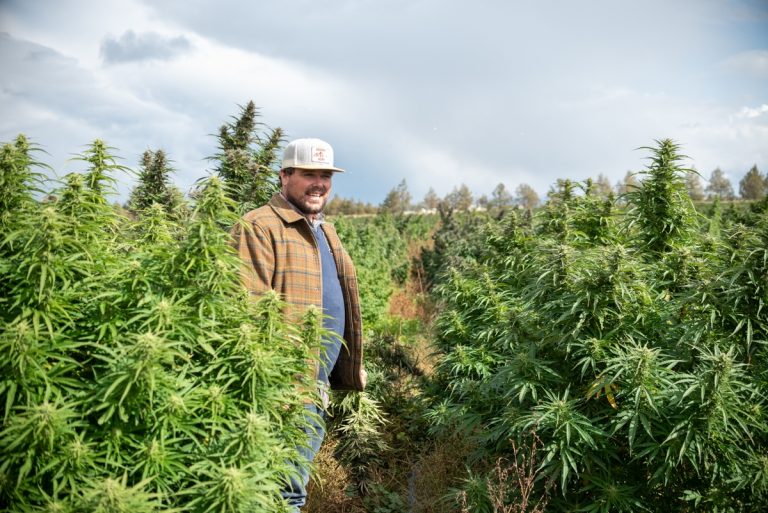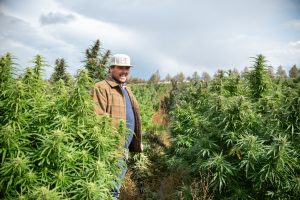 Farmers feeling the effects of an oversupply of hemp for CBD are looking to minor cannabinoid production as another option to make the kind of profit margins they thought they would see from entering the hemp space.
More hemp plant breeders are offering genetics for CBG production in 2020, while others are working to select CBN- and CBC-dominant genetics to develop the market and fulfill demand for minor cannabinoids that offer unique benefits.
Like CBD, minor cannabinoids are nonintoxicating and can be used in topicals, edibles, beverages and even smokable flower purported to:
Relieve ailments from immune disorders (CBG) to seizures (CBD-V).
Promote better sleep (CBN).
Relieve pain and inflammation (CBC).
Further, minor cannabinoids such as CBG have not yet been subjected to pharmaceutical review by the U.S. Food and Drug Administration, unlike CBD.

That makes them less scrutinized, according to Michael Townsend, president of Oregon-based hemp and CBD producer Hemptown USA.

The major concern about CBD, he added, is that it is the active ingredient in an FDA-approved medicine, Epidiolex.

"CBG has never been scheduled" as a controlled substance, Townsend told Hemp Industry Daily. "It's almost like they don't even know it exists."

"Hopefully, (the FDA will) come out with an all-encompassing regulatory framework that includes (all) cannabinoids, but at this time, I would say that CBG is ahead of CBD in the legalization track."

More profitable – and more expensive

While the current low supply and high demand of minor cannabinoids such as CBG, CBN and CBC might offer the opportunity for hemp producers to pull in a higher price, they also can cost more to process, according to James Stephens, director of operations for Socati Corp.'s processing plant in Missoula, Montana.

Socati, headquartered in Austin, Texas, specializes in manufacturing cannabinoids as ingredients for wholesale.

In addition to its current CBG- and CBN-rich material, Socati is adding CBC, CBD-V and potentially THC-V in 2020. From there, the company will either continue to add minor cannabinoids or look up the value chain to carry CBG-A, CBN-A and others, Stephens said.

As the science progresses, there will be much more targeted uses for minor cannabinoids, Stephens predicted, especially when cannabinoids are either blended together or with non-cannabis ingredients to provide products for specific needs such as sports recovery or inflammation.

"We're going to start seeing (cannabinoids become) very functional when combined with other very functional ingredients to have a really good, punch impact, instead of when you take some in a dropper and you get this general feeling of well-being," he said.

In processing crops for minor cannabinoids, it can be tricky to get consistent, measurable amounts of the different materials without using further refinement technologies. That's because current genetics can vary in cannabinoid content, according to Stephens.

Until plant breeding becomes more sophisticated in the hemp industry and genetics are identified for production of other minor cannabinoids, industry members caution that farmers should be leery about companies claiming that they have genetics for CBN, CBC or other minor cannabinoids, as these are rare at best.

"It appears that there's synergy between the different cannabinoids. And the different levels of cannabinoids in a material appear to cause different effects, so we want to be able to develop these precise controlled ratios to do these studies," Stephens said.

"It's important to get repeatability … in the content of specific compounds each time with a product."

Consistency is key

Hemp farmer Wesley Ray, co-owner of Combined Hemp in Bend, Oregon, agrees.

He said a major challenge with CBD products has been the lack of consistency for consumers, which makes him believe minor cannabinoids will become more important.

However, to achieve reproducible, consistent products, Ray said the industry will start to see more segmentation among how hemp produced for cannabinoids is grown and processed.

"We're constantly chasing something that's not really attainable at this point in the industry," Ray said.

"This has to be like a cookie recipe. Just like how grandma's cookies taste the same every single time, (cannabinoid products) have to have the same stuff going in – the same terpenes, the same cannabinoids – every single time."

Laura Drotleff can be reached at [email protected]