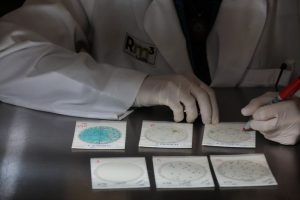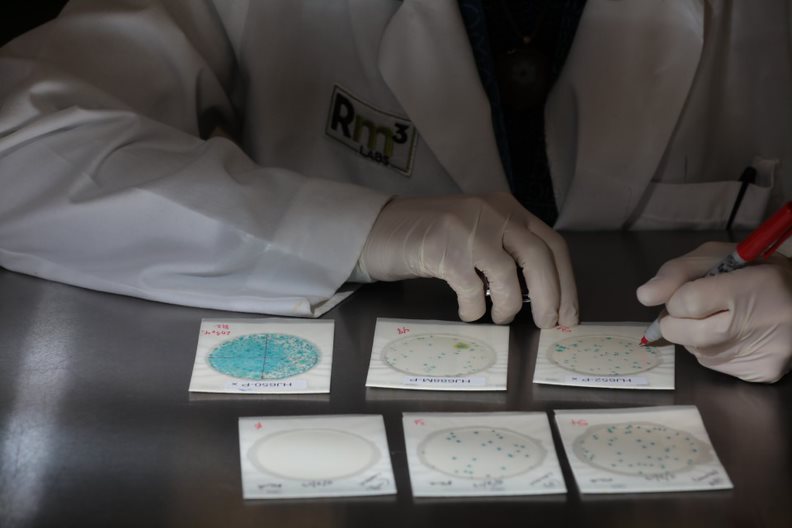 There are benchmarks and standards for nearly everything when it comes to agricultural production, but not everyone is always using the same methods or using them in the same tactical way – especially in a nascent industry such as hemp.
That's why a new task force commissioned by the Hemp Industries Association (HIA) is aiming to find out how different companies, organizations and government agencies across the United States and internationally are measuring and analyzing hemp samples for flower, fiber, food and other uses.
"Field sampling, sample preparation and analytical testing methods have been identified and practiced in many different forms over the years, yet there are still many discrepancies in the details that are causing confusion," HIA President Joy Beckerman said during the association's 2019 annual meeting.
Case in point – practices put in place by state agriculture departments might differ from the U.S. Department of Agriculture's (USDA) sampling guidelines in the
interim final rule
for hemp production, and those might differ from methods used in other countries.
According to Mark Privitera – a hemp farmer, engineer and CEO of PreProcess, a San Francisco-based process development and engineering firm – reliable and repeatable data is crucial to driving legal, industrial and commercial operations.
The organization proposed during the national meeting that the hemp industry has a need to study the various sampling and analysis methods.
"CBD is the big deal right now, but it's not the only thing," Privitera said. "My company is trying to make nonwovens; we're trying to make carbon for hemp batteries.
"Well, we need particle-size distribution methods. We need food and nutrition (specification). Now, a lot of those already exist for all kinds of industries, but what are we going to use for hemp?"
Privitera will lead the HIA's Sample and Analytical Task Force to address this need. The task force plans to identify issues as a forum for discussion and education on the topic, Beckerman said.
Getting started with gathering information
In the last quarter of 2019, Privitera recruited industry members to be part of a multilayer team investigating the different methodologies used for sampling analysis.
Ideally, the task force will be made up of scientists such as analytical chemists and university researchers in the hemp industry, Privitera said.
"There are three or four big processors that have their own books of methods," he said. "I need the quality control directors and vice presidents for those big companies to come into the game."
One layer of the task force will encompass the ground-level, hands-on group of a few individuals, followed by participating members who will provide input and an advisory level of individuals in state and federal agriculture departments and other regulatory agencies, Privitera told Hemp Industry Daily.
Road map to recommendations
The goal of the task force is to accomplish three functions:
Establish a content road map to gather the methodologies.
Gather or develop content on the different sampling and analysis methodologies.
Make recommendations for potential next steps.
"In the big picture, (the group will start with) flower-based CBD products, then it'll be grain-based food and oil products, then the bast-based fiber and associated products, then hurd-based and associated products," Privitera said.
Concrete, for example, has a bank of tests that can be used for hempcrete, Privetera said, so it will be easy to identify the tests that could be used.
"So that's what we're trying to a gather for the first three months, then the next three months – through quarter two of 2020 – the team's going to look for clashes," he said.
For instance, the team might identify several different methods for cutting hemp plant samples to measure THC- and different recommendations for how many samples to cut – so all of that information will be gathered to show the perspective of how many different methodologies are in use within the industry.
"The USDA (rule) that just came out says measure (THC content)," Privitera said, "but they don't really say take seven samples from a 1-pound mass that came from 20 samples out of a super sack of 20 to 30 screen mesh biomass."
From there, in the third quarter of the year, the group will develop recommendations for what to do next, such as form a committee to evaluate the different sampling methods and present those recommendations to the industry during the national HIA meeting, Privitera told Hemp Industry Daily.
"I'm an engineer, and if we're going to make determinations on legality – or if you and I are going to exchange money for mass and I say it's 8% and you say it's 4% – that's a big deal. That's half my money or half your money.
"So we're not trying to come up with the standards, we're just asking what (methods) everybody is using right now."
International body also studying hemp samples
While the HIA sampling and analysis task force is new to the association, this effort is not new to the industry.
The industrial hemp subcommittee for ASTM International, an organization that develops industrial standards, initiated an effort to establish a set of protocols for sampling the hemp plant in April 2019.
ASTM reasoned that because hemp and its products are different from marijuana, sampling and testing procedures should reflect this.
Currently, most sampling protocols are focused on the flower only and omit sampling for whole-plant use and processing, the ASTM said.
The organization established its industrial hemp subcommittee in July 2018 as part of its then newly formed cannabis committee.
According to ASTM, the industrial hemp subcommittee was formed to develop practices and guides relevant to industrial hemp and its applications, including food, natural health products, animal feed and nonconsumable products such as insulation, fabrics and concrete.
Laura Drotleff can be reached at laurad@staging-hempindustrydaily.kinsta.cloud