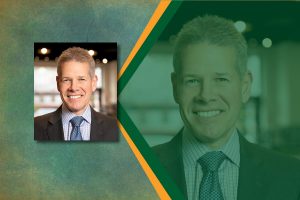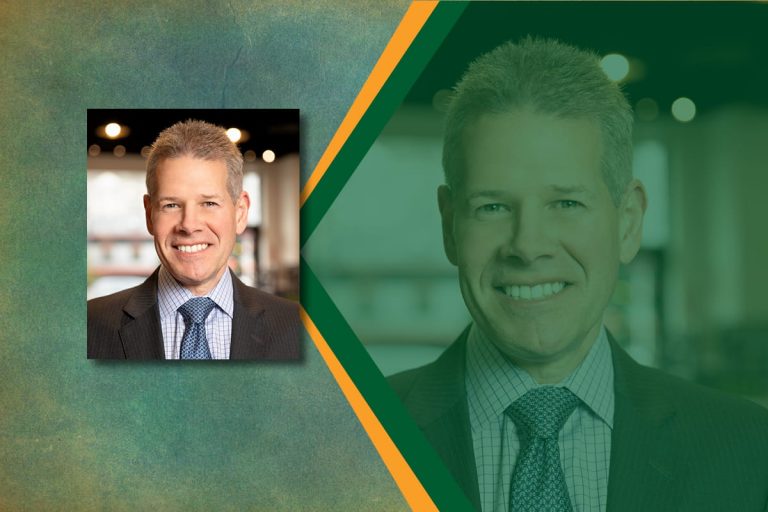 The biggest question mark for the global CBD industry right now is not how to market the cannabinoid and what it can do.
Instead, the biggest question mark is whether the hemp and marijuana industries will be allowed to show customers what CBD can do.
Ongoing legal questions about the cannabis extract – which is both legal in the United States if it comes from hemp but illegal to sell in a food or dietary supplement – has left the booming CBD industry limited options to bring the market to the mainstream alongside other common nutritional supplements.
So when global marijuana operator Clever Leaves tapped David Kastin to lead its legal efforts, Hemp Industry Daily jumped at the chance to pick Kastin's brain on the CBD legal landscape in the U.S. Clever Leaves does not sell CBD in the U.S., but Kastin formerly advised one of the largest retail operators carrying ingestible CBD, The Vitamin Shoppe.
One of the nation's largest chain retailers of health supplements, The Vitamin Shoppe now carries CBD in some 572 locations in 39 states, plus Washington DC and Puerto Rico.
Hemp Industry Daily recently caught up with Kastin to find out how he navigated legal uncertainty to bring CBD to retail shelves and get his predictions on when CBD questions will be resolved.
How do you navigate bringing CBD to market when there's so much uncertainty about its legality?
We have to back up a second. There are two issues, two types. There's the edibles, ingestible kind (of CBD), and there's topical cosmetic. Now under the Farm Bill and under the (Drug Enforcement Administration) and the (Food and Drug Administration), cosmetics are fine. They're not regulated by the FDA, with respect to the CBD portion.
It's the ingestibles, the edibles that that are. And so Clever Leaves is not going to be selling the United States, any CBD edibles at this time.
At The Vitamin Shoppe, how did you manage to carry ingestibles?
I kind of jumped into it. I was there, and I was one of those people who worked for it and helped get it there.
It was analyzing risks. You know, all business manage risks one way or the other. You're either risk averse, or you want to help with the laws and do what you want.
Vitamin Shoppe was very conscious. It was a public company at the time. And we managed the risks going to states where it was permitted and keeping it out of states where it was not.
And the FDA, if you look, they don't really go after CBD itself; they go after claims. And even though they've said that CBD is not a legal dietary ingredient, or dietary supplement, in practice they just go after false claims.
Many people who make CBD look to the laws that govern other dietary supplements (the Dietary Supplement Health and Education Act of 1994, called DSHEA) and copy those regulations. In your opinion, is that how you should proceed as a CBD producer right now?
I'd say follow GMP – Good Manufacturing Processes – and follow DSHEA. Again, (CBD) is not really a dietary supplement to FDA. But follow everything you can at the manufacturing level.
If you had a crystal ball, when would you say FDA is going to act on CBD? A lot of folks in the CBD industry think that anytime now, any month now, the FDA is going to tell us how to do this.
Well, I don't think it's going to be any month now. I do think it's going to happen either through the FDA or through Congress.
It's a multi-billion dollar industry that states are losing and losing revenue on. It's unclear why they're not calling it (Generally Recognized as Safe, or GRAS). Because it is. There are several studies showing that CBD can be generally regarded as safe.
But it's going to take FDA action or Congress to do it, because no one seems to want to move on it.
Any advice you would have for a CBD maker right now navigating the space while we're waiting out this certainty?

The concern that they'll have is shipping through interstate commerce. Now, Congress said it's OK, but states still take their own position with it. It's a patchwork of legislation out there now.
How hard is that for a retailer? Are the big guys going to stay out until that patchwork has gone?

Nope. Vitamin Shoppe did it.
But Walmart I don't believe sells it; Target I don't believe sells it – the ingestibles, I mean. Most of them sell topicals. But with ingestibles, it's hard. A lot of companies don't want to touch it.
This interview has been edited for length and clarity.
Kristen Nichols can be reached at kristen.nichols@staging-hempindustrydaily.kinsta.cloud