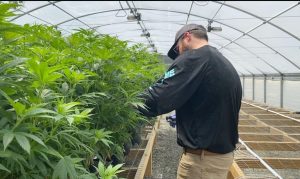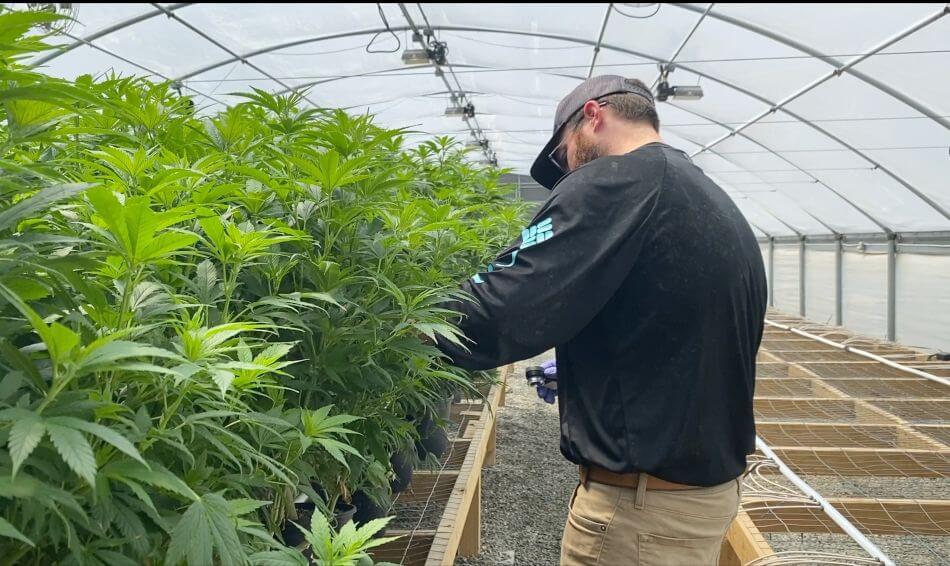 States are becoming increasingly wary of running their own hemp-production programs because of mounting costs and labor requirements for compliance testing and enforcement.
The dilemma led North Carolina, a major hemp market, to become the first state to discontinue its pre-existing hemp oversight operation.
Hemp farmers in North Carolina will need to apply for licenses through the U.S. Department of Agriculture after this year.
The North Carolina Department of Agriculture and Consumer Services and the North Carolina Industrial Hemp Commission notified USDA last week of the decision.
Hemp farming licenses in North Carolina will be valid until the end of 2021.
But farmers will need to apply for a license early enough to ensure that there is no lapse in licensing during the transition between operating under the state pilot program and the USDA plan, said Marne Coit, senior lecturer of agricultural law at North Carolina State University.
North Carolina has 1,500 licensed hemp producers in 2021, with 14,016 outdoor acres and nearly 6.9 million indoor square feet of production space.
Would more time help?
Under federal law, states and tribal nations can either submit hemp plans to USDA for approval or cede oversight to the feds.
Growers in areas that cede control must apply directly to USDA for a hemp-production license. But Congress may intervene to give states more time.
Spending bills that have cleared the U.S. House and the Senate Appropriations Committee include a measure to extend the hemp pilot program under the 2014 Farm Bill until 2023. It's a bill that could be signed into law within months.
Hemp advocates say this could allow states such as North Carolina to continue their current programs for another year without having to submit a hemp-production plan under the 2018 Farm Bill and USDA's final hemp-production rules.
"It's incumbent on stakeholders in their individual states to reach out to their regulators and share their views," said Herrick Fox, co-chair of the National Industrial Hemp Committee's government affairs committee and CEO of Meristem Farms in Vermont.
Too late for Carolina
But it looks like North Carolina's decision is made, Coit said. State regulators announced their decision on Thursday.
The issue at hand is that North Carolina's agriculture department – the agency responsible for submitting a state production plan to USDA for approval – doesn't currently have the legal authority to do so, Coit explained.
That's because legislative negotiations over North Carolina's overall farm legislation hit an impasse over smokable hemp in 2020, and hemp oversight didn't make the final cut.
Instead, state lawmakers would have to submit a plan on the state's behalf. But there's not enough time for North Carolina's General Assembly to change this, Coit said.
She added that the pending federal appropriations bill to extend the pilot program probably won't make a difference to state regulators.
State versus federal
When the state's pilot program expires, the North Carolina Industrial Hemp Commission also will be dissolved, meaning less support for the state's hemp producers.
Coit says that federal oversight could add an extra layer of bureaucracy that growers must deal with directly.
"Right now, farmers in North Carolina have to contact the (state) department of ag to get their compliance test done," Coit said.
"Under USDA, they will have to find somebody to do their compliance testing for them," which could tack on additional time during the sensitive harvest period, she said.
On the other hand, hemp producers wouldn't have to pay the state's licensing fees of $500 plus $2 per acre.
Farmers also wouldn't be required to show farm income on previous years' taxes under the USDA program, which is currently a requirement under the North Carolina state plan, Coit said.
Federal oversight is a welcome change for Charles Peterson, who grows 12 acres of hemp in Wendell, North Carolina.
"I think it's the right thing to do," he told Hemp Industry Daily.
Peterson pointed out that the USDA has more resources to promote the new crop and could take a more hands-off approach to regulating it, as with traditional commodities.
"I hope that in time, with USDA and the federal government managing the program… it will be more effective," said Peterson, who leads the National Association of Minority Farmers in Industrial Hemp.
Will other states follow suit?
As a top hemp state that has run its own hemp program for more than four years, North Carolina's decision to forego its program may influence other states to do the same, Coit said.
Wisconsin, for instance, will retain its state-run program through 2021 but is considering leaving hemp oversight to the federal government in future years because its program is losing money.
But that could spell trouble for the USDA, Fox said.
"I think the more the states that seriously consider just opting out entirely and having their licensees apply directly to USDA, the more USDA is going to find itself under pressure to deal with that volume," Fox told Hemp Industry Daily.
He points out that four of the five largest hemp-producing states, which account for approximately 70% of the hemp production licenses and acreage, are still operating under the 2014 pilot plan.
"There are questions about whether the USDA rule as currently written (has) equipped state regulators to meet that burden."