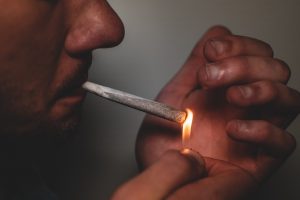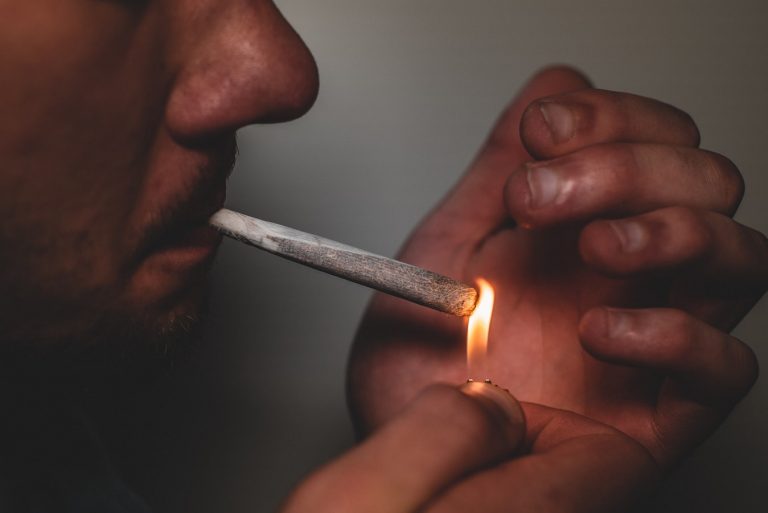 Stringent sampling and testing protocols mandated by federal agriculture officials in the new hemp production regulations could make the hemp flower market go up in smoke, according to industry observers.
Farmers and industry advocates worry the lucrative smokable hemp flower that many farmers are producing – with hopes of earning some of the highest profits in the industry – will test above the 0.3% total THC limit under the U.S. Department of Agriculture (USDA) rules for federal hemp production.
"They basically killed the smokable flower market in this country when it was really starting to build steam," said Ryan Pettigrew, a hemp consultant based in Fort Collins, Colorado, "and it presented no rational positive concern besides the typical government fear-mongering, 'Reefer Madness' nonsense."
Sampling protocols a concern
According to the rules released Oct. 31, plants must be tested by federal, state or otherwise-approved law enforcement agents 15 days before harvest.
The sampling procedures to obtain material for U.S. Drug Enforcement Administration (DEA)-registered labs to test require agents to cut an average of one plant per acre, from the top 8-10 inches of the plant.
Sampling just the top of the plants, where CBD and THC are most highly concentrated in the flower, could make most hemp varieties cultivated for high CBD levels – including those grown for the flower market – test above the legal limit, hemp industry members say.
"There will be the zero plants that are grown to maturity – it is literally impossible until the genetics catch up to the market," said Casey Flippo, CEO and co-founder of extraction firm Natvana in Little Rock, Arkansas.
Arkansas already tests for total THC, he said, cutting CBD percentages in legal flower – and profits – in half.
"There are some genetics out there that are currently being developed for little to no THC, and those are going to be an absolute necessity moving forward," Flippo said.
The sampling protocol laid out in the USDA rules, he added, will "annihilate the market" for smokable hemp.
The USDA has said it might change its hemp rules but has not indicated how or when.
Industry members commenting to the USDA on the rules are suggesting the agency instead use a composite sample for THC testing, which means grinding up a whole plant to account for a more realistic expression of cannabinoids, including THC.
Scott Propheter, vice president of agronomy and outreach at Criticality, a vertically integrated hemp and CBD company in Hobgood, North Carolina, told Hemp Industry Daily that there is a deep lack of understanding about the many variables involved in growing hemp that the industry doesn't know enough about.
It's another sign there needs to be more research on hemp genetics before testing and sampling protocols as stringent as those in the interim federal rule can realistically be put in place.
"We know that farmers will be negatively impacted if the (USDA rules) go into place as is," Propheter said. "Because right now, nobody knows enough about the genetics piece with this to be able say" their plants will pass.
"Then you throw all sorts of other uncertainty into the mix – with weather, soil types, microclimates – and there are a million different variables that we just don't know enough about."
Propheter said he is confident from speaking with USDA Undersecretary Greg Ibach that the agency truly wants feedback from farmers to get the rules right.
"I really feel like Undersecretary Ibach's heart is in the right place and the USDA's heart is in the right place and they want to get some standardization in this process, which is absolutely necessary in order to create a more stable market environment for growers," Propheter said.
"I think the bottom line here is they just don't know what they don't know, and that's the problem.
"They understand the importance of this crop moving forward, but it would be really beneficial for them to involve more of the stakeholders in this process … to make this work for growers, for regulators, for everyone."
States fighting bans
For the past several months, hemp farmers have been embroiled in state battles against smokable hemp flower bans set in place by lawmakers in states such as Indiana and North Carolina.
Police argue the smell of smokable hemp flower isn't easily distinguishable from marijuana. They argue that federal hemp legalization has prompted drug criminals to falsely claim that they are smoking hemp, not marijuana.
In September, a federal judge ruled the Indiana smokable hemp ban was unconstitutional, arguing that because the 2018 Farm Bill authorized all forms of hemp, states can't keep one form of the crop illegal.
The ruling doesn't apply outside Indiana. But it gave hope to North Carolina farmers who are bracing for a ban on smokable hemp starting in June.
A North Carolina bill that includes the ban awaits a final procedural vote before heading to the desk of Democratic Gov. Roy Cooper, who has not said whether he supports or opposes the ban.
But now that state lawmakers have recessed for the holidays, it's likely the bill won't be voted on until January, said Blake Butler, executive director of the North Carolina Industrial Hemp Association.
He said roughly 1,300 farmers in his state are growing hemp for smokable products.
"We're part of a worst mixed-messaging campaign out there," Butler said.
He added the key to dealing with authorities is to show no emotion and stick to the facts.
"Engage, activate, educate and then repeat," Butler said. "The chance to educate our legislators and law enforcement along the way is a beautiful thing."
Switch up cannabinoids
Hemp farmers who don't want to risk testing hot with their CBD hemp crops might want to consider switching to sourcing genetics for CBG production.
That's because those varieties consistently have shown that they test lower in THC, according to Mike Leago, founder of the International Hemp Exchange and chief operating officer of High Grade Hemp Seed, both headquartered in Colorado.
CBG production might be especially ideal for farmers producing for the smokable flower market, according to Leago.
"The smokable market is taking a big hit with the new USDA ruling, and so we're going to see a lot less trimmed, smokable flower on the market as a result," he said.
"CBG might be one of the few (options) where you can actually have trimmed flower and be truly compliant."
Laura Drotleff can be reached at laurad@staging-hempindustrydaily.kinsta.cloud