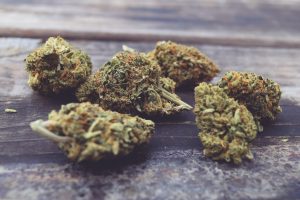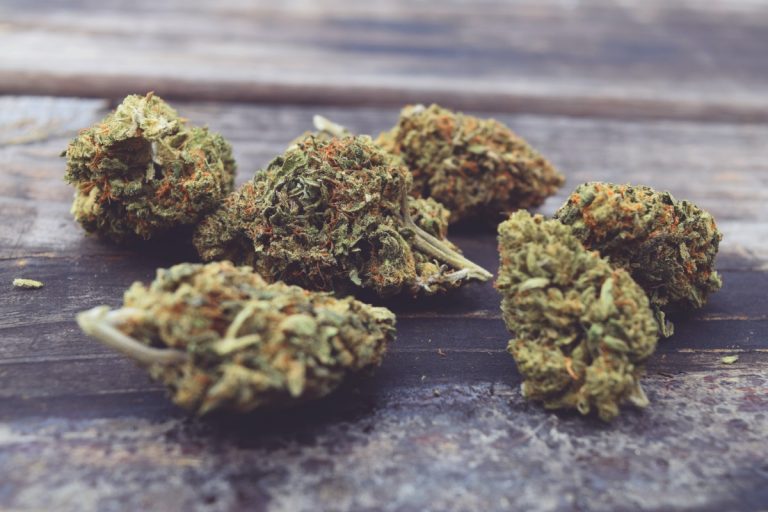 A California hemp bill that would provide a long-awaited green light for hemp-derived CBD products has cleared the lower chamber – but the progress has set up a cannabis clash in the world's largest state market.
The bill easily passed through the California Assembly and awaits action in the state Senate. It would legalize the distribution and sale of hemp-derived CBD in the state as an ingredient in foods, beverages and dietary supplements.
But it would ban smokable hemp and limit hemp-derived THC isomers such as delta-8 THC to marijuana dispensaries.
Some hemp operators are hoping the measure passes after years of delay. They point out that California's health department says CBD can't go in food and drinks, limiting opportunities for hemp operators.
But smokable hemp producers say the bill would wipe out the only truly profitable segment of the industry, while marijuana groups are concerned that the legislation doesn't hold hemp-derived CBD to the same standards as state-legal marijuana, and would increase competition for their products.
The pending bill would "make clear that a product is not adulterated or misbranded due to the inclusions of hemp," according to the U.S. Hemp Roundtable, an advocacy group and proponent of the legislation.
If signed into law, the legislation "will open an important retail market for CBD consumers," the group states.
"This is something that we've been working on for three years now," Jonathan Miller, an attorney with the U.S. Hemp Roundtable told Hemp Industry Daily.
Miller thinks COVID-19 concerns derailed the measure last year but said his group is "very, very hopeful that it will pass by this fall."
Good for CBD, bad for smokable flower
But the legislation drives a wedge through the heart of the hemp industry, said Josh Schneider, CEO of Cultivaris Hemp in San Diego.
Although permitting CBD as a legal ingredient would be a welcome advancement, it comes at the expense of California hemp farmers who produce flower for the smokable hemp market. And according to Schneider, smokable hemp is currently the only profitable sector of the hemp industry for small- and medium-sized farmers.
"This bill will devastate the already badly regulated California hemp industry by closing down the single most profitable outlet for hemp farmers," said Schneider, who leads a newly formed farmer advocacy organization, the Hemp Farmers Guild.
"Additionally it bans the inclusion of hemp and hemp extracts in alcoholic beverages 'unless explicitly approved by the FDA,' an impossible standard to meet for brewers and beverage makers. They are trying to kill the hemp industry and will succeed if people don't take action."
Marijuana groups oppose
Some California marijuana groups are lobbying against the state's hemp legislation.
California's United Cannabis Business Association, a coalition of cannabis trade associations, calls the legislation "an assault on the cannabis industry."
The coalition rallied its members to fight the CBD proposal earlier this month, saying it "created a double standard" between hemp and marijuana cannabinoids.
Miller said these groups feel competition from hemp producers, and feel that hemp should be treated just like marijuana, subject to all the same regulations and only sold through dispensaries.
"The fact of the matter is, hemp is not marijuana.
"It's not the way it's treated on the federal level, it's not the way it's treated in any other state, because hemp is non-intoxicating," Miller said.
"We have strongly supported … two different pathways – one for intoxicating products like marijuana and the other for not intoxicating products, like hemp. That's what this legislation would do."
That includes delta-8 THC and delta-10 THC, intoxicating products that are lab-created from CBD isolate.
"This would not ban these products, but it would require that they could only be sold through the dispensaries," Miller said.
Washington state marijuana producers have also voiced concern that their businesses could be hamstrung by federally legal hemp being converted into delta-8 THC – and even delta-9 THC – and then sold as licensed marijuana products.
Marijuana growers say it's far cheaper to convert CBD extract into THC than to grow marijuana to make THC.
Governor's role

Schneider and Miller agree that California's governor has insisted on the ban of smokable hemp flower.
Schneider says Gov. Gavin Newsom's insistence on a smokable hemp ban seems to come largely from the California Department of Public Health warnings against "anything smokable."
"Gov. Newsom is pushing this hemp bill that will destroy the farms and businesses of hundreds of minority farmers across the state," Schneider said.
Miller, too, said the original bill didn't include a ban on smokable hemp, but that the executive branch has insisted on the smokable hemp ban in exchange for supporting the CBD legislation.
The U.S. Hemp Roundtable does not support such a ban, Miller said.
"We are still working and are hopeful that we'll be able to remove it by the time of final passage," he said.
"One area of compromise that we have suggested is that smokable hemp be permitted in (marijuana) dispensaries so that those who are concerned about smokable hemp getting in the hands of minors wouldn't have that problem," Miller said.
"But there is just such a strong anti-smoking-of-any-kind strain through California politics. That's what we keep running into," Miller said.
Hemp Industry Daily reached out to the Health Department for comment, but a spokesman responded in an e-mail that the department doesn't comment on pending legislation.
Laura Drotleff can be reached at laura.drotleff@staging-hempindustrydaily.kinsta.cloud