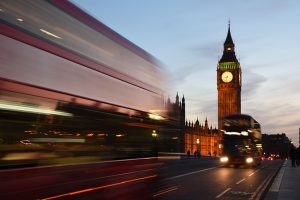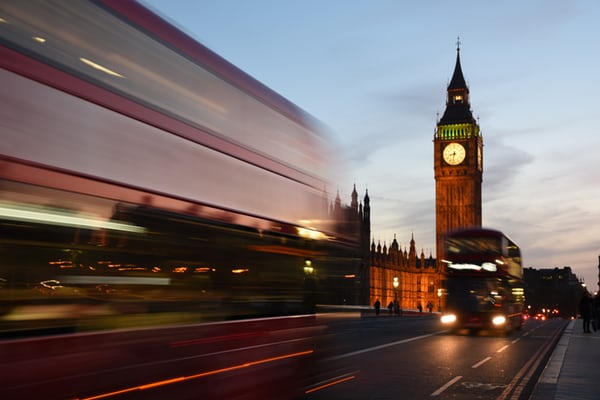 British food regulators have given the CBD industry a little over a year to apply for safety evaluations in order to remain on shelves, a landmark advancement as many nations have yet to decide whether cannabidiol can be sold in food.
The announcement by the United Kingdom's Food Standards Agency (FSA) on Thursday also set dosage recommendations and warned pregnant and nursing women to avoid CBD.
The guidelines came as many other nations – including Australia, Canada and the United States – have said they're reviewing CBD safety in food and nutritional supplements but not yet endorsed its sale or said how it should be produced, prompting a global morass of confusion about cannabidiol's legality.
The new U.K. food rule stipulates that after March 31, 2021, only products that have "submitted a valid application will be allowed to remain on the market."
Until then, CBD products can stay on store shelves, as long as the products are:
Correctly labeled.
Safe to eat.
Do not contain substances that fall under drugs legislation.
The direction is a "pragmatic and proportionate step in balancing the protection of public health with consumer choice," Agency Chief Executive Emily Miles said in a statement.
The policy announcement indicates that the U.K., which recently broke ties with the European Union, plans to follow food regulations implemented by the European Commission.
That agency said last year that CBD extract can't be sold as a food ingredient without premarket safety authorization because it is a novel food – or something not commonly eaten before 1997.
The novel food designation, which is influential but not legally binding on EU nations, has led to a confusing mix of CBD enforcement across the continent.
Today, no CBD food product has obtained such an approval, though the products are widely available in the United Kingdom.
According to Steve Moore of the London-based Centre For Medicinal Cannabis, CBD producers who want to sell into the U.K. will send approval plans to European authorities through the end of 2020. After that, applications will be transferred to U.K. authorities.
Winners and losers
The United Kingdom's updated CBD guidance gives manufacturers and retailers clarity on how to sell CBD foods legally.
Legal clarity will change the U.K. market, predicted Robert Cookson, senior consultant at Hanway Associates, a London-based consultancy for marijuana and hemp businesses.
"Power will shift toward CBD suppliers that are actively engaged in obtaining novel foods approval," Cookson told Hemp Industry Daily.
"They will likely be able to charge a premium for their products, and it's possible there could even be product shortages in parts of the supply."
And though the deadline requires only that an application be submitted, not approved, the policy will thin the ranks of CBD products in the United Kingdom.
"Getting the application in is one thing; getting approved is another," Hanway CEO George McBride said.
"It can cost millions of pounds to generate the technical information required," he said.
"Of the hundreds of CBD companies operating in the U.K., only a handful have the means for it. We expect this FSA announcement to drive consolidation."
The U.K.'s Association for the Cannabinoid Industry (ACI) committed its members a few months ago to seek novel food authorization for their CBD products.
The industry group welcomed the FSA decision.
"It is critical that the industry now responds by undertaking all the investments required to ensure that we can deliver full regulatory compliance," Parveen Bhatarah, ACI's regulatory lead, said in a statement.
Pragmatic enforcement approach
McBride sees the FSA move as "the first of a series of landmark milestones on the route to cannabis reform in the U.K."
He told Hemp Industry Daily that "a potential future blue-sky event for hemp and CBD businesses in the U.K. could be a change to the licensing regime, allowing farmers to extract CBD from hemp."
The FSA regulates food safety in England, Wales and Northern Ireland, which means the measure doesn't apply to Scotland, where Food Standards Scotland is the responsible agency.
It also doesn't apply to:
Cosmetics.
Vapes.
Products making medicinal claims.
Products containing THC or other controlled drugs.
The FSA also advised pregnant and nursing women "not to consume CBD products" and recommended that healthy adults "think carefully" before taking any CBD, suggesting not to exceed a daily dosage of 70 milligrams, or about 28 drops of 5% CBD oil.
The FSA warnings for consumers are based on the results of a report by the United Kingdom's Committee on Toxicity, a panel of scientists that prepared a CBD review used by the FSA to justify its recent decision.
The Committee on Toxicity report was based on research data from a CBD drug approved by U.S. and European health regulators to treat rare types of epilepsy, Epidiolex.
The committee used scientific clinical and nonclinical data of the drug that had been previously used by the health authorities, including the U.S. Food and Drug Administration, for the approval of the medicine.
Because that data was intended for pharmaceutical and not over-the-counter use, the committee report noted a "trade-off between risks and benefits that does not apply to food."
Alan Boobis, chair of the Committee on Toxicity, warned in the report that "there are potential adverse health effects from the consumption of these products."
Alfredo Pascual can be reached at alfredop@mjbizdaily.com