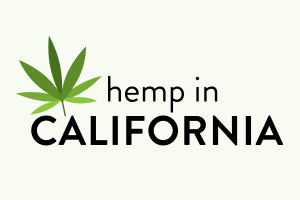 (Editor's note: This is part of an occasional series on California's hemp industry. To read the previous installment, click here.)
California hemp and CBD producers were hoping for speedy action this year on a long-debated proposal to clear a path for hemp extracts in foods and drinks.
But old disagreements between hemp and marijuana interests in the Golden State haven't gone away, and a revived measure to overturn a 2018 policy to ban CBD in foods and drinks has yet to be heard by state lawmakers.
The dispute is a simple one: Should hemp-derived CBD be treated like a food ingredient, or like the cannabinoids coming from higher-THC cannabis? Industry operators in California have strong opinions.
Marijuana producers generally want hemp extracts like CBD to undergo the kind of purity testing used on THC-infused products. But some hemp producers fear the testing procedures laid out in the bill amount to expensive red tape.
"No one in the hemp industry wants this," said Chris Boucher, a hemp farmer near San Diego and a founder of the Hemp Industries Association.
"They're worried about the safety of the food" infused with hemp extracts, he said. "Well, why don't they test organic carrots and organic lettuce and organic broccoli like this? Hemp is a food like any other food."
On the other side is a hemp lobbyist representing the advocacy group, U.S. Hemp Roundtable. James Gross says the measure simply clarifies that California is not going to treat hemp derivatives as an "adulterant" in the food supply, the posture of the U.S. Food and Drug Administration.
"California has taken the position, based upon the FDA's pronouncements over some time, that hemp CBD may not be sold, manufactured or distributed in California. Like so many states have done, we want to correct that problem," Gross told Hemp Industry Daily.
The bill's sponsor, Assembly Member Cecilia Aguiar-Curry, did not return calls about the revised CBD bill's status.
Left in the middle are manufacturers trying to tap popular demand for CBD in California while not sparking enforcement actions from state health authorities.
"Most retailers are extremely excited. They want to stock CBD beverages, but their legal teams are telling them they can't," said Christian Patiño Webb, executive vice president of Day One, a Los Angeles company that makes CBD-infused sparkling water.
Day One drinks are sold mostly by independent retailers because of the confusion and spotty enforcement, Webb added.
"Consumers and retailers want it. It's just a matter of regulating it," he said. "So the (CBD) industry is going at 30 miles an hour, and it should be going 100 miles an hour."
One manufacturer that sells CBD topicals and tinctures in California – but not foods or drinks – says the California confusion underscores a larger national need for clear rules on CBD in food.
"It would be very beneficial for the entire category … for there to be federal guidance on all things CBD- related – whether we're talking about testing standards, growing standards, claims and health-related applications, as well as the ability to add it into food and drink," said Derek Thomas, vice president of business development for Veritas Farms in Pueblo, Colorado.
"All of those things need to be clarified from a federal level."
To read about other marijuana proposals looming in California, click here.
Kristen Nichols can be reached at kristen.nichols@staging-hempindustrydaily.kinsta.cloud