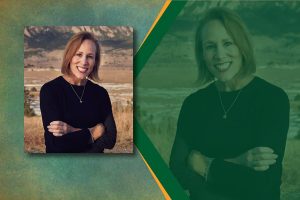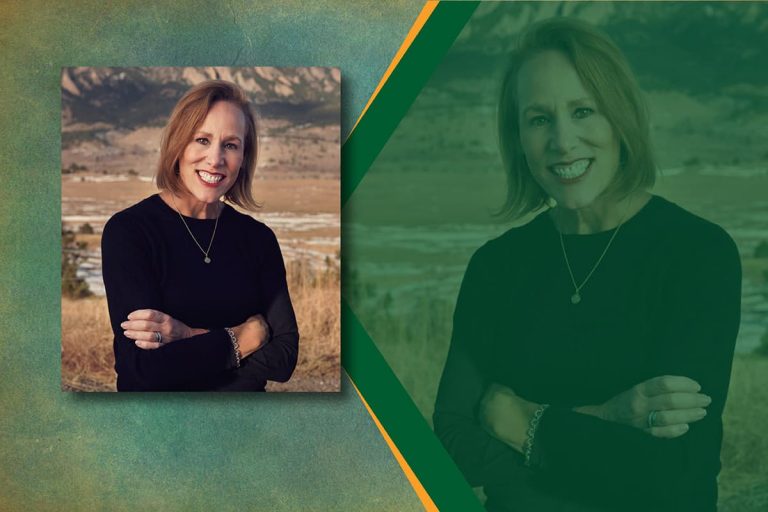 Corporate leaders in the CBD industry are increasingly coming from the consumer packaged goods universe, lending their experience and asking the hard questions to whip the nascent hemp industry into shape and navigate the enormous growth that entrepreneurs foresee in the market.
Deanie Elsner joined Charlotte's Web as CEO last year, bringing with her more than 30 years of experience from roles at consumer packaged goods companies including Kellogg, Proctor & Gamble and Kraft.
Elsner told
Hemp Industry Dail
y that moving into the CBD market at the helm of Charlotte's Web has been "fun, challenging and quite and adrenaline rush" and the Colorado-based company has been a good fit for her background of specializing in corporate turnarounds. Over the past year, she has guided the company through significant growth.
Charlotte's Web, which trades as CWEB on the Toronto Stock Exchange and Canadian Securities Exchange, acquired publicly traded Abacus Health Products in the spring for $68 million. The deal was announced and completed over the span of the past few months during the coronavirus crisis.
The company also completed a US$57.3 million (C$77.6 million) offering of shares to issue new equity during the pandemic and said it would be expanding into new global markets, including providing hemp cultivators access to its proprietary genetics.
In this interview with Hemp Industry Daily, Elsner provides insight on the company's recent acquisition and global expansion plans and offers her take on the impact of COVID-19, the U.S. Food and Drug Administration's regulatory delay and what is needed for the industry to move forward.
What will be the long-term impact of the coronavirus pandemic on your company and the industry?
As a category, we've done a lot of work to understand what it means.
Going into the shelter-in-place lockdown, we did see an uptick both in our e-commerce sales and in retail sales with what appeared to be consumers doing some stockpiling of product.
We did see an equal decrease in sales in the weeks that followed, which reflects less discretionary spending and focus on buying the essentials. The numbers have begun to return to what we were seeing before the shelter in place.
At this point, it's a bit premature to suggest what it means overall, but I believe we'll see an increase in consumers' desire and awareness for wellness and taking it into their own hands (and) an increase in cases of mental illness and a need to address that as a society.
And I think that we will see the category, assuming everything opens up, return to what it was prior to the shelter in place, and I would expect that sometime in early- to mid-Q3.
Why did Charlotte's Web initiate a fundraise for new equity during the pandemic and what it will be used for?
When you are in a startup and moving to stand up a company in the earliest stages, cash is king. We have a lot of opportunities that are in front of us, and we wanted to pursue those more aggressively.
In this sector today, we're seeing cash dry up and a lot of companies that are now for sale, so we wanted an opportunity to look and react to what was happening in the marketplace should we find the right thing that could help us get further, faster.
Building a reserve of cash to be smart about how we accelerate the growth of our company was a priority for us.
We also are living in incredibly uncertain times, and there is a risk that there is a second wave of this virus in the fall-winter timing.
So this fundraise was much more opportunistic than it was to cover shortfalls, but there is a little bit of a COVID cushion also to ensure that we can continue our business operations and continue to accelerate and invest as we see fit, without having to risk being disrupted by the second wave of this pandemic.
What was the strategy behind the purchase of Abacus, and how does it strengthen CW's position in the industry?
Today, Charlotte's Web is a market share leader in the CBD category, so we're well positioned.
But the category in 2½ years has exploded, going from about 250 competitors to over 3,500 competitors. That's come in large part because of a lack of regulatory environment being set for dietary supplements.
And so we're seeing a lot of competition, we're seeing a lot of growth and, unfortunately, growth in parts of the category where we are not as well represented, like in topicals.
The topical segment is the No. 1 segment in the category today and is expected to be No. 1 in the next three to four years.
For us, Abacus filled a hole in the topical side of the equation.
They bring to the table a real expertise in over-the-counter and pharmacological ingredient streams, and three-quarters of their business is coming out of the health-care-practitioner channel. And so, it was a marriage of equals.
We are ingestible-oriented and distributed through food, drug and mass-merchandiser retailers, direct to the consumer, and we own our supply chain. Abacus comes to the table focused on the medical specialty and convenience channels, so very complementary to our position.
What are your plans for expansion into global markets?
Our ambition is to become a billion-dollar company, and the way we get there is by being a very strong market share leader in North America but also to be represented globally in those markets where CBD is federally legal.
And so, we will pursue an international strategy; our ambition is in the next 12 months entering several countries, and we will articulate that as we go along.
Abacus becomes a real benefit to us as we scale globally. Their topical products today are THC-free and well positioned to enter these different countries.
Without a ruling from the FDA soon, what will be the impacts on the industry?
Charlotte's Web has had some productive conversations with the FDA, and we continue to believe they want to find a way to build a regulatory framework for hemp-derived CBD dietary supplements.
We have been hearing a few themes from the FDA:
First, there is a path to setting regulatory guidance for hemp-derived CBD dietary supplements.
Second, the dietary supplement category is viewed differently than the food and beverage categories.
Third, full-spectrum hemp extract may be viewed differently than CBD isolate and could be addressed separately.
We were encouraged with this communication and remain committed to partnering with the FDA to provide data and studies to facilitate their progress.
What has the hemp industry gotten right from a consumer packaged goods perspective?
Collaborative funding of sound science is one thing the CBD industry is beginning to get right.
The recent ValidCare liver toxicity study on humans is a recent example of seven industry CBD leaders stepping up cooperatively to fund much-needed and specific science that will serve the greater good.
We need regulatory certainty for our CBD industry so that we may dial up broad consumer trust in CBD products. This is how our industry will grow with integrity.
We also need the full industry to act today, the way we want to be treated tomorrow, which means food safety, transparency, testing and sound science.
This interview has been edited for length and clarity.
Laura Drotleff can be reached at [email protected]